On August 3, basketball player Kiefer Ravena got accused of cheating again, which allegedly led to his break-up with volleyball player Alyssa Valdez.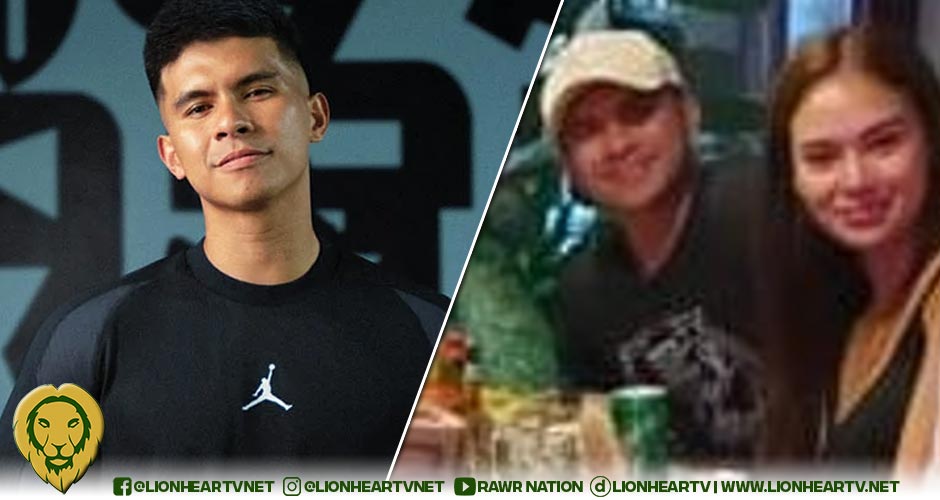 In a Twitter post, a netizen published a photo of Ravena with a flight attendant named Kholeen Ortiz in a restaurant.
The netizen alleged that Ortiz was Ravena's new girl, citing that the basketball player has been actively liking the flight attendant's post.
Kiefer Ravena and Kholeen Ortiz.

Sabi sainyo eh, ala-Robert Bollick galawan ni Manong minus the etits. Labas pa more with friends! Mamamatay ka sa ginagawa mo @kholeenortiz pic.twitter.com/9kDCWNgtQL

— Gardo Versusa (@hagardoversusa) August 2, 2022
BREAKING NEWS: Kiefer Ravena, nasiko ang silicone boobs ni Kholeen Ortiz.

Emedou. Oh, sino ngayon ang sinungaling Kiefer? Kami ba o ikaw? Ginawa mo pang taga-picture para di halatang kasama sa trip eh. Ganda ka Kholeen Ortiz? Pwe. pic.twitter.com/EsDr5yNbUg

— Gardo Versusa (@hagardoversusa) August 4, 2022
Tangina Alyssa Valdez walang katulad. Walang bahid ng galit o kasiraan, puro pagpapatawad lang.

Eh kaso, ako hindi. Kingina ka eh @kieferravena hahaha.

— Gardo Versusa (@hagardoversusa) August 4, 2022
Ang ating cheater for today's video — pa-victim sa mga likes kala mo naman talaga. May pa private is peaceful ka pang nalalaman. Tangina mo, babaero ka! pic.twitter.com/LUKAwZt6OC

— Gardo Versusa (@hagardoversusa) August 2, 2022
Kiefer fucking Ravena. A cheater.

But why are we even surprised? Di na din surprising na FA din ang pinalit kay Alyssa Valdez. Kapal ng mukha. @kholeenortiz sana magenjoy ka sa etits na maliit.

— Gardo Versusa (@hagardoversusa) August 2, 2022
Other netizens also expressed dismay over the allegations.
https://twitter.com/PATN5418/status/1554782469643452416
https://twitter.com/jrgnzblla/status/1554792978136190977
I knew it. Kiefer Ravena is still and will always be a freaking cheater. Haha sobrang bait ni ly to give you a 2nd chance pero inulit mo pang kupal ka 🙂🖕🏻

— 𝐌𝐨𝐜𝐡𝐢 (@RyuMinjeongie) August 3, 2022
I don't know why some people are surprised that Kiefer Ravena cheated. Hello, he earned the moniker "Viber Boi" for a reason. Mika Reyes and Alyssa Valdez both dodged a bullet. May they both find the happiness and contentment that they deserve.

— NXD13 💚🏹🌸 (@NXD131) August 3, 2022
Ravena and Valdez announced their split in May 2022 after six years in a relationship. The two sports stars remained silent about the reason for their break-up despite the reaction of their fans.
In a post, Valdez wrote that she appreciates life and everything in between more, hoping that all people could move forward.
Appreciating life more and everything in between.

Hoping that we can all move forward and only send peace & love to everyone. 🤍

— Alyssa Valdez (@AlyssaValdez2) August 4, 2022
As for Ravena, the basketball player opted to get his tweets protected.
Comments