Miss Universe 2018 hopes to inspire young audiences as she joins celebrated local basketball players in promoting the country's campaign for the 2023 FIBA World Cup.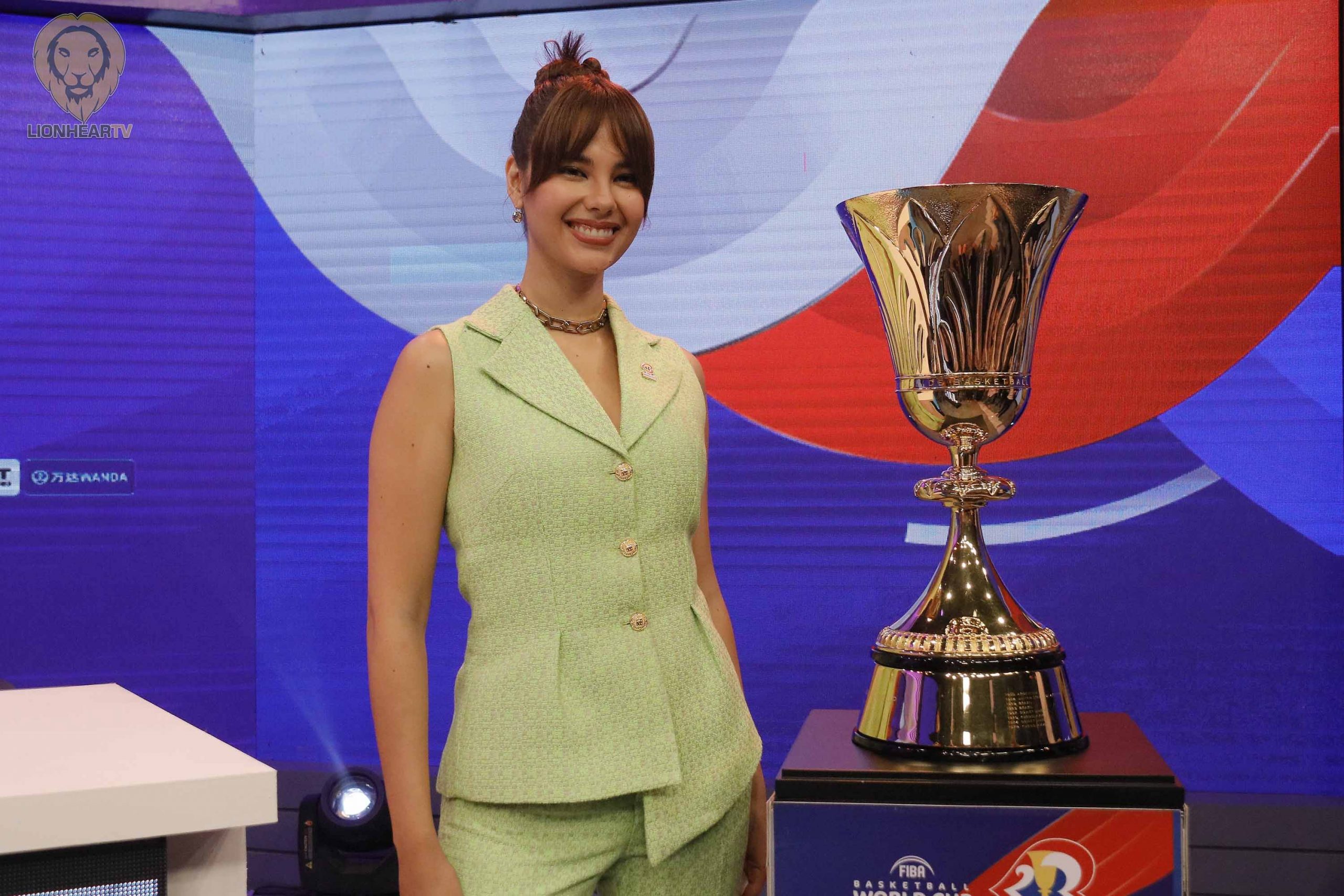 Catriona Gray, the country's most recent Miss Universe titlist, could not hide her excitement as she takes on her new role as a FIBA World Cup ambassador. 
During a press conference held on August 25, which marked the beginning of our one-year countdown, leading to the cup, Gray shared her confidence in the power of storytelling, in inspiring people, especially the young ones who aspire to follow in their footsteps.
"I think there is so much power in storytelling, and it is great that we've tapped local ambassadors who are players, themselves, because it's a way of knowing their story and how they began, and how the dream developed, how they were able to pursue it that they were able to empower people," she said.
Noting that could not excel in sports the same way she does in pageantry, she drew parallels between both platforms that she believes to provide equal opportunities to inspire and move people. 
"I think it is just one of those avenues that make you proud to see your country being represented, in any sport, really, and it translates over to pageantry," she shared.
Catriona emphasized telling genuinely inspiring stories, noting the need to highlight them in our quest to uplift local heroes in basketball, or any sport and competition, for that matter.
"I think there is a joy in being a part of a community that's all cheering for the same team. Also, just seeing those stories—I really am a lover of stories, especially when they're stories of overcoming obstacles, challenges.
"And you see that in every player that steps on court. They're representing something. Whether they're carrying their country, or the overcoming of their journey. I think that's something that should be amplified." 
The beauty queen shared the Philippine team's collective excitement in pulling off yet another historic feat ij the global arena of basketball, after their 2014 victory against South Korea, which led to the ending of our 4-decade drought at the World Cup.
"As a spectator, I hope we can bring more audiences to appreciate the sport of basketball, and appreciate the passion that comes from being a Pinoy in basketball," she said, noting how such a victory should be amplified to encourage young Filipino people to dream again.
Comments