The social media star currently sits as one of the guest judges of the noontime show's Miss Q and A segment.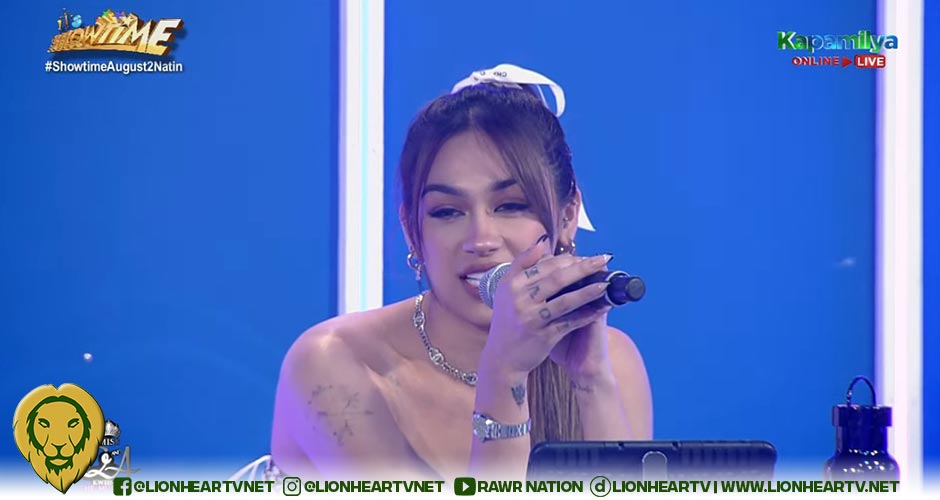 On August 2, Zeinab Harake seemed to have caught off guard when a question intended to be answered by the contestants was directed to her by Vice Ganda.
During the Di Ba Teh? portion of the drag competition, the final daily contenders were asked to debate about–which person makes them more uncomfortable when they are inside the elevator: their ex's present partner or their current relationship's ex? Both contestants provided unconvincing answers that Vice Ganda asked the panel of judges instead.
"Zeinab, kanino ka mas maiilang kapag nakasabay mo sa elevator? Yung jowa ng ex mo—'yung jowa ngayon ng ex mo, o 'yung ex ng jowa mo ngayo?
"(Zeinab, whom will you be more uncomfortable with when you are in the same elevator? Your current boyfriend's ex or your ex's current girlfriend)?" Vice Ganda asked.
She recently broke up with her partner, Skusta Clee, Harake evidently got surprised by the question, but she managed to ace it with a both intriguing and fun answer.
"Maiilang ako doon sa jowa ng ex ko, kasi baka mailang siya kapag ako 'yung nakasama niya. (I'll feel awkward being with my ex's current girlfriend, because she might get uncomfortable being with me)," the social media star answered.
Harake revealed earlier this year that she caught the father of her daughter, Zebbiana, cheating on her with another girl. Sources confirmed the two are already apart since April this year. 
The Filipina-Lebanese, social media celebrity is currently the 5th most followed Filipino personality on YouTube and has 12.9 million subscribers.