The film makes its debut screening at the 27th Busan International Film Festival before its mainstream release in the Philippines.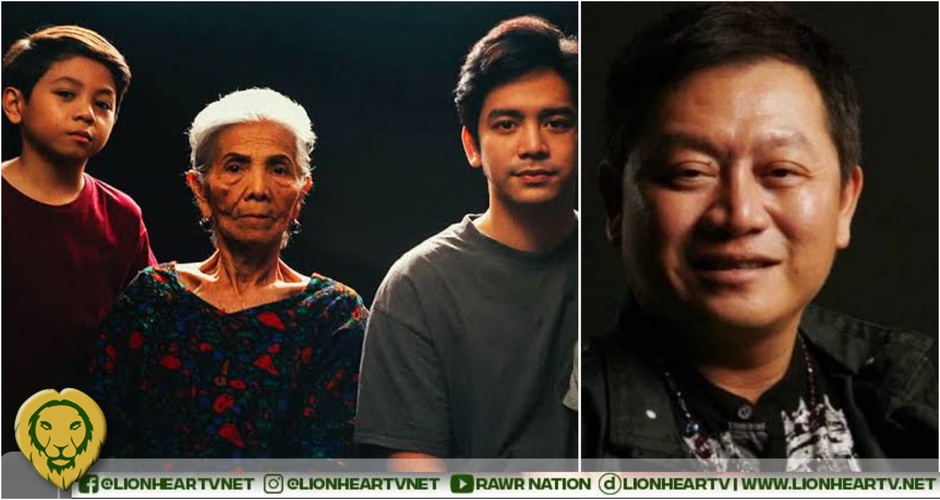 The mainstream showing of the much-anticipated film adaptation of Bob Ong's hit novel, Ang Mga Kaibigan ni Mama Susan is nearing.
But before that, the film is set to make its debut on the international film festival scene, at the 27th Busan International Film Festival. 
The award-winning director had a recent interview with PEP, where he disclosed some interesting details about the movie, which is top-billed by Darna actor Joshua Garcia.
Asked if he will fly to South Korea to lead the film's delegation at the 27th Busan International Film Festival, he said he would rather send Garcia, instead. 
"Hindi, si Joshua pinapapunta ko".
Roño served as the director of ABS-CBN's TV adaptation of Mar's Ravelo's Darna, for its first two weeks. He notably started working with the talented Kapamilya actor via the film, way before the first cycle taping of Darna.
The director gave a hint to the book fans and casual moviegoers, that the movie adaptation may not be what they expect it to be. 
"Iba siya. Iba. Medyo cerebral, ewan ko kung maintindihan ng iba. Iniba namin konti base sa istorya ni Bob Ong.
"(It's different. It's slightly cerebral, not sure if the moviegoers can fully grasp what it is about. We did a few changes from Bob Ong's original story)," he revealed.
Ang Mga Kaibigan Ni Mama Susan is a mystery novel about a college student named Galo, who went home to his home province to tend to his ailing grandmother. The story is told through Galo's perspectives which he wrote via a personal journal. Galo confronted several unsettling events and mysteries upon his return to his hometown. These mysteries become the focal point of the story, as he begins questioning his reality and sanity.
Roño is one of Philippine cinema's finest directors of horror and mystery movies. The film's top-caliber quality seemed to be out of the question.
With Garcia headlining the ABS-CBN (via Blacksheep) and Regal Entertainment collaboration movie, there are more reasons why this movie warrants a must-watch when it finally comes out later this year.
Comments