Over 30 organizations gathered last September 17 at Subic Bay to pluck away debris and trash along its coastline and waters.
Armed with cleaning kits provided by Coca-Cola Philippines and taught to properly segregate waste collected from the cleanup by the Lighthouse Legacy Foundation, some 430 volunteers were undeterred by the rain and joined many other groups and organizations in the country who participated in the annual International Coastal Cleanup (ICC). Employees of Coca-Cola Philippines from Bonifacio Global City, Taguig City, and Coca-Cola Beverages Philippines' (CCBPI) North Luzon Commercial Unit also joined this year's ICC at Subic.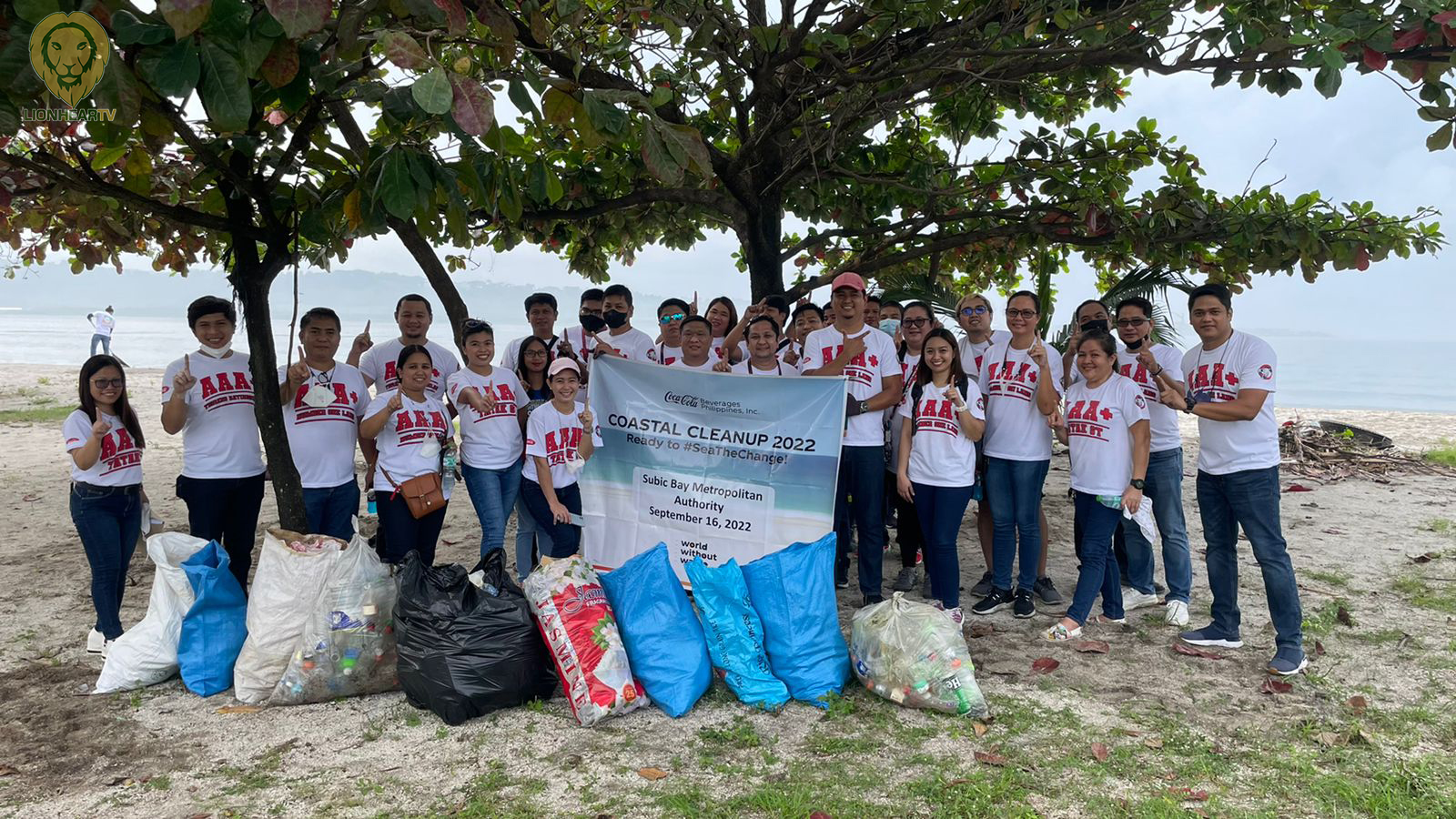 Organized by Coca-Cola Philippines in partnership with Subic Bay Metropolitan Authority and the Lighthouse Legacy Foundation, this year's ICC activity at Subic Bay helped to deliver on the ongoing commitment of Coca-Cola Philippines to create partnerships that promote a debris-free environment, consistent with the World Without Waste vision of the company.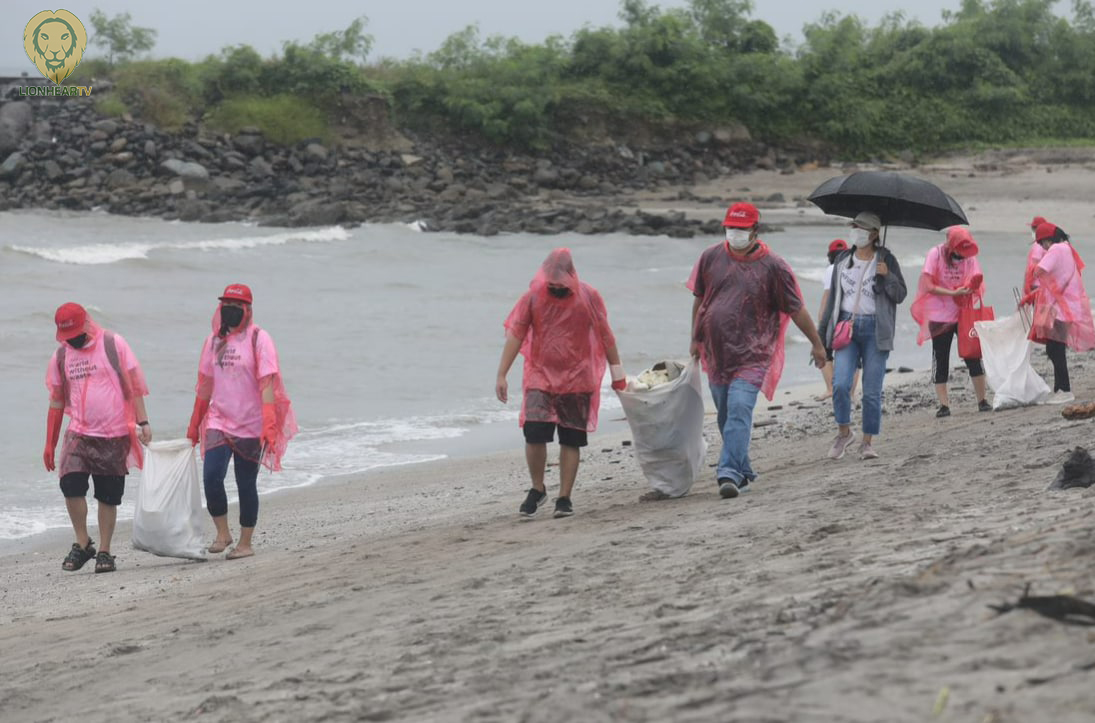 "At Coca-Cola, we recognize our responsibility to help solve the global plastic waste problem. To help create a World Without Waste, we have a global goal to help collect and recycle the equivalent of every bottle and can we sell by 2030. This is an ambitious goal that we cannot achieve alone, which is why we collaborate with like-minded organizations to help drive collective action," said Jonah de Lumen-Pernia, Director for the Philippines Franchise, Coca-Cola ASEAN & South Pacific.
"We are grateful to all the volunteers who traveled to Subic, brought their family and friends, and chose to spend their Saturday with us doing coastal cleanup. It feels great to see the sense of volunteerism for the environment alive through this ICC event, especially after a two-year hiatus," said Atty. Cashmer Dirampaten, Director for Public Affairs, Communications, and Sustainability, Coca-Cola Franchise East Region, Coca-Cola ASEAN & South Pacific.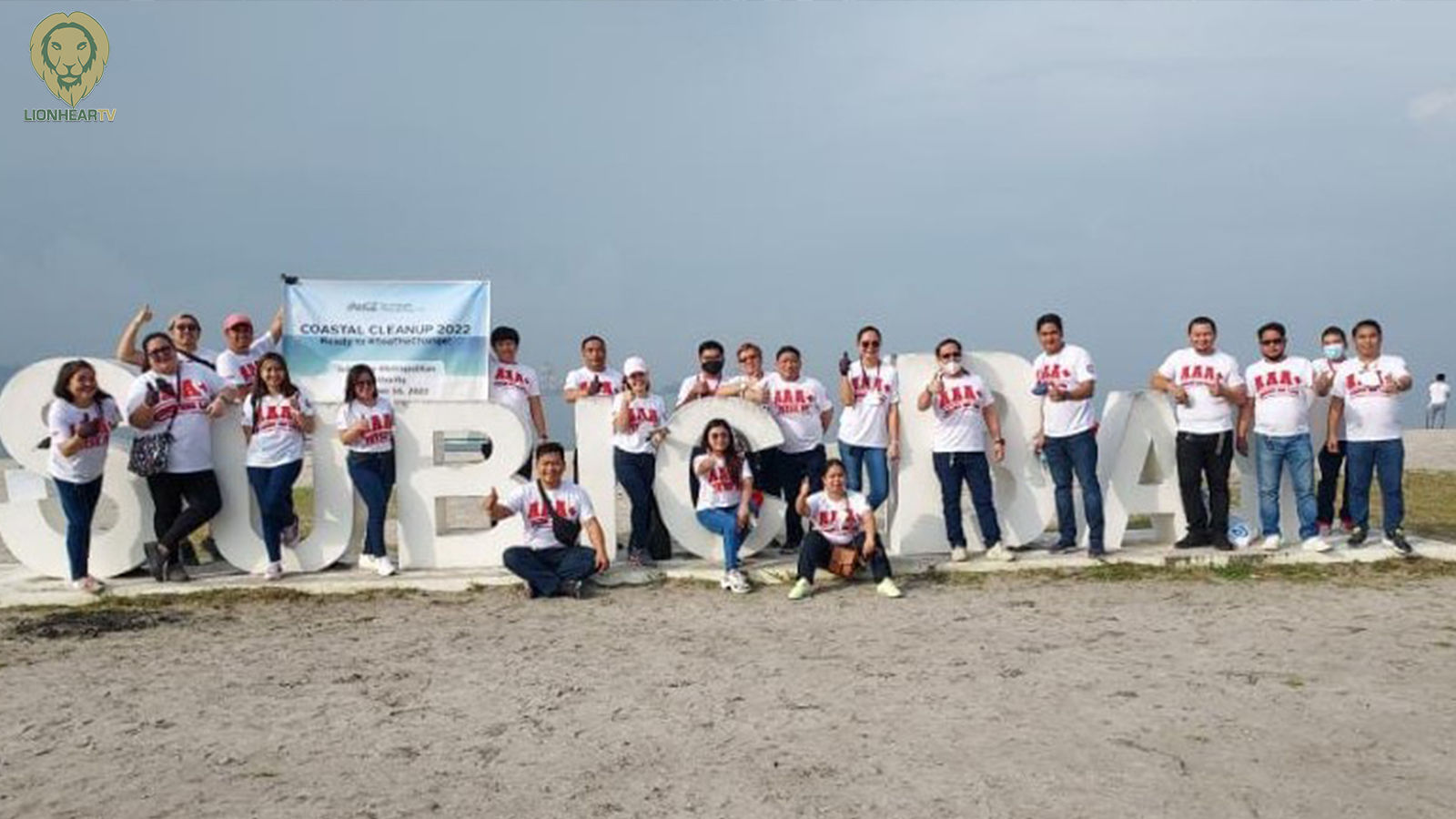 The ICC is a global movement where volunteers from more than 90 countries simultaneously remove debris from shorelines, rivers, lakes, and waterways; raise environmental awareness; and provide information that will guide and influence decision-making bodies and industries in developing smart solutions to the persisting marine debris problem.
Addressing a persisting challenge
SBMA Chair Rolen Paulino emphasized the importance of working together to ensure a sustainable future and healthy environment for the next generation. "Mga bata, makinig kayo. Para sa inyo itong ginagawa namin. Sana may maiwan pa kami na environment [para sa inyo]. Sana 'yung ilog natin malinis pa, sana 'yung beaches natin [ay] pwede pang paliguan. Request ko lang [na] huwag na tayong makadagdag [ng basura]. Be conscious, sa atin lang [galing] ito lahat," he said, addressing the volunteers. "Nagpapasalamat ako [na] merong Lighthouse [Legacy Foundation] at Coca-Cola na gustong maging maganda pa 'yung titirhan ng mga bata, ng mga next generation."
(Kids, listen. We are doing these cleanup initiatives for your generation. I truly hope that we can leave a clean, healthy environment for you. I hope we can keep our rivers clean, and our beaches safe for swimming. I ask you all to please avoid throwing away trash into the environment. Let's manage it properly. Be conscious because this pollution was also caused by us. I thank the Lighthouse Legacy Foundation and Coca-Cola for undertaking programs that address the roots of plastic pollution for our children and their next generation.)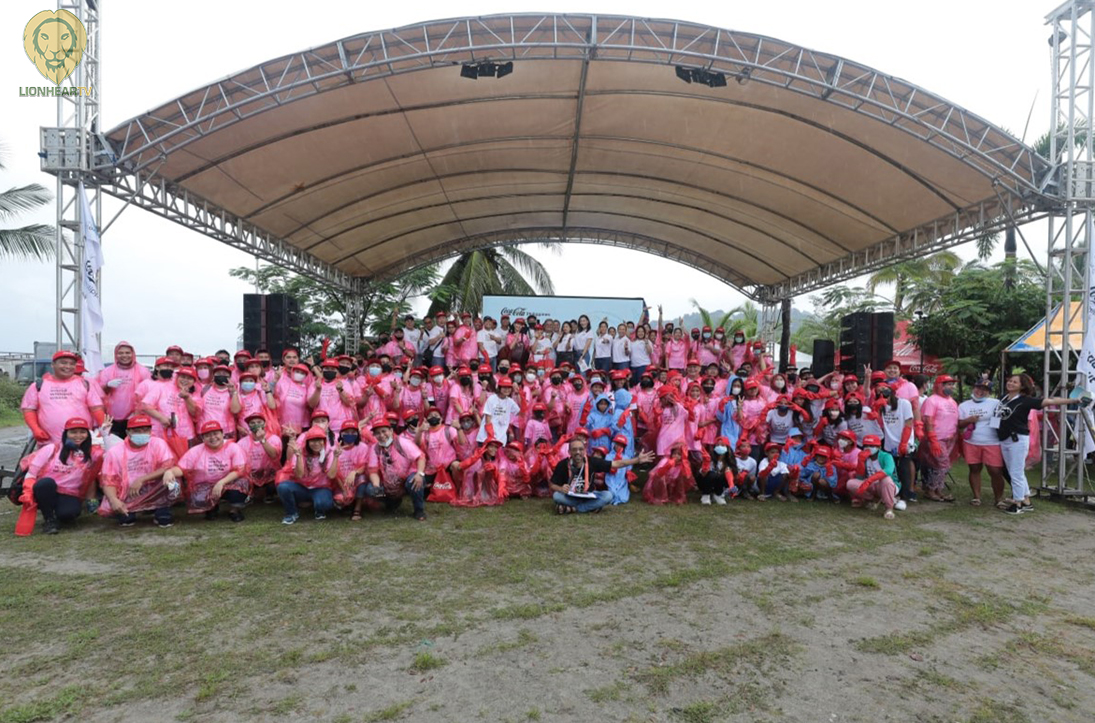 "Joining the coastal cleanup, I learned a lot about proper waste collection, segregation, and recycling, which I plan to share with my loved ones. We all need to help reduce waste, and this initiative is an opportunity to get everyone to realize that safeguarding the environment is a shared responsibility," shares a volunteer from Alon at Araw organization, which had the largest delegation of volunteers during the cleanup.
The annual ICC event is an opportunity to reinvigorate the spirit of volunteerism among Filipinos by enlisting their participation in helping reduce marine litter. "It is important for the Philippines to act quickly on the matter because failure to do so would mean irreparable damage to our marine resources," said Zed Avecilla, Executive Director, Lighthouse Legacy Foundation. "The annual ICC is always a good opportunity to raise awareness on marine pollution and the importance of proper waste segregation and disposal."
This ICC activity in Subic this year was able to divert 733.46 kilos of marine debris, equivalent to 295 sacks of waste. Recyclable plastics will be brought to partner recycling organizations such as Precious Plastics Philippines and Sentinel Upcycling Technologies, while the rest will be considered for waste to energy or will be brought to landfills.
ICC activity in other areas
CCBPI—the bottling arm of Coca-Cola in the Philippines—also activated 20 of its sites to participate in ICC activity in other parts of the country from September 16 to 17, and 19. Across its vast footprint in the country, CCBPI aim to refresh the Philippines and make a difference as it strives to operate its business with the highest sustainability standards.
"CCBPI's yearly participation in the International Coastal Cleanup is just one of the many ways we ensure that we remain an integral part in supporting a debris-free environment for the communities we operate in. As we help reduce marine litter, we unceasingly accelerate our used clear PET plastic bottle collection efforts nationwide — helping to turn our World Without Waste commitment into reality through the collaboration of our employees and partners across the Philippines," said Atty. Juan Lorenzo Tañada, Corporate and Regulatory Affairs Director of Coca-Cola Beverages Philippines Inc.
Commitment to a World Without Waste
In 2018, Coca-Cola announced its global vision of a World Without Waste including the ambitious goals of helping collect a bottle or can for every one it sells by 2030 and using at least 50% recycled content in its packaging by 2025.
To encourage recycling and promote a circular economy, in 2019, the beverage company introduced the Philippines' first beverage bottles made from 100% recycled plastic material (excluding the cap and label) with the launch of its Viva! Mineralized water and Sprite 500ml clear bottles made from 100% recycled plastic.
Moreover, Coca-Cola also placed "Recycle Me" on all of its package labels across Coca-Cola brands in the Philippines to promote and remind consumers about the value of recycling and how everyone can take part in the recycling process.
Coca-Cola Philippines, and its community partners nationwide, also made its accessible for consumers to know where to drop off their used PET bottles through the Coca-Cola Philippines website.
"We recognize that there continues to be too much plastic in the world ending up where it shouldn't be. Nobody wants to see that. At Coca-Cola, we're fully committed to making our vision of a World Without Waste come to life," said Tony Del Rosario, Coca-Cola Philippines President and VP for Franchise Operations for the ASEAN and South Pacific Unit-East Asia Region.
Comments