On September 1, award-winning director Jose Javier Reyes voiced his thoughts on the resurgence of the sexy genres in film.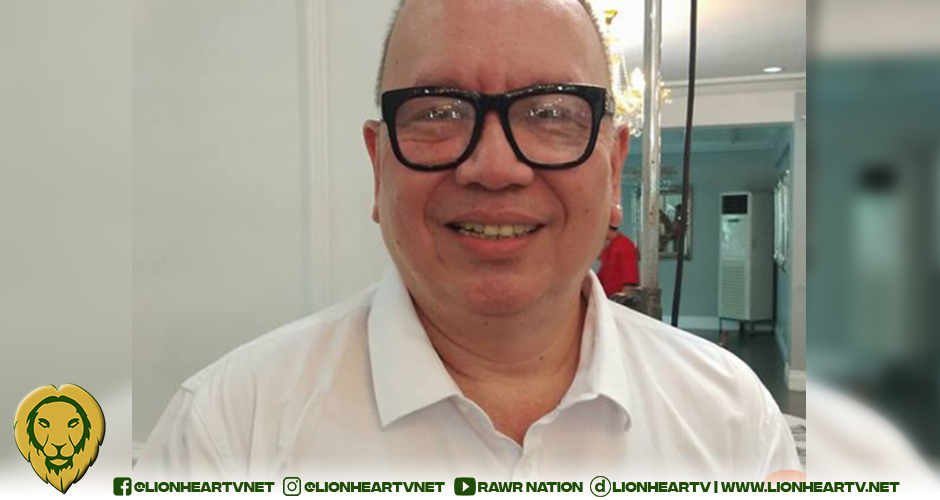 At the media conference for An/Na with the press, including LionhearTV, Reyes attributed the sexy genre's revival to three reasons.
First, Reyes said that movies on streaming platforms do not experience the same stringent screening process from the Movie and Television Review and Classification Board (MTRCB).
"I can give you three reasons. Number one is the streaming service is not under the watchful eye of MTRCB, okay. In mainstream movies, and even indie movies, the moment you show them in commercial movie houses, it has to pass through the MTRCB. And the MTRCB will never allow such a thing that you know–to such– there's a [certain] calibration of how much sex you can show, hindi ba because of our MTRCB."
He also noted that most mainstream cinemas refrain from housing R-Rated films.
"Secondly, which is equally important, a great number of our commercial movie houses, do not allow R-Rated movies. Alam natin 'yan. May mga malls na na hindi pumapayag na nagpapalabas ng R-Rated movies. So kung hindi–R lang 'yan no, for adult movies, so kung ang daming malls ang hindi pwedeng magpalabas ng R-Rated movies, kaunti lang 'yung pwede mong palabasan ng ganitong mga matured films."
Finally, he assessed that more people get interested in prohibited content, citing Filipino porn consumption according to a website.
"And number three, Hindi ba 'yung ipinagbabawal mo ang lalong masarap, hindi ba? Mas katakamtakam 'yung ipinagkakait mo sa tao, mas nagiging delicious, hindi ko naman sinasabi na ang Filipinos are exceptionally you know horny, all though we are the greatest Pornhub consumers, hindi ba? That's part–it's part of our character eh. The moment na i-deprive mo 'yan sa tao, mas hahanap-hanapin 'yan."
However, Reyes highlighted the importance of quality stories when presenting sexy genre films.
"Now ang magandang tanong is, will this be a trend, will this last? That we will see. Hindi ba? There will be a certain tipping point na magsasawa ang tao sa ganito. So anong ibig sabihin noon, it's not the sex alone that matters. It's the content in which you put the sex, which is important because kahit ano pang sabihin mon it's still about the story. If you're there for the sex scenes, there are other avenues to watch it–to watch things like that."
He also stressed that Vivamax respected production value and content with their sexy films.
"Bakit bumalik ang trend na 'to? Kasi nga, now, you have streaming and the opportunity is there, and there are so many streaming platforms na hindi ba papunta sa direction na 'yun. Ang pagkakaiba lang siguro is that Vivamax is the pioneer and Vivamax has a certain degree of respect for production value and content."
As for their upcoming Vivamax movie, An/Na stars Janelle Tee, Rob Guinto, Migs Almendras, Nico Locco, Fabio Ide, Micaela Raz, Greg Hawkins, CJ Jaravata, Azi Acosta, Axel Torres, and Guji Laranzana.
Under the direction of Jose Javier Reyes, An/Na streams via Vivamax on September 25. 
Comments