Manny Villar-owned TV network ALLTV is upping the game as it ties up with CNN Philippines to air its flagship program News Night.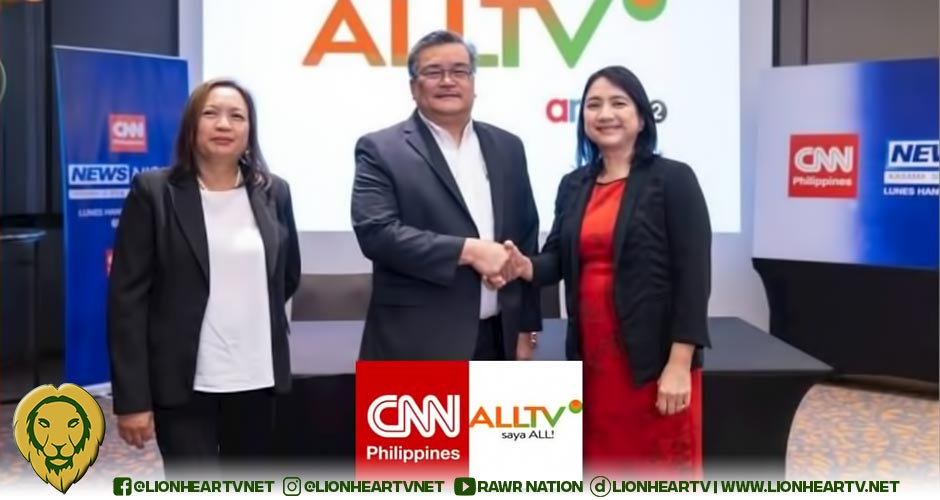 Anchored by veteran broadcast journalist Pia Hontiveros, News Night will be aired simultaneously at ALLTV starting Tuesday, September 13.
The newscast will go back to back with Willi Revillame's variety gameshow Wowowin which will air next on the 7 pm timeslot.
During the contract signing of their partnership deal on Wednesday, September 7, AMBS (Advanced Media Broadcasting System) President Maribeth Tolentino said ALLTV is banking on CNN Philippine's years-long experience in delivering credible news to the Filipino public.
"Through CNN Philippines, we can provide our viewers with in-depth local news coverage, and a global perspective on key issues, and stories from around the world."
ALLTV has yet to form its own news organization, thus opting for content outsourcing from CNN Philippines, which is regarded as one of the most trusted news sources in the country.
Currently, the only confirmed news personality who is joining ALLTV is Anthony Taberna.
Meanwhile, CNN Philippines is a commercial, broadcast, cable and satellite TV network owned and operated by Nine Media Corp., and RPN 9, under a license from Warner Bros. Discovery.