Pinoy talent at its finest! Avid fans of musicals have been longing for a Filipino musical series to watch and "Lyric and Beat," iWantTFC's first original musical series, definitely lives up to the hype.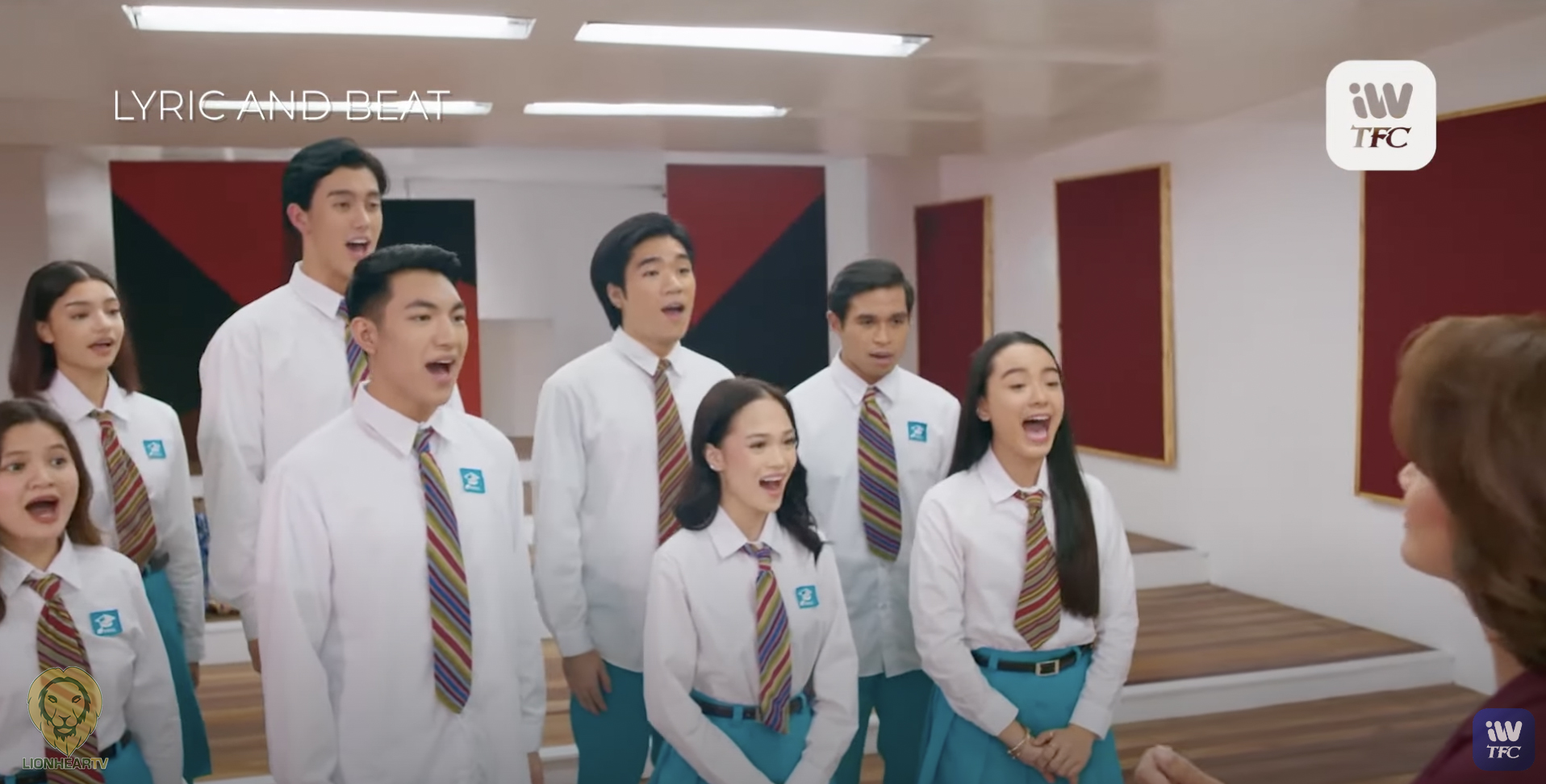 The series recently concluded with an explosive finale featuring a jaw-dropping showdown with the stars – Andrea Brillantes, Seth Fedelin, Kyle Echarri, Darren Espanto, AC Bonifacio, Jeremy Glinoga, Angela Ken, Shenna Belarmino, and Awra Briguela.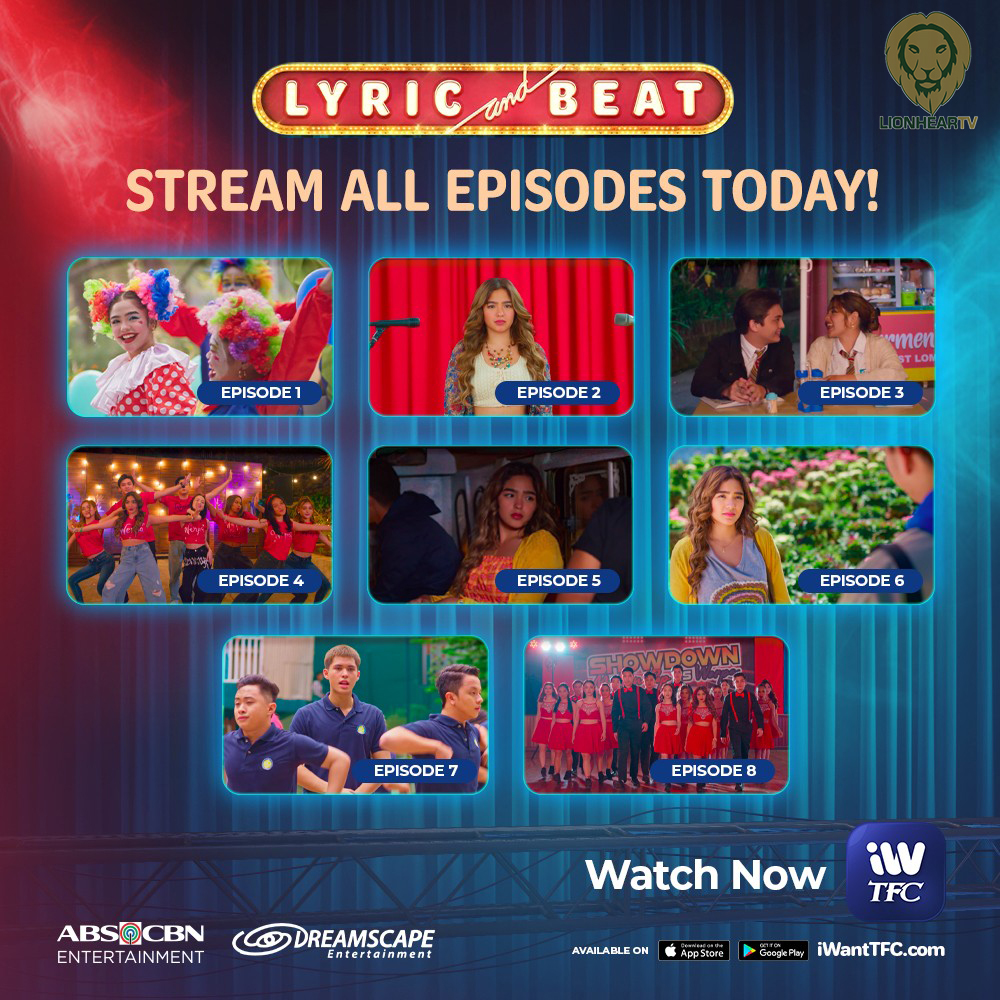 Viewers can now binge-watch all eight episodes for free on iWantTFC and they should also watch out for the "Lyric and Beat" exclusive movie cut wherein they can relive the musical extravaganza. Part 1 will be available on September 30 and part 2 on October 7.
Here is a list of why you should watch "Lyric and Beat":
It features show-stopping song and dance numbers
Musicals are defined by how impressive the performances are and how seamlessly they are incorporated into the story, and "Lyric and Beat" surely does not disappoint. A lot of this has to do with the series' director, Dolly Dulu, who has a background in musical theater. So whether you are being serenaded with "Hindi Kita Iiwan" by Beat (Seth), and feeling the good vibes with Team Werpa's "Tara Tena," or feeling ready to slay along with the show-stopping finale showdown between Team Werpa's "Lyric and Beat" and Modern Pop's "Let It Loose," the musical extravaganza will definitely get you on your feet and grooving to the infectious beat.
Jonathan Manalo's discography is given a fresh twist
The series celebrates and honors the 20 years in the industry of the multi-awarded songwriter and record producer Jonathan Manalo. Every single song in the show, which ranges from 90s jams to modern bops, are from Jonathan's catalogue. His remarkable songs, such as "Kabataang Pinoy," "Pangarap Kong Pangarap Mo," "Patuloy Ang Pangarap," and "Bakit Lumuluha," are given a fresh twist and viewers are able to appreciate them in a different light thanks to the on-point choreography that comes with each performance.
Young talented stars are given the spotlight
Each and every character in "Lyric and Beat" were given their own moment to showcase their talents in singing, dancing, and acting. Some of the notable performances are Lyric (Andrea), Jazz (Darren), and Melissa's (Sheena Belarmino) emotional take on "Bakit Lumuluha" after they discovered that they only have one dad, Jazz' heart-wrenching scene of "Duyan," and Verlyn (Angela) and Stevie's (Jeremy) enchanting duet of "May Pag-Asa Ba?" when they went on their awkwardly cute first date.
There are an overload of 'kilig' and light-hearted scenes
Aside from the music, viewers are also hooked on the 'kilig'-fest moments of Lyric, Beat, and Grae (Kyle), as well as best friends Jazz and Cadence (AC), and Verlyn and Stevie. Andrea and Seth's oozing chemistry as Lyric and Beat cannot be denied as they exchange playful remarks while being sincere with one another whenever they find the confidence to open up. On the other hand, Kyle's Grae has a strong appeal that definitely gives his relationship with Lyric a different charm.
There are also more swoon-worthy moments care of real-life best friends Darren and AC, whose roles as Jazz and Cadence make viewers' hearts flutter with their cute and straightforward relationship. Similarly, it was endearing to watch how Verlyn's friendship with Stevie blossomed into something more, especially when Stevie confessed his true feelings to her.
The story revolves around one's love for friends and family
Aside from the light-hearted scenes and impressive production numbers, "Lyric and Beat" focuses on how one chases their dreams with the unconditional support of friends and family. For instance, Lyric's stepdad, who was really hesitant in allowing her to enroll at the Philippine National Conservatory of Music, ended up encouraging her to pursue her dreams when he realized how passionate she was about it.
Lyric, Jazz, and Melissa also found it in their hearts to accept that they are all siblings, while Viola (Agot Isidro), Jazz and Melissa's mom who has a deep grudge against Lyric, learned how to let go of her scandalous past in order to prioritize her kids' dreams and happiness. Team Werpa and Prime Belters, who were once rivals, also decided to join forces to become a stronger and better group of performers.
Stream all episodes of "Lyric and Beat" and its exclusive movie cut for free on the iWantTFC app (iOs and Android) and website (iwanttfc.com). The series is also available for premium subscribers outside of the Philippines.
Viewers can get easy access to iWantTFC's content library with its "watch now, no registration needed" feature. Watch iWantTFC on a larger screen with select devices, including VEWD, ROKU, and Amazon Fire streaming devices, Android TV, select Samsung Smart TV models, Telstra TV (in Australia), and VIDAA in select countries. Visit https://bit.ly/iWantTFC_TVDevices for a complete list of compatible devices, sign-in instructions, and account activation.
For updates, like www.facebook.com/iWantTFC and follow @iwanttfc on Twitter and Instagram, and subscribe to www.youtube.com/iWantTFC. For inquiries and concerns about the service, users can also send a message on iWantTFC's Facebook page or e-mail [email protected].
Comments