"Miss USA is Texas!" the host announced on Tuesday (Philippine time), October 3, at Grand Sierra Resort, Reno, Nevada, besting 50 other candidates on the finals night of the 71st edition of the said beauty pageant.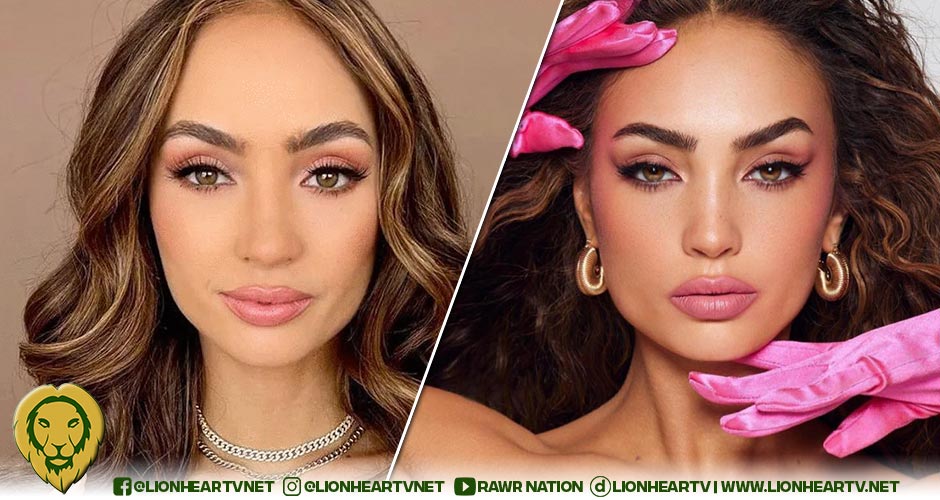 The 28-year-old fashion designer, Filipino-American R'Bonney Gabriel won the Miss USA 2022 crown, she is to represent the country in the 71st Miss Universe pageant in January 2023 in New Orleans, Louisiana.
Gabriel is one of the early favorites to win the title.
View this post on Instagram
She graduated from the University of North Texas with a degree in fashion design. 
She runs independent fashion label R'Bonney Nola and sewing classes through the non-profit organization Magpies & Peacocks–both based in Houston.
During the Top Five Q and A, while wearing a Maria Clara-inspired outfit, she was asked how she would address climate change.
"I am a fashion designer, I actually made the outfit I'm wearing in, I upcycle pieces and recycle different clothing to be more sustainable in my industry because I feel it's like my duty," she answered.
"So, I think that's something you can look for ways in our certain industries or in our homes to be sustainable as well."
Gabriel first appeared on the Miss USA stage Sunday night during the state costume contest. She wore a handmade ensemble designed by Filipino designer Patrick Isorena. It had a strapless, crystal-covered leotard with flowers seemingly growing out of its bodice and a full paisley skirt attached at the back.
View this post on Instagram
The outfit featured [more than] 5,000 stones and blue fabrics meant to represent Texas's state flower. Its flowing design, also intended to mirror the movement of bluebonnet flowers in the Texas wind.
View this post on Instagram
Gabriel, who hails from Houston, is the first Filipino-American to win the US pageant. She was born in San Antonio, Texas to a Filipino father and an American mother. Her father, R'Bon "Bon" Gabriel, immigrated from Manila at 19 to Washington and earned his doctorate degree in psychology at the University of Houston. Her mother, Dana Nola grew up in Beaumont, Texas.
She may be the first Filipino-American who got crowned as Miss Texas, but she's only second to Angela Baraquio, now Mrs. Grey, who got crowned as Miss America 2001 (a different pageant though).
Before becoming Miss Texas 2022, she competed in two local pageants. On July 25, 2020, she joined Miss Kemah 2020 at the South Shore Harbour Resort and Conference Center in League City, Texas. She finished in the Top 5. On September 4, 2021, she competed as Miss Texas USA 2021 at Hilton Houston Post Oak Hotel in Houston. She was runner-up to Victoria Hinojosa.
Aside from Gabriel, two other candidates have Filipino ancestry in the Miss USA pageant: Kiana Yamat of Hawaii and Suzanne Perez of New Mexico. Perez made it to the Top 12.
Gabriel's court included: Angel Reyes of Illinois as fourth runner-up, Sir'Quora Carroll of Ohio as third runner-up, Natalie Pieper of Nebraska as second runner-up, and Morgan Romano of North Catolina as first runner-up.