ABS-CBN writer Jerry Grácio called out Movie and Television Review and Classification Board (MTRCB) for censoring the answer of Family Feud contestant Buunja in the game show.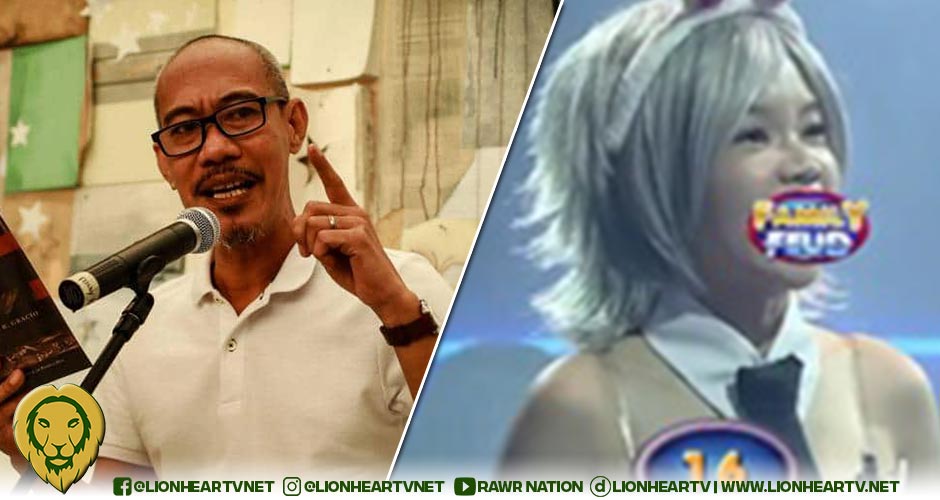 In the episode of Family Feud on October 19, team "Nightmares Manila" and "League of Lodis" were invited. In the jackpot round, Nightmares Manila chose Buunja to compete.
When the host Dingdong Dantes asked Buunja to name a body part that starts with the letter T, she quickly answered, "Titi." However, the word got blipped on television.
In Jerry Grácio's Facebook post on October 20, he asked why the show decided to censor the answer of Buunja.
"Ba't kailangan i-censor ng Family Feud ang titi? E titi naman talaga ang titi. Or tite. Or utin, butò, votò, lusò, gulut in other Philippine languages. Is it ok to say penis & not titi? Ano problema n'yo sa titi, mas gusto n'yo ba ang burat or tarugo?"
In another post, he said that MTRCB is one to blame for Family Feud's decision to censor Buunja's answer. He even said that MTRCB should get abolished.
"Hindi Family Feud ang may kasalanan sa censorship ng words like titi or súso. Kasalanan ng MTRCB with their backward prudishness & misplaced values. Dapat talaga, i-abolish na ang agency na 'yan."
MTRCB is a government agency responsible for reviewing and classifying movie and television programs and home videos.