The Thai celebrity media tycoon and transgender rights advocate Jakapong 'Anne' Jakrajutatip announced that her company, JKN Global Group Pcl, bought 100% of the total shares of the Miss Universe Organization for US$20 million on October 26.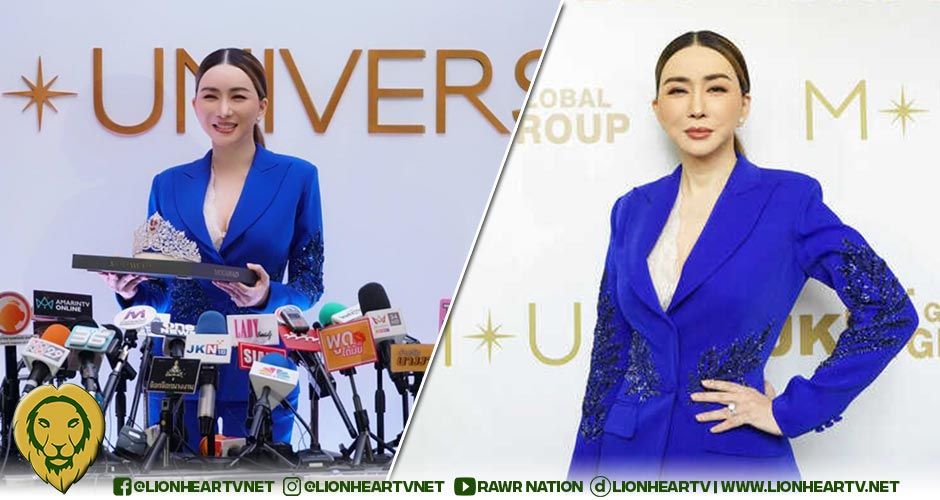 Her acquisition of the beloved franchise showcasing the beauty and grace of empowered women made history, as it was the first time the pageant was under the ownership of a transwoman.
Jakrajutatip, a celebrity in Thailand, became one of the country's transwoman icons when she starred in the Thai adaptations of Project Runway and Shark Tank.
She is also an advocate for trans rights by sharing her experience as a transwoman and setting up the Life Inspired For Transsexual Foundation to help fight for the rights, dignity, and opportunity of the trans community in Thailand.
Jakrajutatip highlighted how the acquisition would help inspire women around the globe. 
"We can be the inspiration for all over the world that you can have the crown for each year that will bring this–that will bring all people around the world, and all women that bring this together, that everything's possible if you have confidence."
JKN Global is known for producing shows and distributing content in Thailand from abroad, including documentaries and Bollywood dramas. 
JKN Global's portfolio showed improvement after announcing details about the acquisition, including the company's plans for Miss Universe's brand expansion in Asia.
The company's share increased by 10% in early trade on Wednesday, October 26, following the announcement.
Miss Universe, run by the Miss Universe Organization, was under the ownership of former US President Donald Trump's company Endeavor (IMG) from 1996 and 2002. 
The organization, including all the beauty pageants under the organization, such as Miss Universe, Miss USA, and Miss Teen USA—was ran by the American media conglomerate for seven years.
The pageant reached broadcasts across 165 countries and has been running for 71 years. 
Comments