Procter & Gamble (P&G) Philippines, whose portfolio has been trusted for its superior health care, home care, beauty, grooming and hygiene products, partners with Manila Water Foundation (MWF) to promote proper handwashing with soap to students with the turnover of SafeWash handwashing facilities to 285 schools in the National Capital Region (NCR) and Rizal.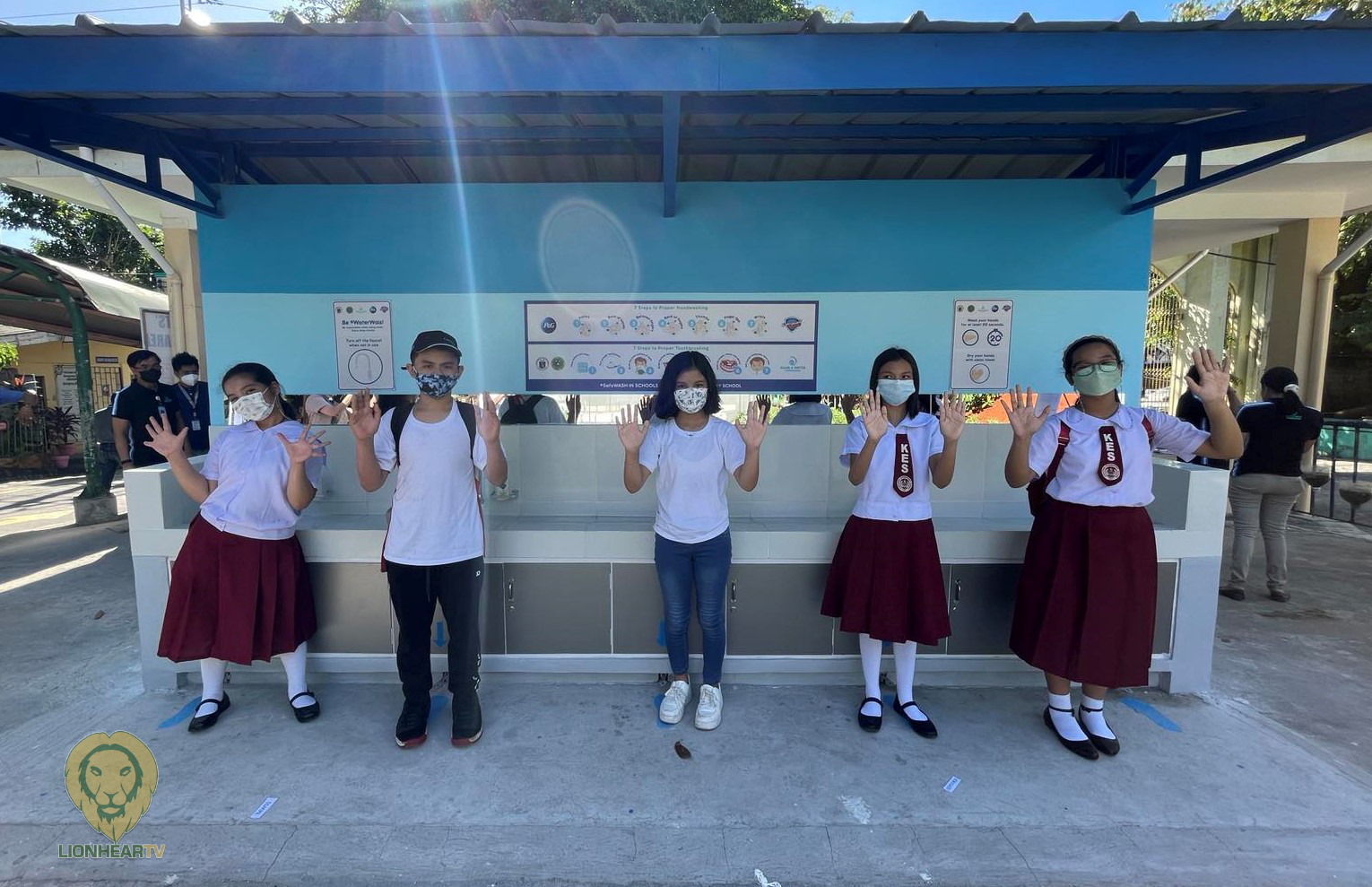 These include 10-faucet foot-pedal-operated hygiene facilities and the distribution of hygiene supplies to enable the safe return of more than 770,000 students, teachers, and staff to in-person classes in NCR and Rizal. All facilities have been turned over to beneficiaries, just in time for the return of face-to-face classes on November 2, 2022.
"Ito pong pagtatayo ng handwashing facility na programa ng Procter & Gamble Philippines at Manila Water Foundation ay patunay na sa lahat ng pagkakataon ang local government at national agencies, lahat ng stakeholders ay nagbibigay ng paglalaan ng panahon at konsiderasyon kung pano mapapaigting at mapapabuti pa ang ating edukasyon," shares Mr. Wilfredo E. Cabral, Regional Director of Department of Education (DepEd) NCR.
As face-to-face classes resume, the need to enable the health and safety of pupils and teachers becomes more crucial. Aside from constructing handwashing facilities and provision of hygiene products, P&G also provided info-education materials and conducted hygiene education sessions to ensure deeper stewardship of the donated facilities and raise awareness of the importance of handwashing with soap and clean water to prevent COVID-19 and other communicable diseases.
"Even once we successfully contain COVID-19, we hope that handwashing becomes a habit, one that the students will take on to their adult life. We must remember that aside from COVID-19, handwashing is also critical to prevent the spread of other diseases, such as the common cough and colds, diarrheal diseases, and parasitic diseases," shares Dr. Crystle Cotingting, the Medical Officer III of the Health Promotion Bureau of the Department of Health (DOH).
#SafeWASH in Schools
(Taguig City Mayor Lani Cayetano during one of SafeWash's turnover in Taguig City)
The #SafeWASH in Schools is a collaborative project between P&G through its flagship brand Safeguard and MWF. It aims to promote proper hygiene and sanitation practices among school children, teachers and staff through effective Water, Sanitation and Hygiene (WASH) projects.
The project supports the WASH in Schools (WinS) program of DepEd and the BIDA Kid campaign of DOH. The program further strengthens health and safety protocols in schools for the ongoing expansion of in-person classes.
Comments