Get the best-of-the-best in the world of fashion, sports, and horror all in one platform as iWantTFC continues to offer FashionTV and Jungo TV's live channels for free this October.
On FashionTV, which is available worldwide except Vietnam, viewers can watch the inspiring life stories of A-list models and renowned designers and photographers from all over the world. In "The Story of Bella Hadid," join Bella as she struts her way into the high fashion stratosphere, find out how Candice Swanpoel became one of the highest paid models in "The Story of Candice Swanepoel," and discover how Kendall Jenner successfully made a name for herself in the industry in "The Story of Kendall Jenner."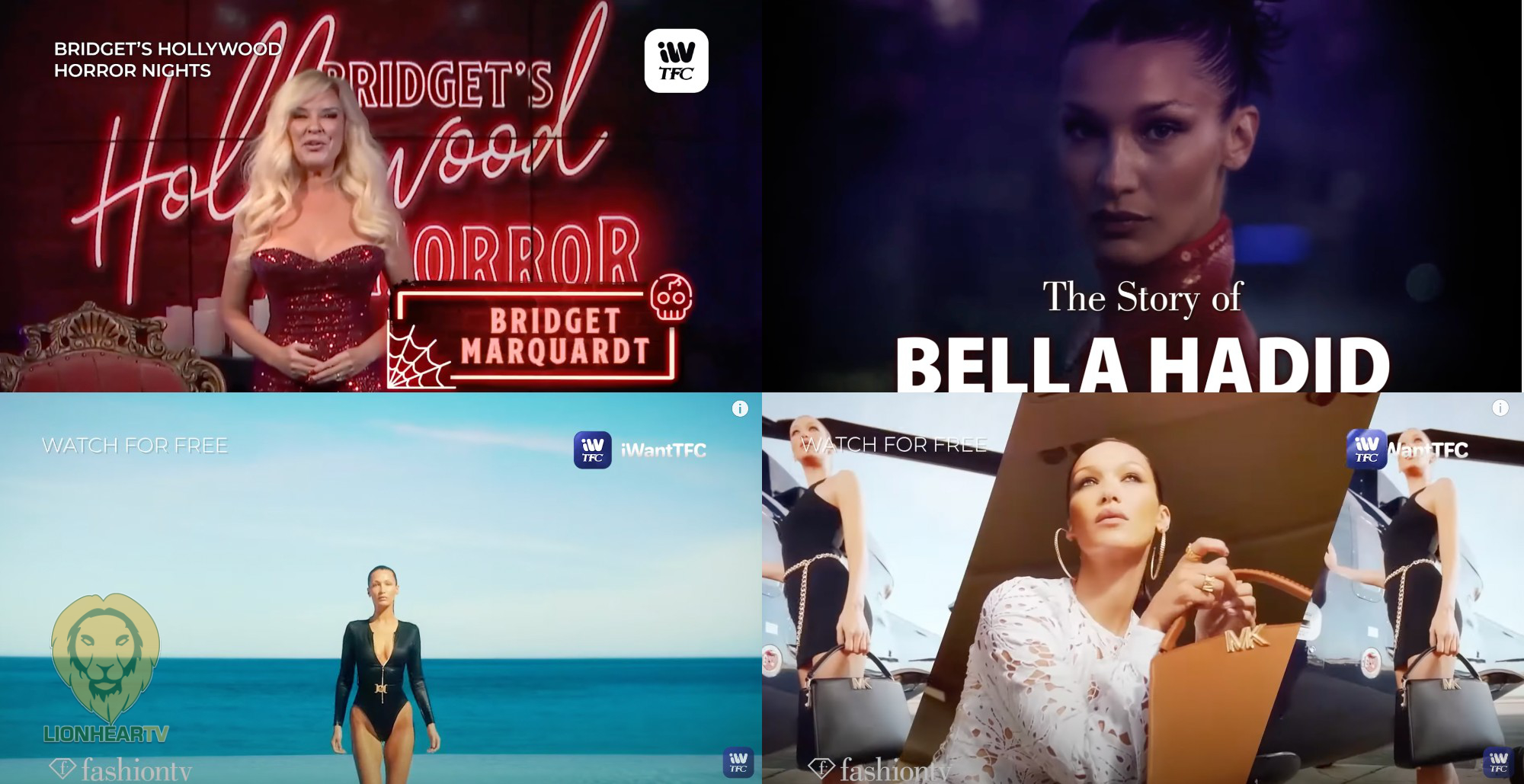 Fashion lovers can also go behind the scenes in "The Story of Ralph Lauren," which tackles how the American designer was able to build his own fashion empire, and "The Story of Mario Sorrenti," which is all about the brilliance of the Italian-American photographer, who is best known for his sensual nude portraits for Vogue and Harper's Bazaar.
Meanwhile, on Jungo TV, iWantTFC subscribers in the Philippines can tune in to Black Belt's martial arts and combat shows such as "The Legend of Bruce Lee" and the docuseries "Enfusion Reality Season 6" and "Believe: Victoria Stambaugh."
Hardcore gamers worldwide can also watch e-sports on the A8 Esports channel with shows such as "Sonic The Hedgehog," "The CODcast," where pro players share their views and opinions on e-sports, and "Super League: Lan Prix," where hosts Alex Whieldon and Michael Ullman provide an in-depth coverage of the Super League Lan Prix finals.
Viewers can also get into the Halloween season early with the horror offerings on "Scream Flix," which is available in the USA, Canada, Latin America, Qatar, UAE, Saudi Arabia, and Bahrain. Watch "Bridget's Haunted Tours: Winchester Mystery House," "Dark Moon Rising," "Lake Fear 2," and "Bridget's Hollywood Horror Nights" marathon.
On Toro TV, which is also available in the USA, Canada, Latin America, Qatar, UAE, Saudi Arabia, and Bahrain, viewers can get their action and drama fix with movies such as "Turning Green" and "Angel."
Watch these shows on FashionTV and Jungo TV's live channels on the iWantTFC app (iOs and Android) and website (iwanttfc.com).
Viewers can get easy access to iWantTFC's content library with its "watch now, no registration needed" feature. Watch iWantTFC on a larger screen with select devices, including VEWD, ROKU, and Amazon Fire streaming devices, Android TV, select Samsung Smart TV models, Telstra TV (in Australia), and VIDAA in select countries. Visit https://bit.ly/iWantTFC_TVDevices for a complete list of compatible devices, sign-in instructions, and account activation.
For updates, like www.facebook.com/iWantTFC and follow @iwanttfc on Twitter and Instagram, and subscribe to www.youtube.com/iWantTFC. For inquiries and concerns about the service, users can also send a message on iWantTFC's Facebook page or e-mail [email protected].
Comments