"A woman makes an outfit her own with accessories," says Oscar de la Renta, and anyone who wants to stand out has this as a daily mantra.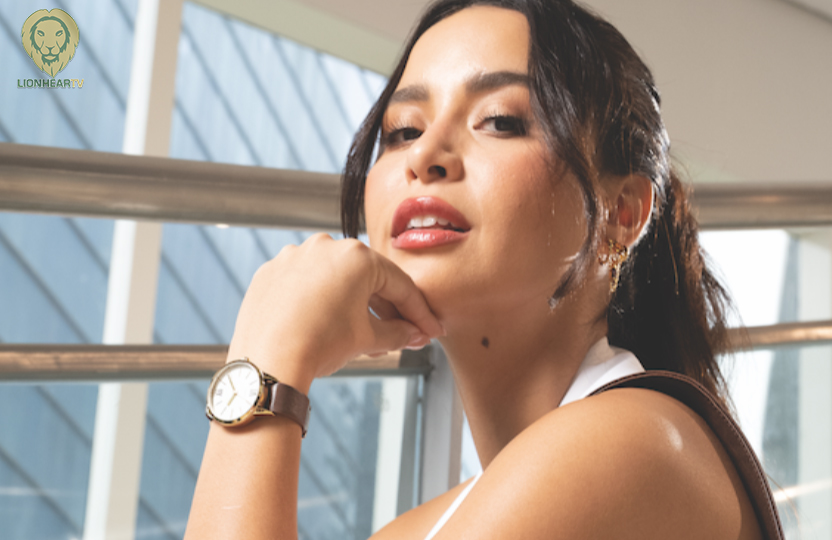 That is exactly what Yassi Pressman takes into heart every time she plans her outfit. From keeping it simple with a stylish watch and subtle jewelry to going all out and accessorizing from head to toe, Yassi is finally back with the Avon Philippines family. She's here to let everyone know how easy it is to pull off the best look!
Starting from the top
It's always wise to begin with accessories that frame your facial features. You can start by choosing the earrings, necklace or other jewelry that will accentuate your best features.
"Deciding on what earrings to wear is one of my favorite parts when getting ready just because there are so many looks, I can create with just one pair," explains Yassi.

One of Yassi's favorites is the Avril Hoop Earrings set, which consists of four pairs of hoop earrings adorned with dazzling glass stones in different colors and styles. Another head turner is the 18-carat gold-plated Karina Necklace and Earrings 2-piece set, which is designed with floral embellishments. "I super love this set because it's versatile and doesn't tarnish easily—even if used daily."
There's always time to accessorize
Yassi never leaves the house without a watch, to make sure she is always on time. For casual looks, Yassi says a versatile watch that goes with anything can elevate daily looks with ease.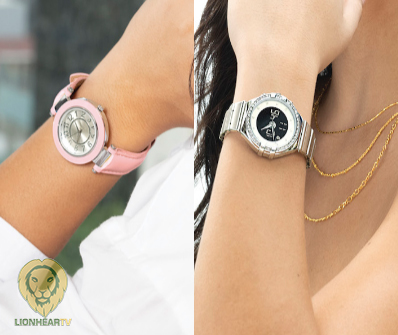 That's exactly what the Malena Watch with 14-piece Interchangeable Bezels and Straps provides. "This watch allows me to coordinate it with about a dozen or so outfits that I have so it's so easy to pair it with my looks." shares Yassi.
But when she's going for a more sophisticated vibe, she doesn't hesitate to put on the Yvette Ana-Digi Metal Watch that's encrusted with glass stones around the clockface, making it perfect for meetings and semi-formal occasions.
Yassi reminds, "A good watch not only helps you keep track of your day, but it's also a good way to elevate any look."
You got this in the bag
A good bag can make a statement. "A lot of the things you do involve your bag for the day—from getting money to pay, to putting away your lipstick after a retouch—that's why I always make sure my bag isn't just practical to use but also speaks my style," says Yassi.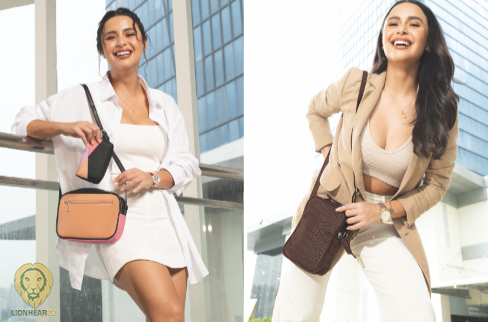 For style and functionality, these two Avon bags are Yassi's go-to. The Penelope Sling Bag is made of quality croc leatherette and has 2 compartments that can fit essentials, perfect for the on-the-go lifestyle. Meanwhile, the Andrea Bag and Wallet set adds a pop of color to any look. "This is really fun to use when I go out because it also comes with a matching wallet!" exclaims Yassi.
Grab or Gift? Why not both?
Aside from having these as her top picks, Yassi also thinks these make for great gifts. "It brings me so much joy when I give gifts. Thankfully, there's a perfect gift for everyone when you browse through Avon, the number 1 seller of fashion jewelry and direct seller of watches and handbags!"
With the holidays just around the corner, it's time to start making a list, plan your budget, and think about which perfect gifts to get for loved ones! Get the perfect gift this holiday season via www.avonshop.ph or ask your trusted Avon representative to Yassi-fy your OOTDs with the right accessories.
Comments