Epson, the No.1 selling projector manufacturer worldwide, announced a new addition to their projector series, the CO-FH02. This Full HD Smart projector is designed to offer a seamless usage for consumers and businesses whose activities and operations are conducted in various environments. Providing convenience and flexibility in an all-in-one package, high quality image presentations can be delivered anywhere and at any time.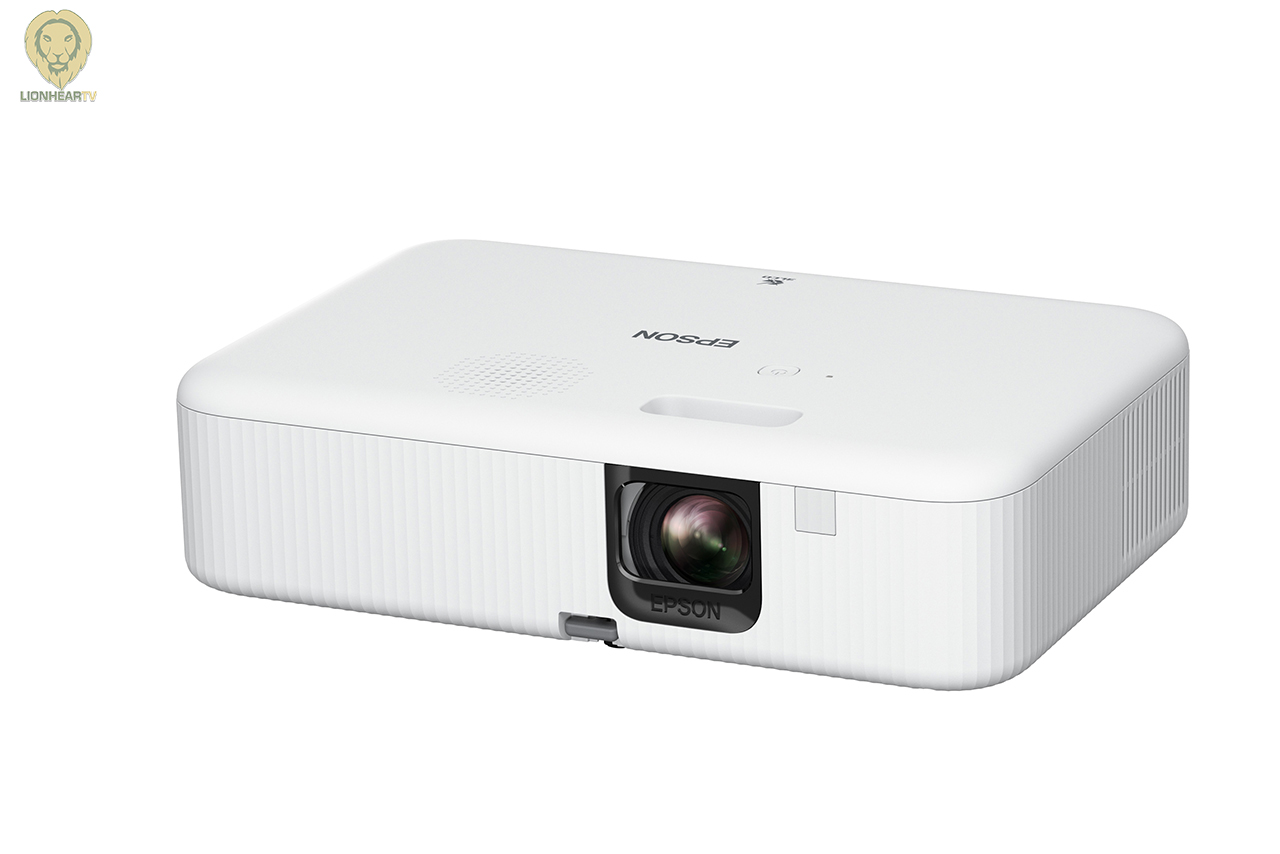 High Clarity
Offering a brightness of 3,000 lumens and a Full HD/1080P resolution, the CO-FH02 allows user to carry out clear and vivid presentations. Users can enjoy large, vivid displays to immerse themselves and enjoy the full experience of using a high-quality visual device. This new projector enhances the cinematic experience of streaming movies and other types of entertainment at home, alongside audio visual facilitation of business meetings, presentations, and discussions in and out of the office. Furthermore, educators can utilize the projector to promote visual learning with greater content accessibility.
Hassle-free Portability
Hampered by restrictions on physical meetings brought about by the pandemic, organizations are looking to reduce their physical office space and introduce hotdesking to meet new demands of flexible work. However, common office equipment like Flat Panel Displays in Work-From-Home (WFH) or Small Office Home Office (SOHO) environments are not always the most space-efficient. To address this, the CO-FH02's portability with its lightweight and compact design enables users to conveniently carry and install the projector in different environments, to project visuals that are integral in facilitating discussions and small conferences outside of the office. The CO-FH02 appeals to not only business users, but also home users due to its versatility, creating an enjoyable experience in entertainment, learning, and large-screen infotainment. In addition, the CO-FH02 comes with a fixed inbuilt lamp that is covered by 2 years' warranty.
Comprehensive Features
Leveraging the rise of consumer adoption of streaming video services, the CO-FH02 can function as a smart projector as it is bundled with the Android TV™ Dongle that enables streaming and Chromecast built-in™ features. The projector also boasts a powerful sound output of 5W and can operate wirelessly. Altogether, the CO-FH02 is a well-rounded projector that provides users a multitude of visual experiences as its on-demand features are designed to meet all of one's lifestyle needs, whether educational, cinematic, or for business.
"The CO-FH02 is Epson's latest all-in-one Full HD Smart Projector which offers great versatility in varied settings for both businesses and consumers," commented Ed Bonoan, General Manager for Marketing Division at Epson Philippines. "We are confident that the CO-FH02 can address the growing demand for high-quality image projection at work and at home by delivering immersive visual experiences that can adapt smoothly to different use case scenarios and environments."
The new Epson CO-FH02 projector is now available for sale in the Philippines. Visit epson.com.ph or contact your nearest Epson Authorized Dealer store for more information.
Comments