The world of crypto and Web3 can be a scary place – full of myths, rumors, and inaccuracies.
Just like how we faced our fears last Halloween, and to show that blockchain and digital assets aren't a load of hocus pocus, Binance is launching an educational series that will uncover the mysteries of Web3 – and make the world of crypto – much less creepy.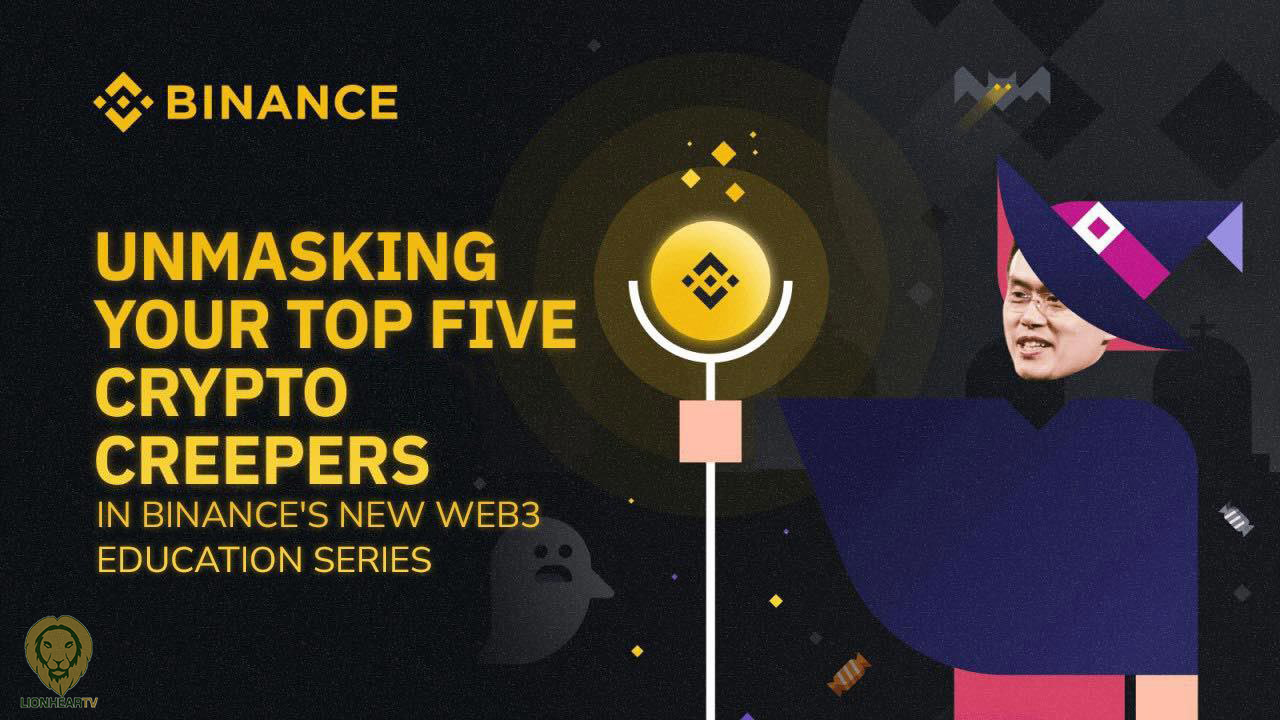 Avoid the "Crypto Creepies"
In a recent social media poll* to find what people feared most when it comes to crypto, it was revealed that nearly 30% of respondents felt that not having enough information was enough to scare them off. 42.8% said there were fears around market uncertainty and volatility with crypto value going up and down in a rapid phase.
To help fight off this fear and also to continue its goal of educating and onboarding new users into web3, Binance's new educational series on social media will explore the most common fears within the Web3 world with 'Winny the Web3 Witch'. People will be able to watch Winny embark on a 'trick-or-treat journey' via Twitter where common misconceptions, myths, and rumors about crypto, web3, and blockchain will be dispelled.
The educational series will cover five key areas that come up when people are asked what scares them about crypto, including volatility, scams, regulation, and utility.
You can see the trailer for the series here.
Spooky season is soon approaching 👻

For Halloween, #Binance is launching the #CryptoCreepers educational series, a series that debunks some of the most common fears in Web3.

Stay tuned. pic.twitter.com/iBjc2sStAe

— Binance (@binance) October 19, 2022
Debunking crypto FUD (Fear, Uncertainty, Doubt)
Binance believes it is necessary to unpack some of the questions surrounding the industry and dispel some of the FUDs (fears, uncertainties, and doubts) in the crypto and Web3 world.
Binance, and the series mascot Winny the Web3 Witch, will be exploring a number of questions – bringing together independent research and information from a variety of sources to explain the real facts to counter a number of common myths. One example is that 'crypto is used by mostly criminals' when the fact is that crypto is now used by close to 300 million people worldwide for legitimate purposes.
Another common myth is that 'crypto is not safe or secure' when in truth the transparency of blockchain technology as well as various tools and databases that are used in the crypto help to maintain a very safe and secure infrastructure for all users. Binance is part of this security ecosystem with efforts that include working with global law enforcement units to help stop and capture cybercriminals.
For more research on a range of crypto and Web3 topics, visit Binance's research blog.
A wealth of education resources available to all:
Together with the new education series, Binance also offers a wide range of educational materials available to everyone on Binance Academy Binance Academy is dedicated education portal with everything from the basics of crypto, to building a crypto portfolio or more advanced learning like learning about margin trading and if that's not tempting enough – you can even earn (crypto) while you learn.
Comments