The holiday spirit in the Philippines is definitely in full swing now that December has come around. From malls blasting Christmas carols to streets lined up with colorful lights and parols, it definitely feels like Christmas wherever one goes!
For Filipinos looking for festive spots to visit during this season, several destinations around the country have gone the extra mile to spread the holiday joy. From the wintery mountaintops of Baguio down to the sparkling lights displays in Makati, here are some of the must-visit Christmas getaways in the Philippines this year — plus amazing Airbnb Stays for those planning to spend a night or more exploring these destinations.
Witness the giant lanterns of San Fernando, Pampanga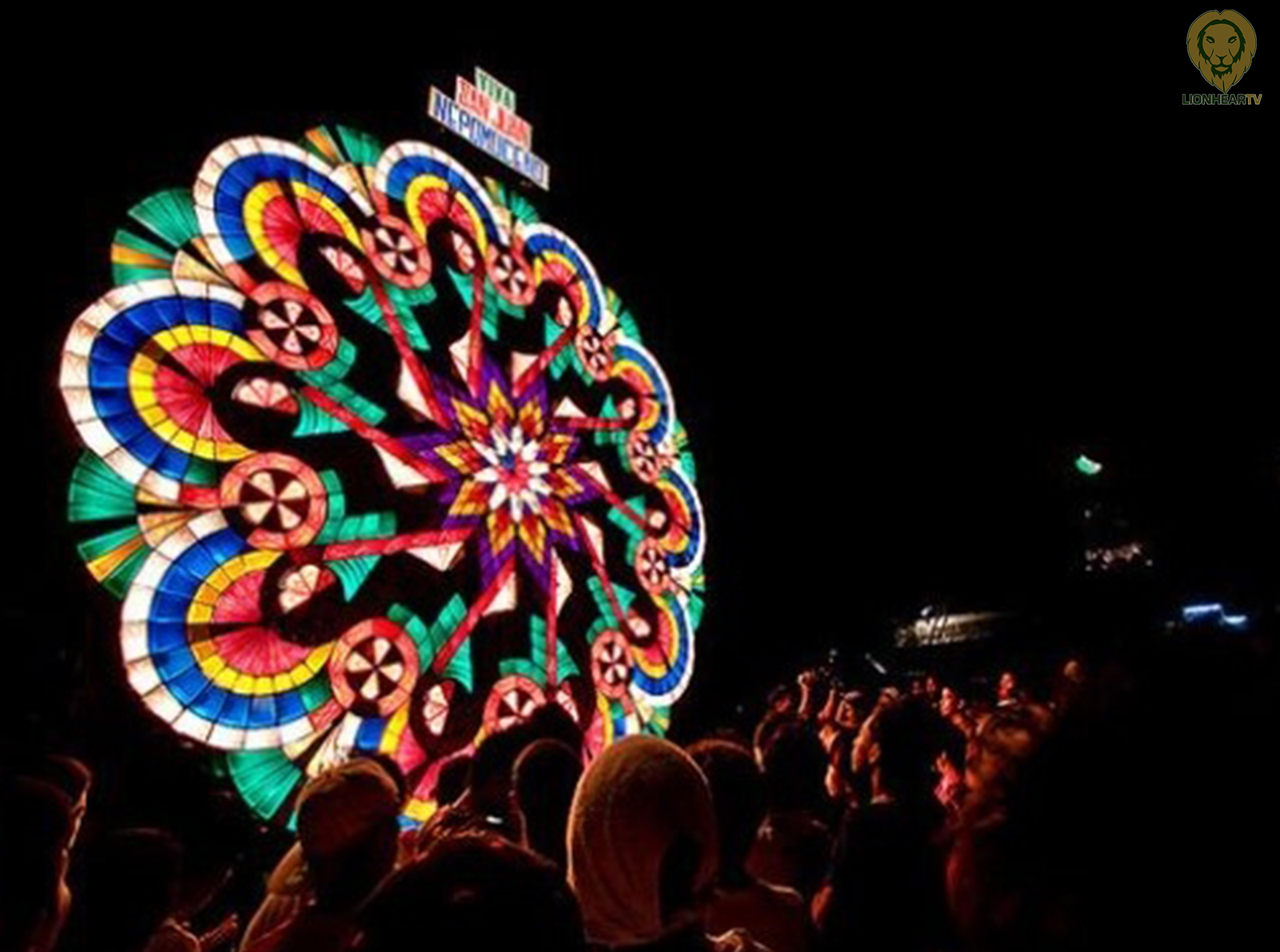 Pampanga not only dishes up the most delicious sisig, but it is also home to giant lanterns adorned with colorful motifs and dazzling lights. Every year, the province holds its Ligligan Parul where they display the excellent craftsmanship of Kapampangans and award the "brightest star" among the year's lanterns. People flock to the province not only to witness these "stars" in action but also to bring home gorgeous lanterns to be displayed in their own homes.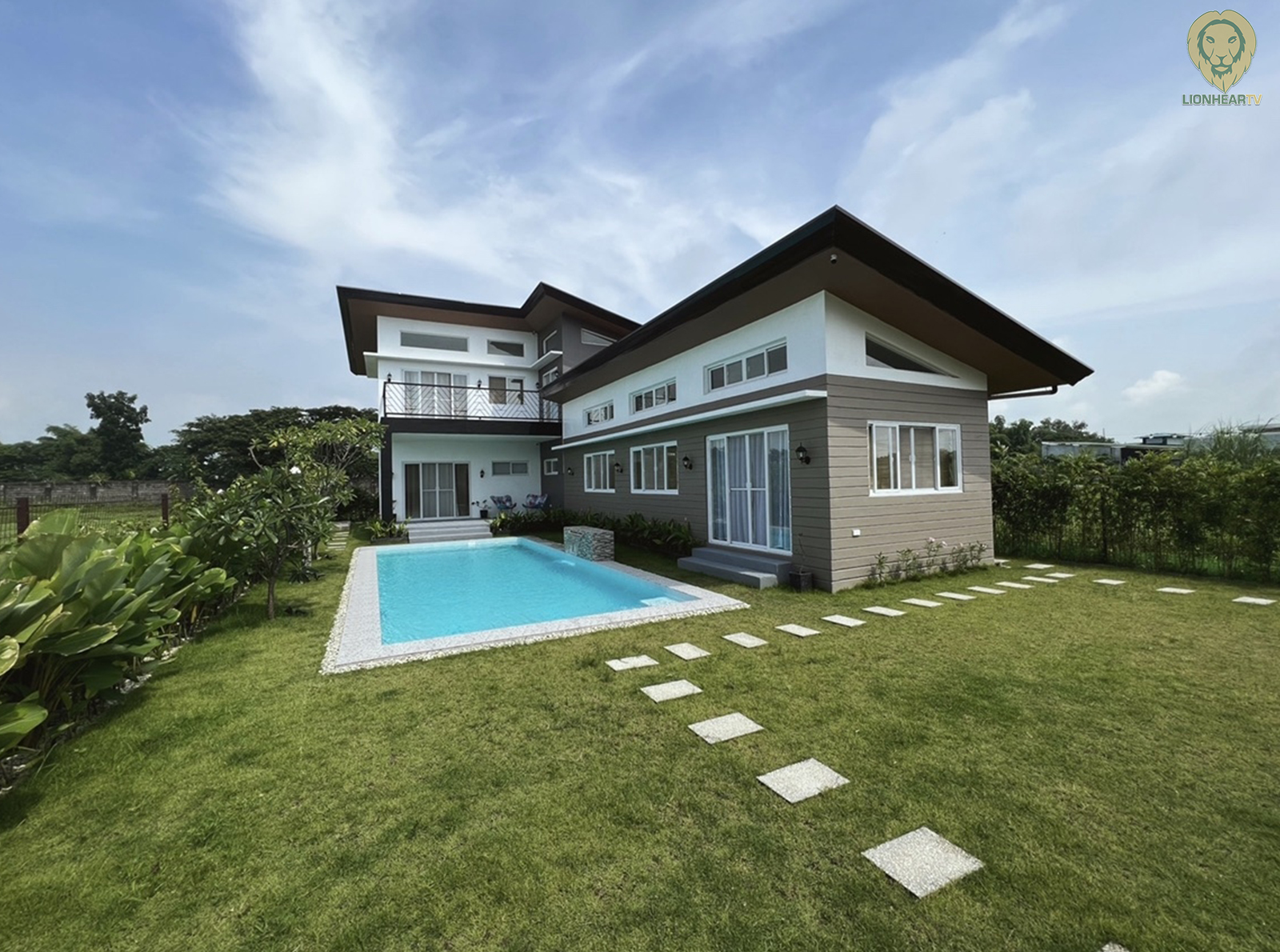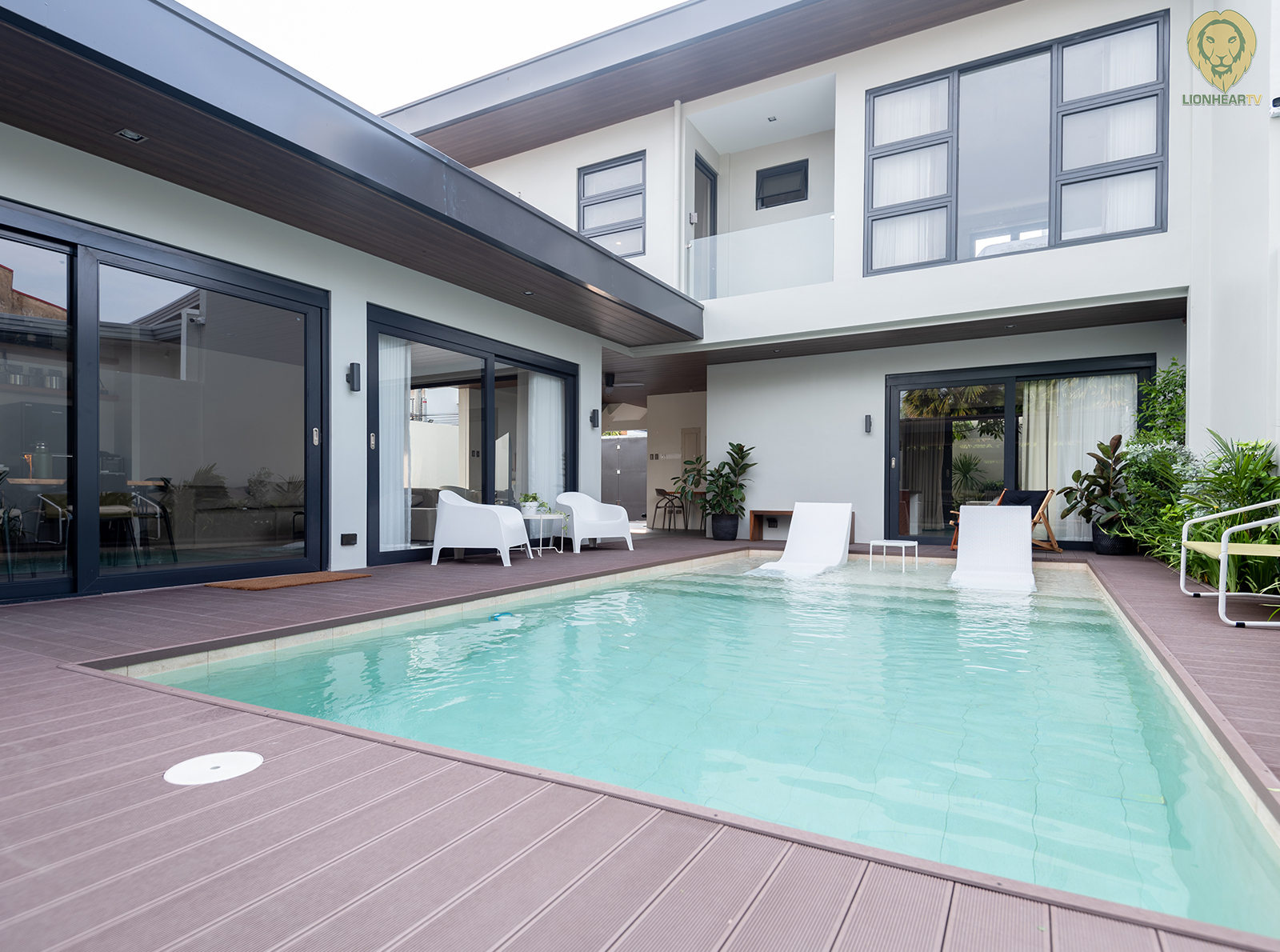 For large families or barkadas planning to visit Pampanga, the province boasts spacious villas with pools and amenities such as this modern tropical villa specifically built for staycations. This three-bedroom guesthouse is another option, and previous guests have raved about how every nook and corner is aesthetically curated — serving as the perfect backdrop for those holiday photos.
Experience Baguio's cozy Christmas vibes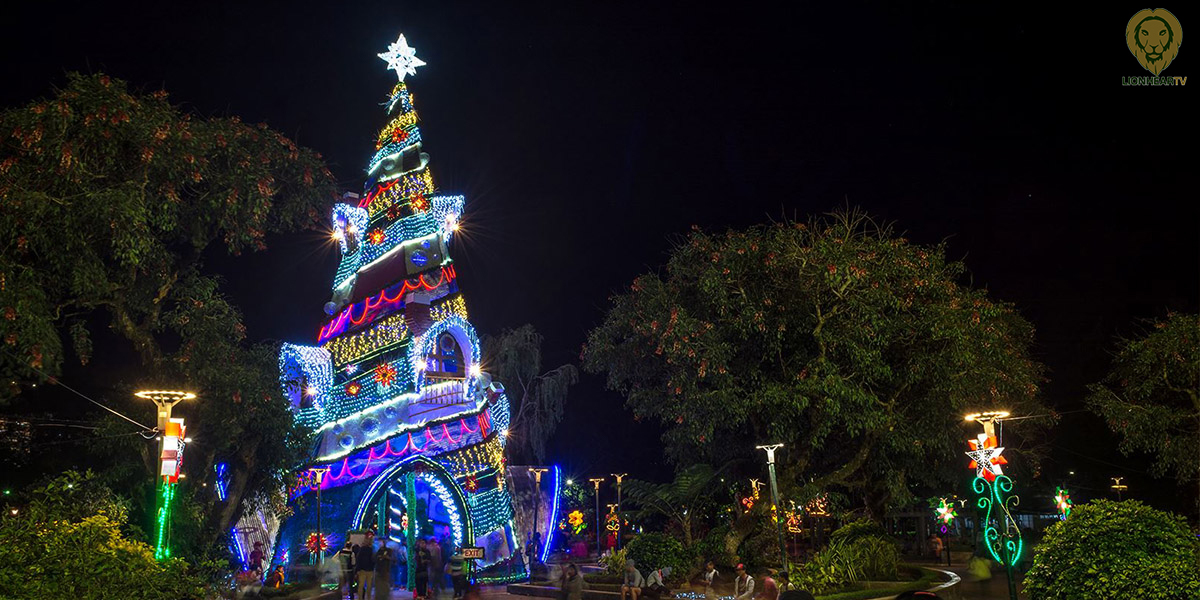 The City of Pines is a popular go-to for the holidays for incredible Christmas vibes. Besides its cool temperature and breathtaking scenery, travelers can enjoy holiday favourites including the famous tsokolate de batirol, and explore fun destinations like the Christmas Village known for its gigantic lanterns, lights, and even artificial snow!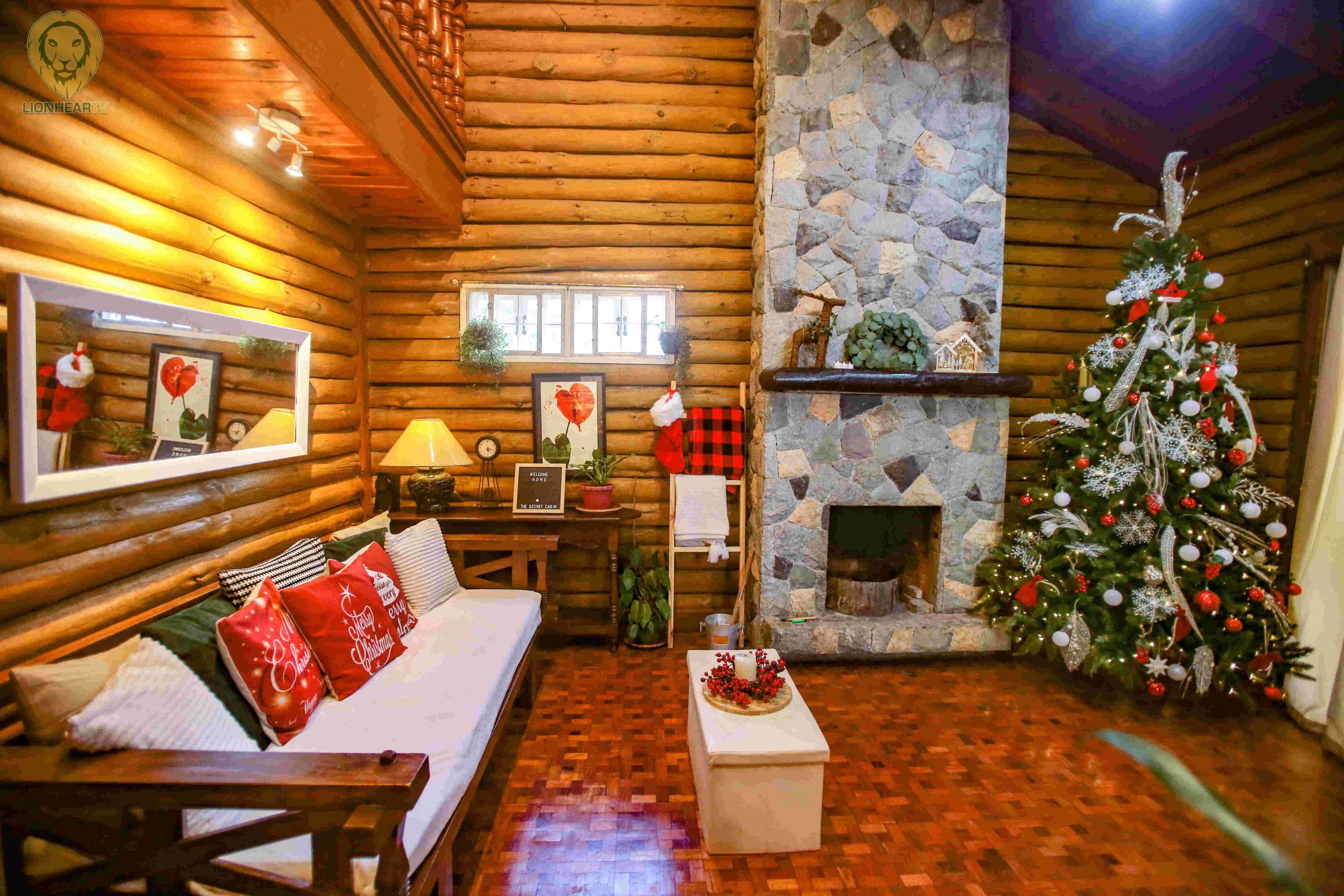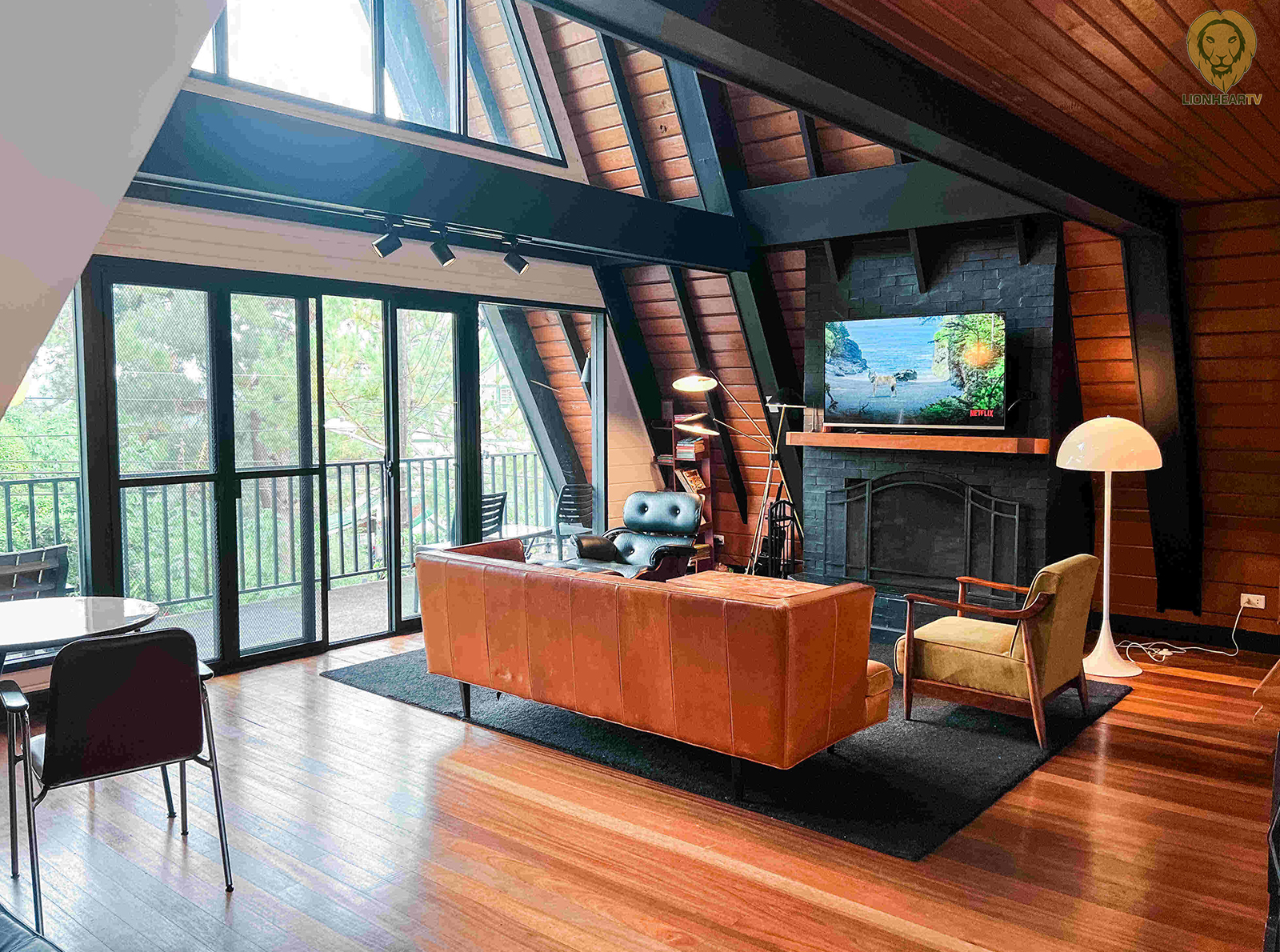 Complete your Baguio experience by booking a cosy cabin getaway, like this mid-century A-frame cabin that can comfortably sleep 8 guests and is located near favorite spots like Wright Park. For an additional Christmas spirit, what about this rustic cabin that comes adorned with Christmas decorations plus a working brick fireplace? Both cabins are also pet-friendly so your fur babies won't feel left out!
Watch the spectacular lights show in Ayala Triangle Gardens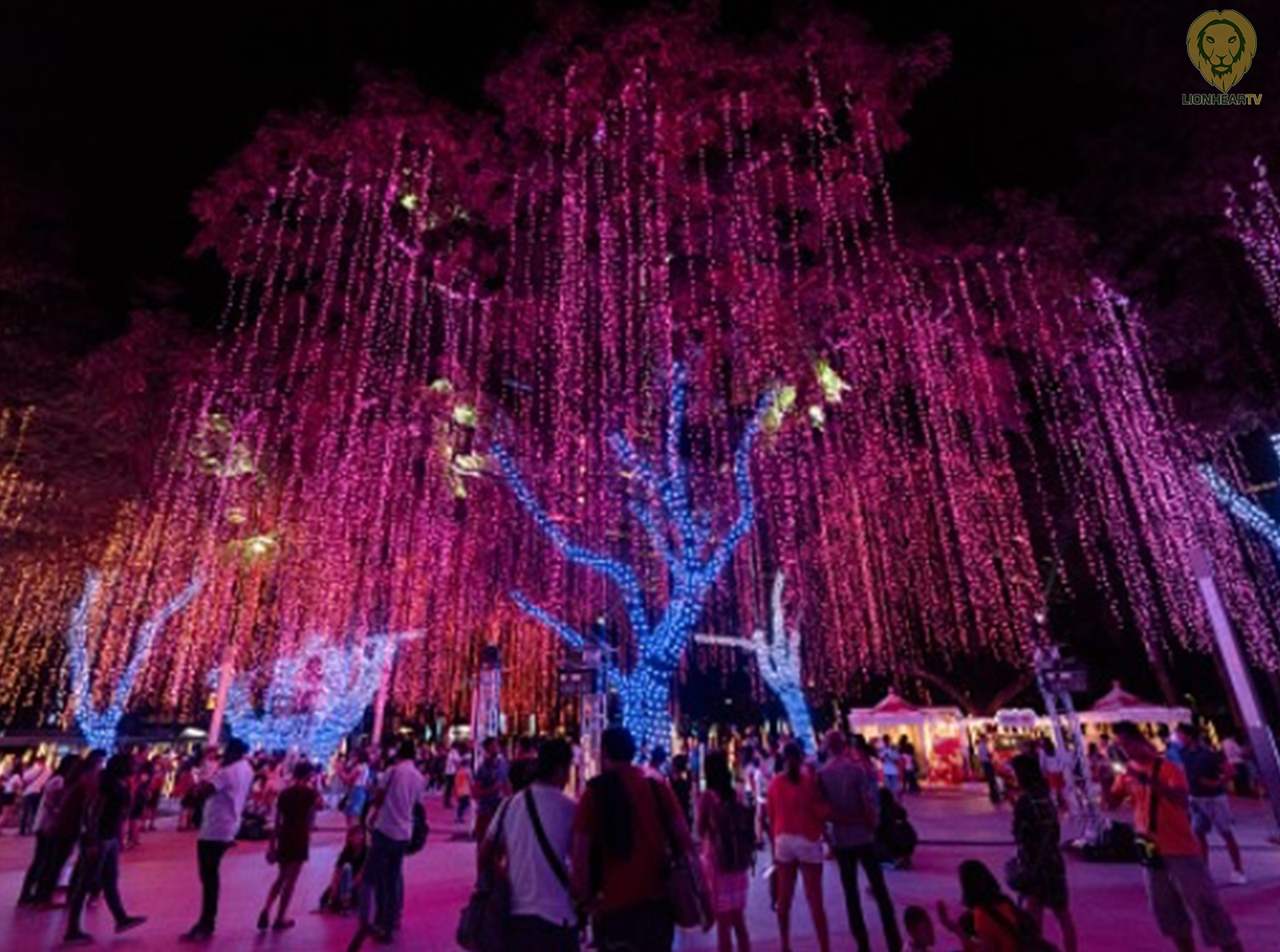 The Festival of Lights has been widely considered to be a contemporary Christmas tradition in Makati. Trees bedecked with lights twinkling in unison to holiday music — it's sure a magical sight. Now in its 14th year, the lights and sound display promises Filipinos a more thrilling and whimsical experience this year.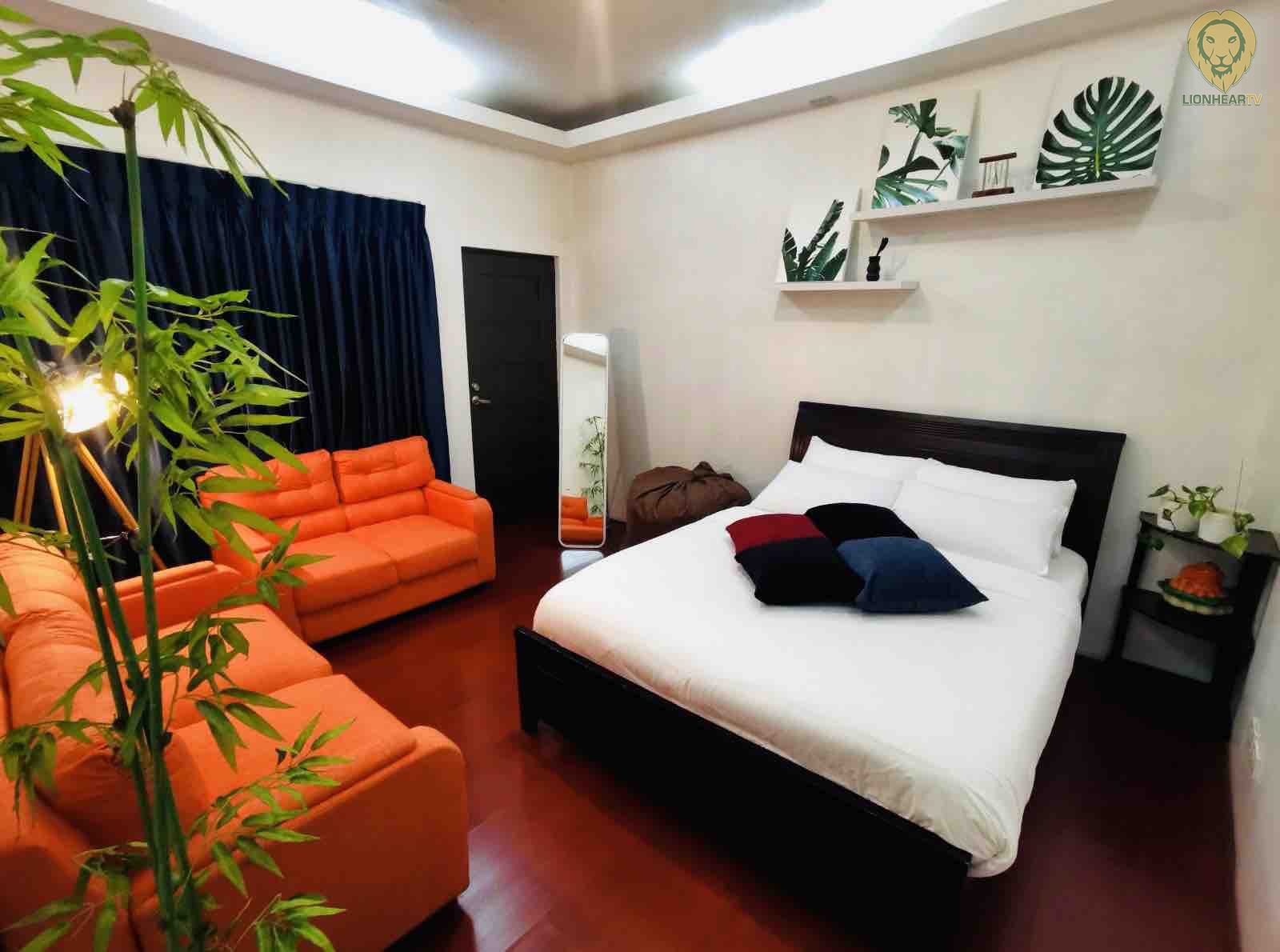 Skip the traffic and book these well-designed homes within the metro that are sure to be family favorites. This cozy three-bedroom family home in Taguig makes a perfect home away from home with its well-equipped living, dining, and kitchen areas. Another option is this luxury home in Makati complete with a fully furnished master suite, ensuite jacuzzi, and a cozy recliner to boot!
Discover more incredible homes for the holidays by downloading the Airbnb app or visiting https://www.airbnb.com/.
All stays referenced are intended purely to inspire and illustrate. Airbnb does not recommend or endorse specific stay or experience listings on the Airbnb platform.
Comments