After two years of not being part of the Metro Manila Film Festival, the Unkabogable Star Vice Ganda returns via the comedy flick Partners in Crime with Internet sensation Ivana Alawi in this year's edition of the said festival.
Both play the lead stars in a Cathy Garcia-Molina entry.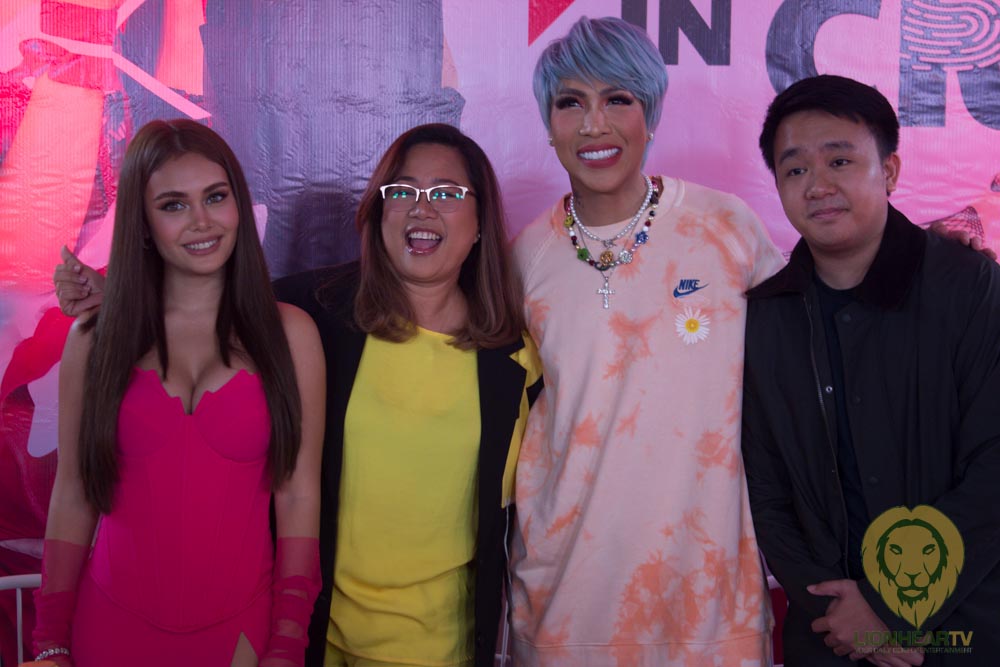 It's Showtime lead host is Jack Cayanan the host of the TV show, Happy Hour succumbed to having a hoarse voice. Thus, the Network had to intervene to save the show by getting a temporary replacement for him, which happened to be his former partner in providing entertainment to audiences who appreciated their banter. Enter Barbara Nicole Rose Albano assumed by Alawi.
The producer of the show portrayed by Candy Pangilinan came up with a challenge for the two stars to compete in getting an exclusive interview with the country's richest man, Don Bill Libme (which is a comic version of the phrase 'Don't Believe Me'), which was ably breathed into the seasoned character actor Rez Cortez.
To get access and eventually have an exclusive interview with their intended subject, Don Bill Libme, Jack and Rose opted to disguise themselves as a waiter and a waitress for the party the rich man is throwing.
The title of this entry is reminiscent of an American TV series (1984) with the same title where Lynda Carter (former Wonder Woman) and Loni Anderson as lead stars. The only difference is that both women were ex-wives of Raymond, who got murdered. Carole and Sydney set out to find the killer and eventually run the detective agency their ex-husband has left them. By that, the concept is nothing short of a recycled idea. Not original at all. There were some tweaking to adapt to the 'now' audience, and the quality was not as good as the previous comedy films of Vice Ganda. It was another story of rivalry like the one he did in The Mall, the Merrier (2019).
Among the usual formulaic antics, the standouts could be Candy Pangilinan and Via Antonio. Sometimes the support–Lassy Marquez, MC Muah, and Divine Tetay may come as funny, but most of the time–the banter seemed cringy.
Don Bill Libme's challenges thrown at Jack and Rose were two of the stuff that could be unnecessary. I suspect it was to extend the running hours of the story. Enchong Dee is gorgeous, but his character's actions could be more mysterious and not a giveaway.
If your trip is to have laughs whether it may be good or not-so-good, then go for it.
Vice Ganda and Cathy Garcia-Molina may not be a good fit for a comedy flick. Maybe not this project. It didn't just click.
Comments