According to Eric Refuerzo, Golden Home Realty Executive Vice President for Sales Operations, "We are pleased to launch our Erin, Lana, and Mira model house units at Highgrove in Periveo.
The launch of these model units marks an important milestone for us. We take pride in our premium leisure community project, and we are confident that this development will strengthen our position as a developer of choice in this area and consolidate our efforts to develop communities that address the growing needs of the market."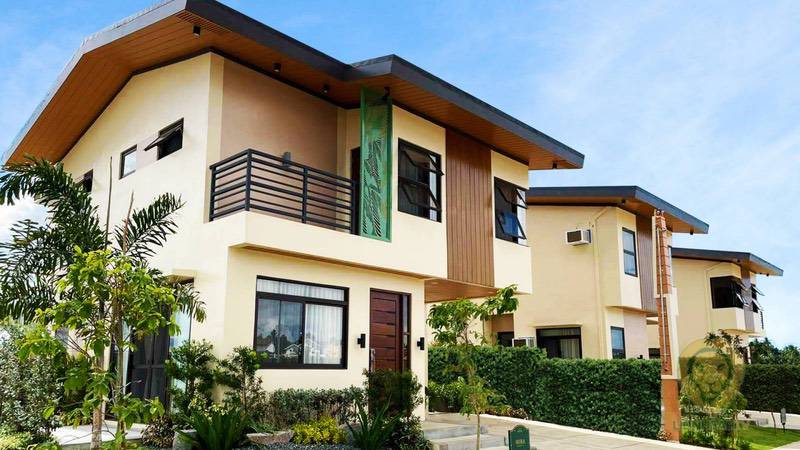 Highgrove at Periveo will be the first phase of this premium leisure community.
The three model house units for Golden Home Realty's Periveo project in Lipa City, Batangas were recently unveiled. Modern, contemporary residences with large living areas will be available in this 42-hectare development. The project is affiliated with HG-III Construction & Development Corp. Highgrove at Periveo will be the first phase of this premium leisure community.
Lana House Model provides modern elegance in a serene community.
You can savor the grandeur of a contemporary modern home tucked away in a peaceful area in Lipa, Batangas. The largest unit is Periveo's Mira House Model, which has 139.40 square meters of usable space. The fully finished package includes five bedrooms as well as separate maid's quarters. The main bedroom has a walk-in closet as well. Individuals who want to cook at home will appreciate the dedicated kitchen space on the bottom floor. The house has a porch, a garden area, and a two-car garage. The combination of steel, black, and wood elements gives the entire atmosphere of the house a premium appearance. Discover design inspiration with the Mira Model House's sleek and contemporary finish.
It promotes accessible quality time for families and friends.
The open-concept living space in the Lana House Model simplifies spending time with family and entertaining guests. There is plenty of space for a gathering or enjoyable activities such as a movie night with a gross floor area of 129.80 sqm. Visitors or family members can use a spacious bedroom on the ground floor. The property also has a two-car garage and metal cladding accents on the exterior. Learn about appealing minimalist design concepts by using the Lana model unit. The tidy and revitalizing appearance of this model home will inspire fans of white and wood-themed décor.
Periveo allows residents to experience the joys of home.
Periveo also offers a variety of modern contemporary homes and lots. The Erin apartment has painted walls and ceilings, complete bathroom fixtures, and tiled floors. The 114.98 sqm type unit has better natural ventilation and illumination thanks to the use of large windows.
It's a guaranteed premium living worth trying!
One of Periveo's features is its sizable resort-style leisure hub, a one-hectare amenities area. A wide variety of amenities are available to residents, many of which are intended to foster an active way of life and advance general health. Periveo is situated along Lipa-Ibaan Rd in Lipa, Batangas' south sector. The address is nestled away from the hustle and bustle of the city, offering tranquility. Similar to Tagaytay, the climate is often cool all year round. It is flanked by breathtaking vistas of Mount Malarayat and Mount Makulot.
Visit Periveo to see first-class living for yourself. The units of Lana, Mira, and Erin hold inspiration and ideas. Visit goldenhome.com.ph right away to make an appointment for your on-site visit and learn more.
Comments