January 22, 2023 marks the start of another Chinese Lunar New Year. Avid feng shui followers look forward to welcoming this day, which is the start of the Year of the Water Rabbit. The year ends February 9, 2024.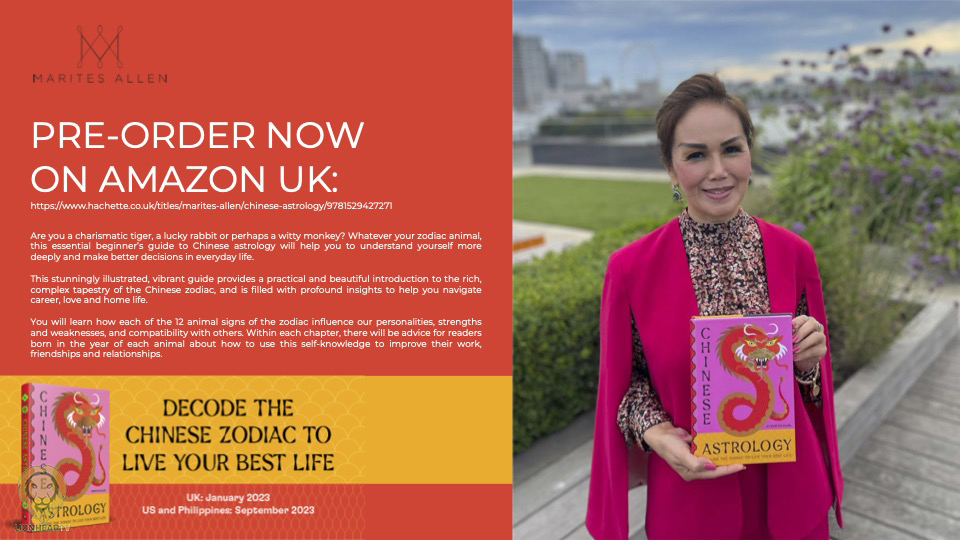 Chinese astrology sources say that the ruling animal sign of each year has qualities that may have important indications for what's in store for the entire year for different individuals, businesses, and even world affairs. The Rabbit is seen as a calm, gentle, quick and alert and this animal sign has become a symbol of peace, prosperity, and longevity in Chinese culture. Thus, 2023 is predicted to be a year of hope.
International feng shui master Marites Allen, who is set to hold her annual Feng Shui Updates on December 17 and 18, 2023 for her large following of feng shui aficionados from different countries has chosen to adopt the endearing qualities of the Rabbit for her event theme. Her annual event to usher in the new Chinese New Year is aptly themed "Hop, Skip, and Jump in the Year of the Water Rabbit 2023."
Ms. Allen says that every year, there are various positive or auspicious prospects for every animal sign in terms of career, business, health, and relationships. We all need to be aware of what these lucky indications are and make efforts to enhance our chances through proper feng shui interventions. Doing this could give us reasons to benefit from those positive energies and manifest success in many aspects of our lives. And that explains the HOP part of her theme. Event participants will have an insider view on how to harness the lucky energies of 2023.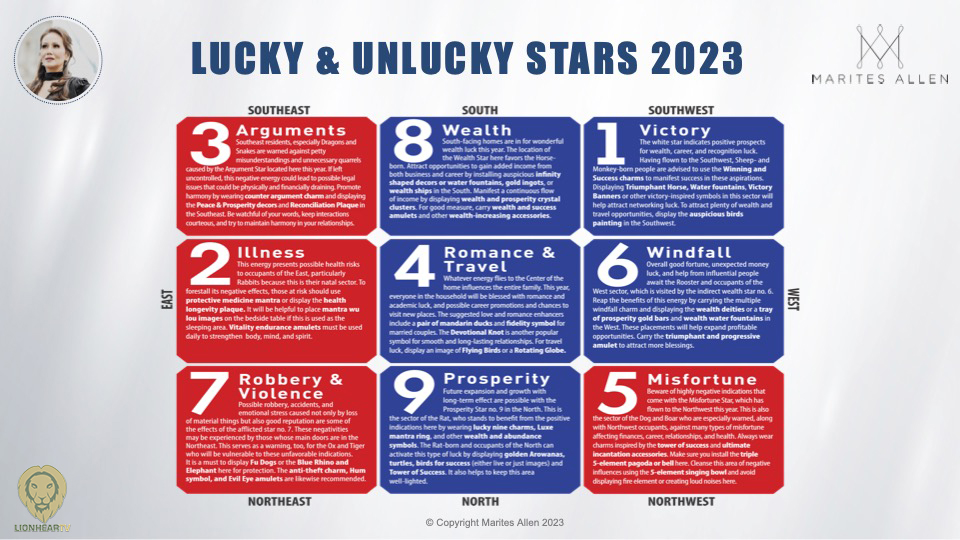 "However, for some animal signs, the year could pose challenges in different life aspects. The Rat, Tiger, and Rooster animal signs are known to conflict with the Rabbit; thus, they may face some difficulties next year," says Marites. People born in these conflict years, especially, should be aware of how to SKIP those challenges through various feng shui suggestions that will be discussed during the event.
And as an allusion to the JUMP aspect, Marites is expected to share new modalities to increase one's potential for success in 2023. The Monkey-born feng shui expert admits that 2022 was not meant to be a good year for her as her animal sign is in conflict with the ruling Tiger sign. As a proactive stance, she immersed herself in mindful and spiritual activities to counter her potentially bad luck. Some of these initiatives will be shared during the event.
"Wholistic is the way to go in 2023 and beyond. With the adverse effects of the pandemic years still hovering around us, we need to be able to manage ourselves and our surroundings. With this awareness, we hope to inspire participants to use those feng shui indications to their advantage. So that, whatever challenges there may be, there will be reasons to jump for joy in 2023," she concludes.
Tickets for the online event are still available via the Frigga websites at www.frigga.com.ph or www.frigga.co.uk. For further inquiries, please call 0920-9509390, or visit Marites Allen's Facebook page or her official website www.maritesallen.com.
Comments