GMA Network continues to dominate both news and entertainment programs in the country.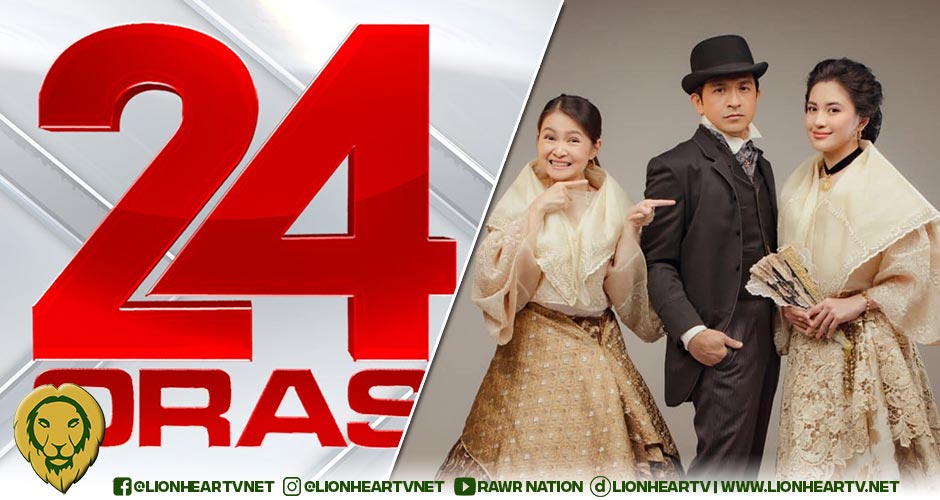 Based on the latest rating reports from the Nielsen NUTAM People Survey, '24 Oras' remains the overall number one program in the country, while 'Maria Clara at Ibarra' leads overall entertainment programs nationwide.
On Monday, January 16, '24 Oras' scored a 16.7 percent rating, followed by 'Maria Clara at Ibarra' with 14.2 percent.
On the following day, Tuesday, January 17, the Kapuso primetime newscast increased its ratings to 17.6 percent. This is the same as MCAI, which added 0.1 percent to its 14.3 percent rating.
On Wednesday, January 18, the two leading Kapuso programs headed in opposite directions. '24 Oras' moved down by 0.8 percent to 16.8 percent, while the primetime drama series MCAI gained 0.1 percent to 14.4 percent.
On Thursday, January 19, '24 Oras' continued its slide, slashing 0.4 percent to 16.4 percent, the same as MCAI, which dropped 0.8 percent to 13.4 percent.
'24 Oras' ended the week on Friday, January 20, in a downward trend, scoring 16.2 percent, 0.2 percent lower than its previous day's rating.
MCAI, on the other hand, reversed course, increasing by 0.1 percent to 13.5 percent ratings.
Comments