FedEx Express, a subsidiary of FedEx Corp. (NYSE: FDX) and one of the world's largest express transportation companies, collaborated with Zonta Club of Makati and Environs (Zonta) to empower young female scholars through a three-year educational program.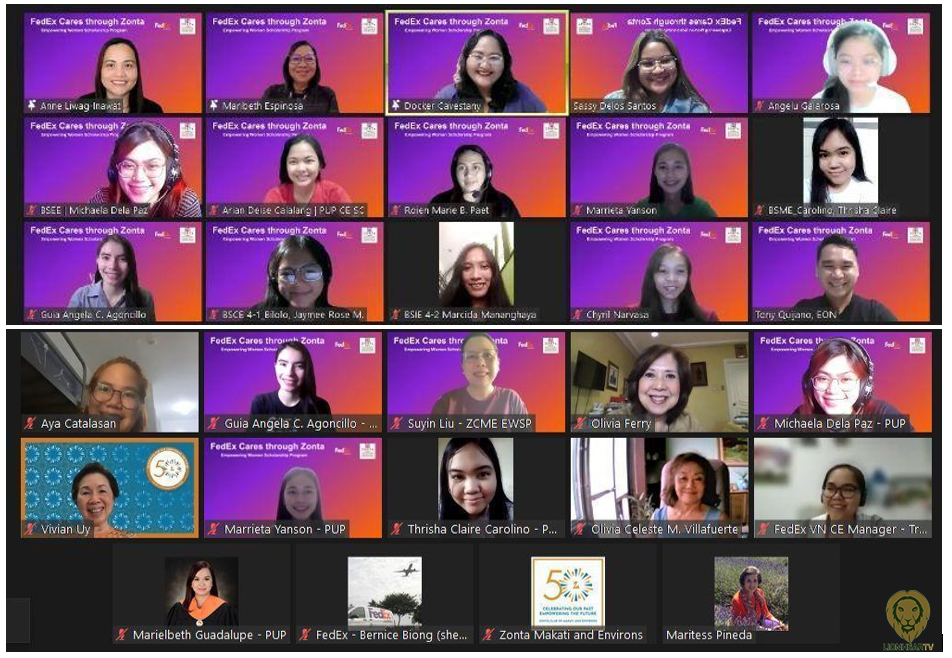 FedEx donated US$35,000 to Zonta's Empowering Women Scholarship Program (EWSP), which supports marginalized women enrolled in engineering and science courses. The grant will benefit graduating engineering scholars from Polytechnic University of the Philippines for three academic years. For the 2022 school year, 14 EWSP scholars have been granted financial support for transportation, food, school supplies, thesis research, and graduation fees.
Throughout the month-long virtual mentorship webinar series, FedEx conducted online learning sessions to help the scholars develop skills for the corporate world, including knowledge sharing on leadership and project management skills and delivering high-quality customer service.
"As part of our Diversity, Equity, and Inclusion commitment, we are focused on enabling and empowering every individual so they have equal opportunities to grow professionally and create a better future for themselves. This collaboration with Zonta Club demonstrates that commitment to delivering more possibilities to women through education," said Maribeth Espinosa, managing director of FedEx Express Philippines.
"Since 2009, Zonta Club of Makati has been committed to providing scholarships to young women from marginalized families. Through our collaboration with FedEx, we are optimistic that our scholarship program will reach new heights and empower more young women to achieve their dreams and become valuable, contributing members of our society," said Nicole Suyin Lee, EWSP head of Zonta Club of Makati and Environs.
To date, Zonta has helped a total of 163 young women in Engineering and Science courses.
This project is part of the FedEx Cares 50 by 50 campaign, which aims to positively impact 50 million people around the world by the company's 50th anniversary in 2023. Please visit https://fedexcares.com to learn more.
Comments