As we move forward from the events of 2022, let us welcome the Year of the Rabbit with some predictions for the year of 2023. The rabbit is known to be the harbinger of good luck and fortune, so there's plenty to look forward to this year!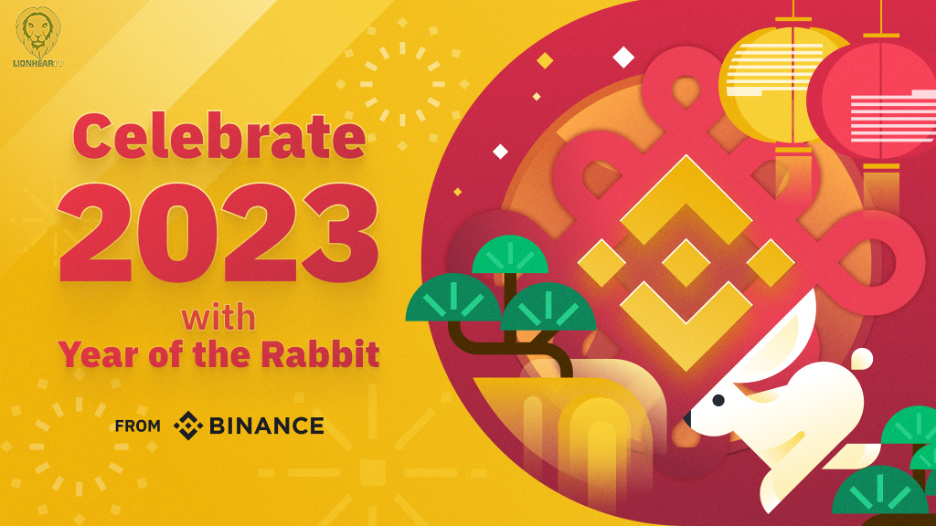 We hereby suggest that the RABBIT of 2023 are Regulatory Framework, Accessibility, Borderless, Binance, Innovation, and Transparency.
Regulatory Framework
Some folk tales say, those born in the Year of the Rabbit are known to display exceptional organizational and planning skills. This serves as a good reminder that as the crypto industry continues to grow and scale in 2023, it is essential for the industry as a whole to be proactive in planning and developing clear, transparent regulatory frameworks and standards.
In 2022, more countries have committed to building clear regulatory frameworks for the crypto industry as well as developing blueprints in anticipation of the industry's growth in the near future. This year, we can expect to see an increase in concerted efforts made by governmental bodies and regulators to establish crypto regulations and exchange rules.
Binance has been working with some global regulators to support the development of legal frameworks for regulating and growing digital asset businesses. For instance, Binance signed an MoU with the Securities and Exchange Regulator of Cambodia (SERC) in June and has also been working closely with the Ministry of Digital Development, Innovations and Aerospace industry of the Republic of Kazakhstan in that capacity.
Accessibility
Rabbit is a symbol of prosperity and vigor, making the Year of the Rabbit a lucky and opportunistic one for many people. As an industry, we strive to increase opportunities for crypto adoption by offering core infrastructure services that are accessible, convenient and easy-to-use.
However, accessibility can come in various forms. When it comes to the accessibility of education, Binance believes in the importance of increasing global crypto literacy and awareness as part of our user protection efforts. Across the globe, Binance has collaborated with institutions and governmental bodies to boost educational efforts. In the Philippines, Binance has partnered with Enderun Colleges to drive crypto and blockchain awareness in the education sector. On another front, Binance is also working together with the City of Busan in South Korea, providing them with educational materials as they develop their own blockchain ecosystem.
Borderless
Known for their agility and athleticism, rabbits are often associated with speed. Similarly, we have seen the crypto industry grow at an exponential rate in recent years. There is no doubt that this growth is facilitated by one of the key advantages of blockchain technology, borderless solutions. Building upon the borderless nature of blockchain solutions, new innovations and projects can continue to expand even more rapidly. As more countries continue to develop their crypto landscape in 2023, cross-border transactions will likely become increasingly widespread and seamless.
Binance
Individuals born with the zodiac sign of Rabbit are known to be courageous and determined. As an industry leader, Binance is determined to improve lives around the world by increasing the freedom of money. Binance's core infrastructure services and products continue to place us in a position to take bold strides in opening new doors for crypto, while maintaining our commitment to user protection in 2023. Along with initiatives and investments led by Binance Academy and Binance Labs, we are dedicated to increasing crypto awareness and adoption around the world.
Innovation
In 2023, the Year of the Rabbit also symbolizes the year of renewal. Ever since COVID-19 broke out, the world is not only moving back on track to stability, we are also experiencing new growth and renewal across the sectors. Which is why we need innovation now. Innovation is the backbone of technological and industrial evolution, especially in the space of blockchain technology and Web3. Moving forward, we can anticipate the emergence of new ideas and projects that will continue to boost efficiency and efficacy in the industry.
Transparency
While being known for their resilience, it is also no secret that rabbits can be conservative and cautious in their actions. 2022 was a year of many ups and downs. As an industry, we saw the importance of user fund transparency and trustlessness to sustain and encourage growth. Learning from these events, the industry has since taken a step in the right direction to cultivate user trust and security, with Binance joining in to release the first of our Proof of Reserves announcement. As we leap into a new year of fortune and prosperity in 2023, we should expect to see more transparency and honesty in the market.
Comments