On January 24, actress Lovi Poe preferred that she's the one to get hurt in a relationship.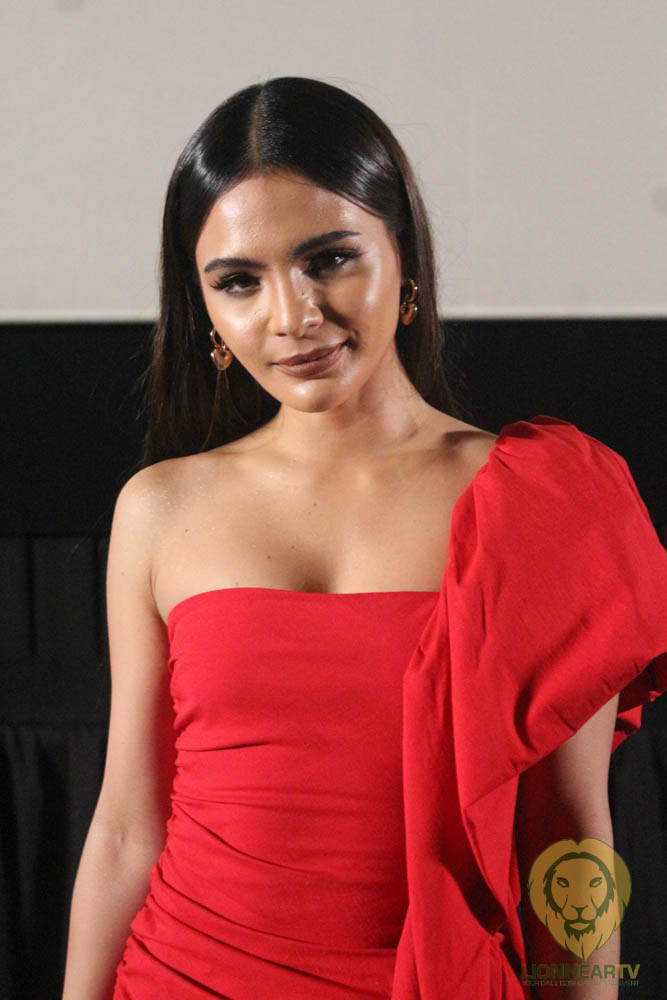 At the media conference for the BG Productions International film, Latay, Poe said she didn't want to carry the guilt of hurting a person in a relationship.
"Parang mas tatanggapin ko na ako na lang ang masaktan, kasi ayaw ko ever na– ayaw kong bitbit ko 'yun na nakasakit ako ng ibang tao. I'm probably selfish in that way na parang alam kong kapag titignan ko 'yung taong 'yun, kaya ko siyang tignan na wala akong ginawang masama."
She also shared her thoughts about people who take their relationships for granted.
"Not to this extent, pero sometimes kasi the ones we love, alam natin mahal ng tao– sometimes–let's be honest, maybe we're not doing it on purpose, but we take them for granted. Siguro, that's one way [that] I can see it na we hurt the ones we love."
As for people who are in an abusive relationship, Poe noted that there are some partners who aren't for each other.
"May mga tao talagang who aren't meant to be together. 'Yung parang hindi sila swak, di sila tugma, it's better to separate kung nagkakasakitan na."
As for her personal experience, she clarified that she hasn't experienced an abusive relationship.
"Wala, wala naman po, wala naman akong na-experience. Only here. Kaya masarap maging actor kasi may mga magagawa kang bagay na hindi mo naman gusto gawin in real life."
Poe stars in Latay, a BG Productions International Inc film, with Allen Dizon.
Joining them are a powerhouse cast with Serna, Soliman Cruz, Mariel de Leon, Adrian Cabido, Renerich Ocon, Tabs Sumulong, Adda Musni, Khey Dalit, Yana Alvaro, Rhea Usares, and Lucas Dizon.
Latay, directed by Ralston Jover, premieres in Gateway Cinema 1 on January 22, 2023. They will also have a theatrical release for the film in selected cinemas nationwide, starting February 8.
Comments