It took a while before coming up with a Top 16 forecast for the upcoming 71st Miss Universe coronation night on January 14.
Among the 84 candidates for the 2022 Miss Universe, there are too many of them who could likely bring home the Force for Good crown created by Mouawad.
Speculations on the continental selection for this year's competition don't apply anymore to make up the first cut of semi-finalists. Thus all contestants have an equal opportunity to vie for the most prestigious title.
The choices made are of one African, four South Americans, three Central Americans, a Northern American, two Southeast Asians, a Northern European, two Western Europeans, and two Southern Europeans or from the Mediterranean.
In alphabetical order, the first on the list is:
Colombia's María Fernanda Aristizabál.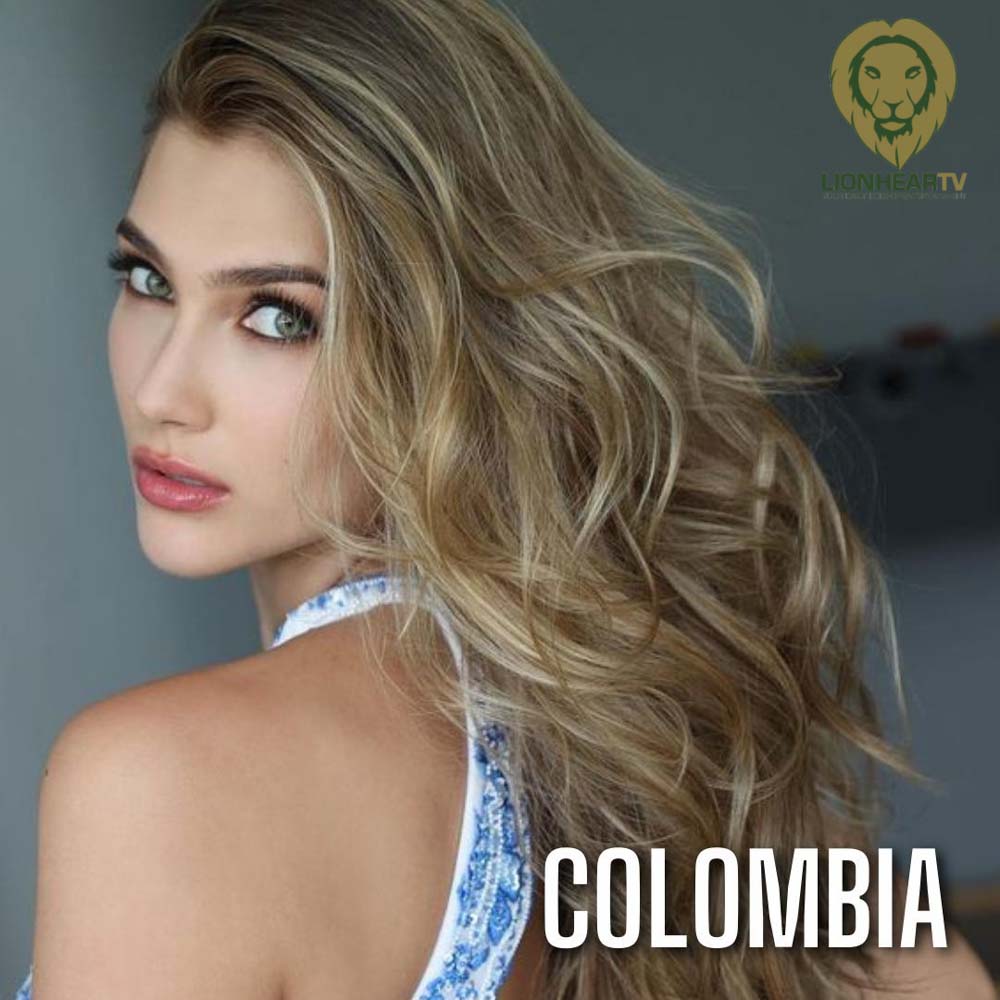 The 24-year-old motivational speaker-model-influencer has a degree in media and journalism. 
In her campaign #MakeEveryMomentWorthIt, she shares her philosophy of life via supporting vulnerable communities in Colombia. She wishes to use her Miss Universe platform to give visibility and awareness to water scarcity through her campaign #SOSWATER.
Curacao.'s Gabriëla Dos Santos.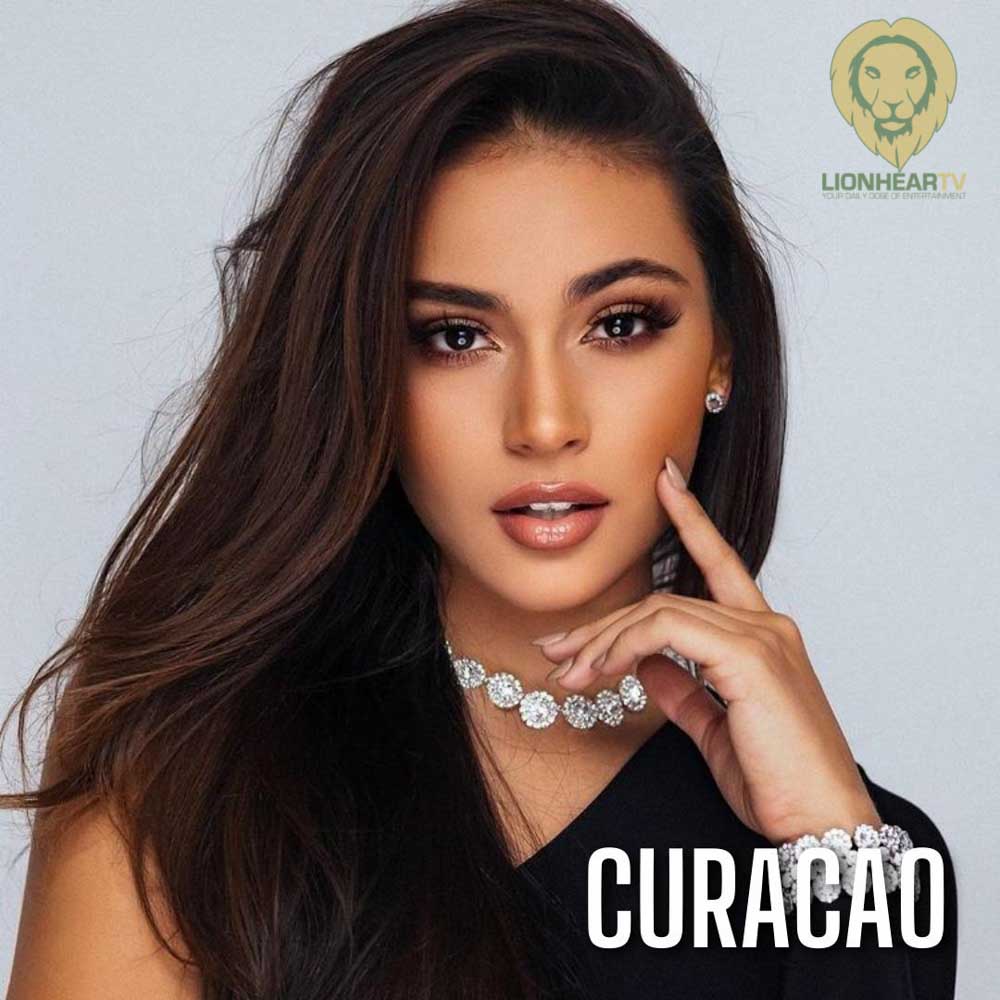 She is a 20-year-old certified life coach who speaks four languages; English, Spanish, Dutch, and Papiamentu. In 2019, she founded Light4change, an organization whose aim is to enable young people to find purpose in adversity and embrace who they are with full authenticity. 
She seeks to be the voice of her generation. Her goal is to be an example of a multifaceted woman who fights for equality, embraces challenges, and is fearless in the pursuit of her goals and dreams. 
Dominican Republic's Andreína Martínez.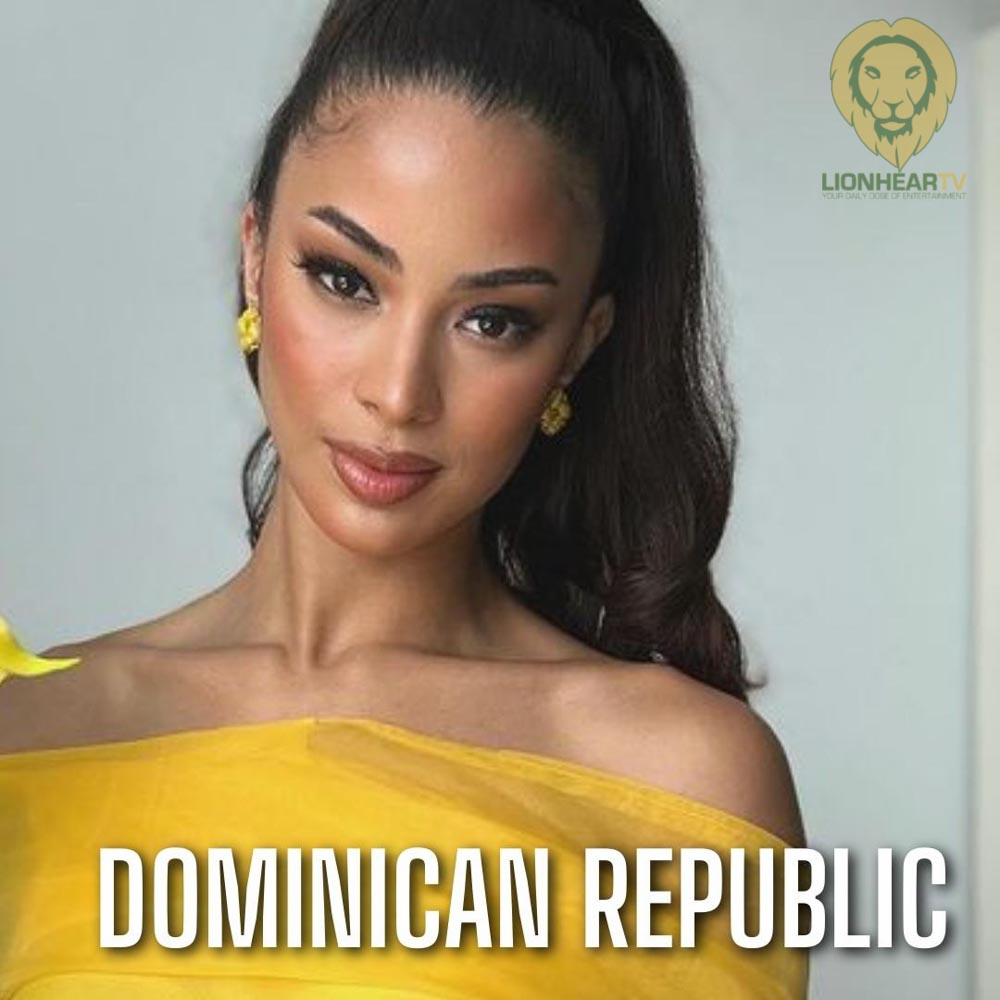 The 25-year-old Martínez is the winner of Google's Pay it Forward Award for her dedication to her community and earned a BA in Psychology from the City College of New York. She earned a coveted spot as a Capitol Hill Intern in Washington DC as she worked at Senator Kristen Gillibrand's office before graduating Magna Cum Laude. She then discovered her passion for female rights preservation and has become an advocate for public policy that advances women.
Her ultimate goal is to become the first female ambassador of the Dominican Republic to the United Nations.
Finland's Petra Hämäläinen.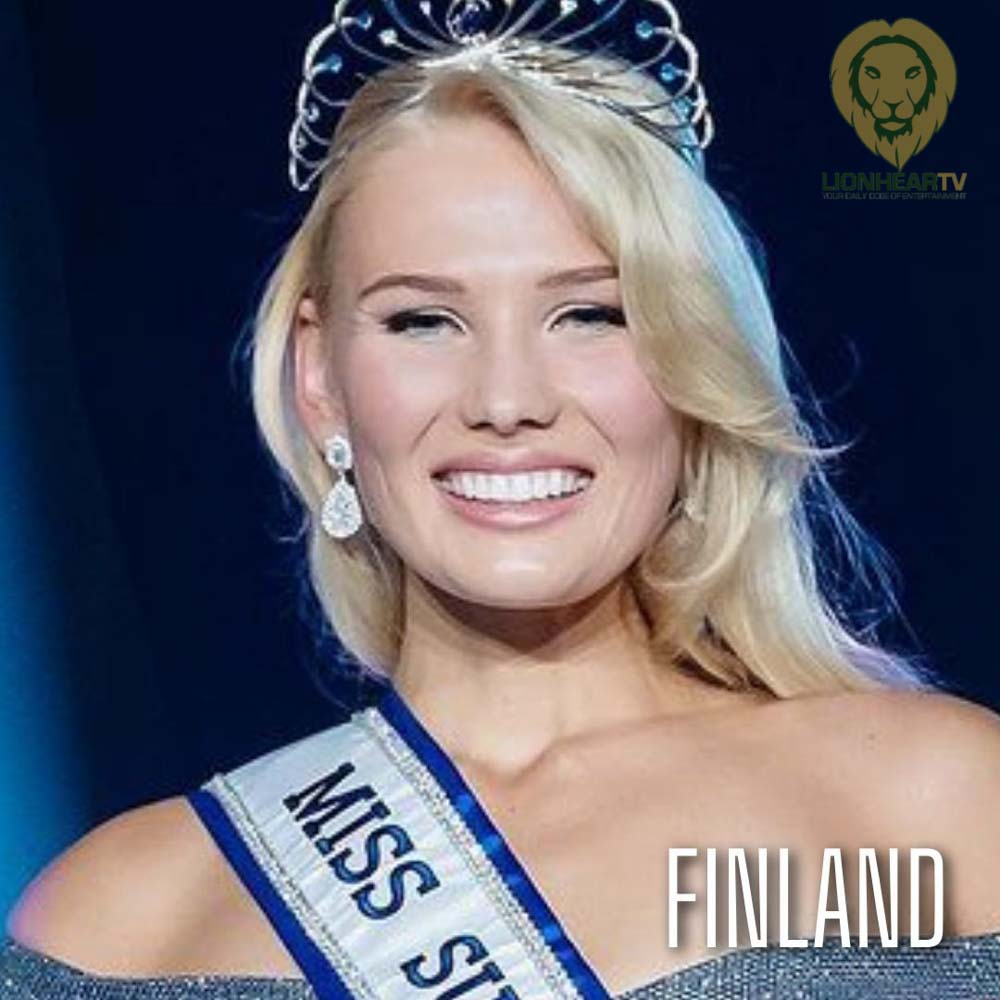 She took on the modeling world at only 16 years of age. She was found at a local supermarket by a famous Finnish designer Jukka Rintala. Since then, Petra has worked as an international model in Italy, Sweden, and Australia.
26-year-old Hämäläinen is raising money and awareness for the hometown-based nonprofit organization HaTTury which is working to offer an equal chance for children from low-income families to have at least one hobby.
Germany's Soraya Kohlmann.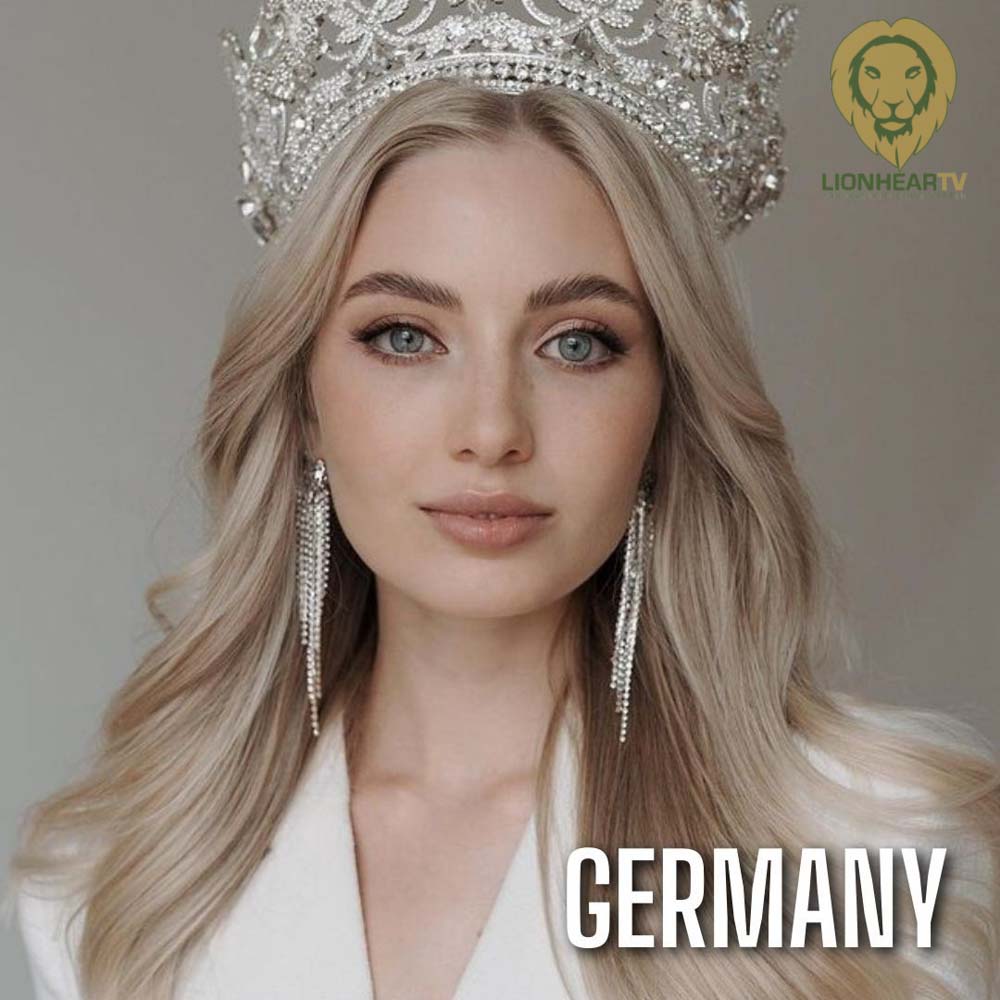 She is a 24-year-old business owner, Pilates trainer, and model.
She believes that having a positive mindset and a grateful heart are the keys to having a fulfilled, successful, and happy life.
Italy's Virginia Stablum.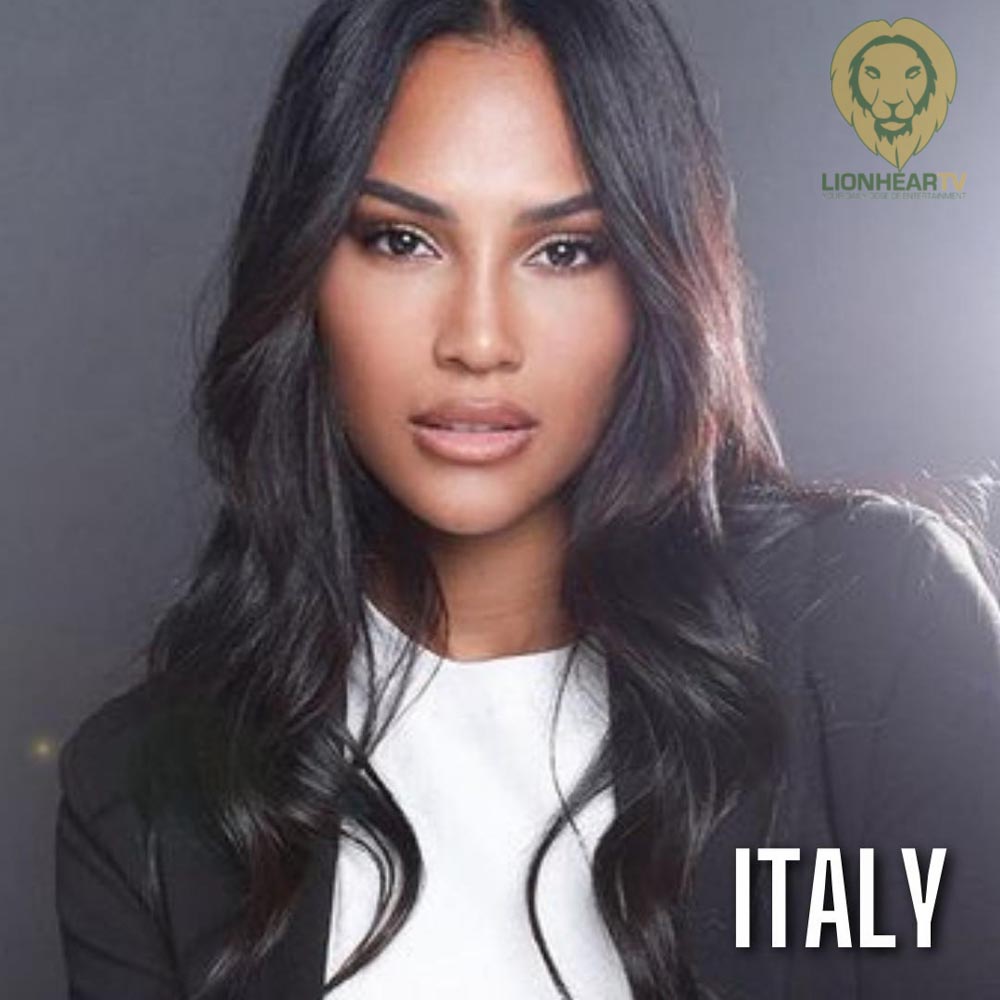 The 24-year-old Stablum is a full-time influencer and international model. She worked with some of the most prestigious agencies in the United States and Europe, like Elite Miami in Miami, Fashion Model in Milano, and MGM in Hamburg.
She has worked with some of the best beauty brands, including Dior Beauty, Shiseido, L'Oreal, and Maybelline, but she uses her social media platforms for a purpose.
Every year, she collaborates with brands that support women in causes such as violence, breast cancer awareness and prevention, and financial independence. She values these causes highly.
Jamaica's Toshami Calvin.
26-year-old Calvin migrated to the USA while pursuing her secondary education, ultimately earning her undergraduate degree in Health Sciences at the University of Central Florida.
Currently, she's a registered behavioral technician and therapy provider for children on the autism spectrum. She became devoted to helping children when her cousin was diagnosed with cerebral palsy and was determined to assist her. Also, she is an advocate for greater autism awareness in Jamaica and works with the nonprofit Jamaica Autism Support Association.
Mexico's Irma Cristina Miranda Valenzuela.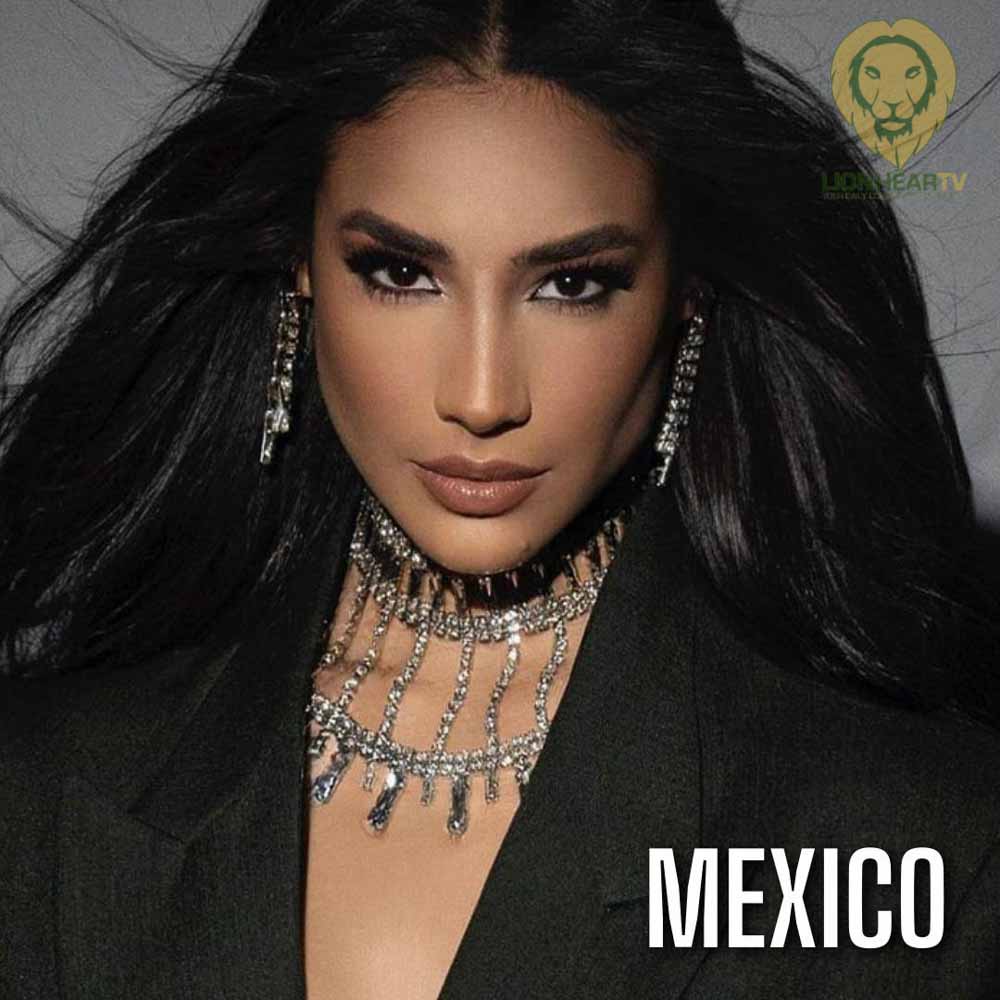 The 26-year-old Valenzuela works with a nonprofit called La Comuna and collaborates with the National Institute of Migration in Mexico. She wants to create consciousness around humanity, empathy, and respect for others, wherein human rights must be upheld regardless of religion, nationality, race, or economic status.
She loves traveling as she sees it as an opportunity to improve herself and learn about other cultures.
Netherlands' Ona Moody.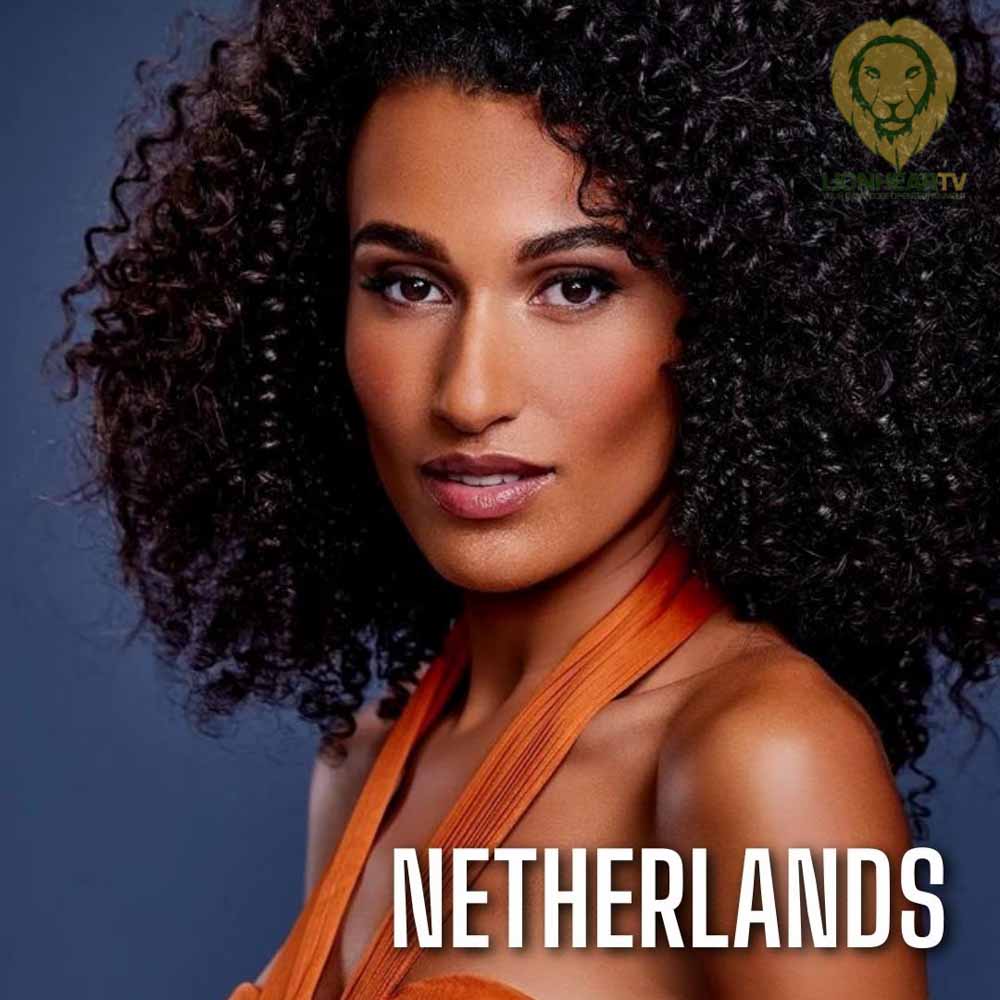 At 25, she holds a Dancing and Dance Teaching degree from the Lucia Marthas Institute for Performing Arts and has a maternity nurse certificate.
She is an advocate for Hulphond Netherlands and the Make-A-Wish organization. She teaches dance to underprivileged kids and wants to continue sharing her important polycystic ovary syndrome story and help educate and bring together other women.
Peru's Alessia Rovegno.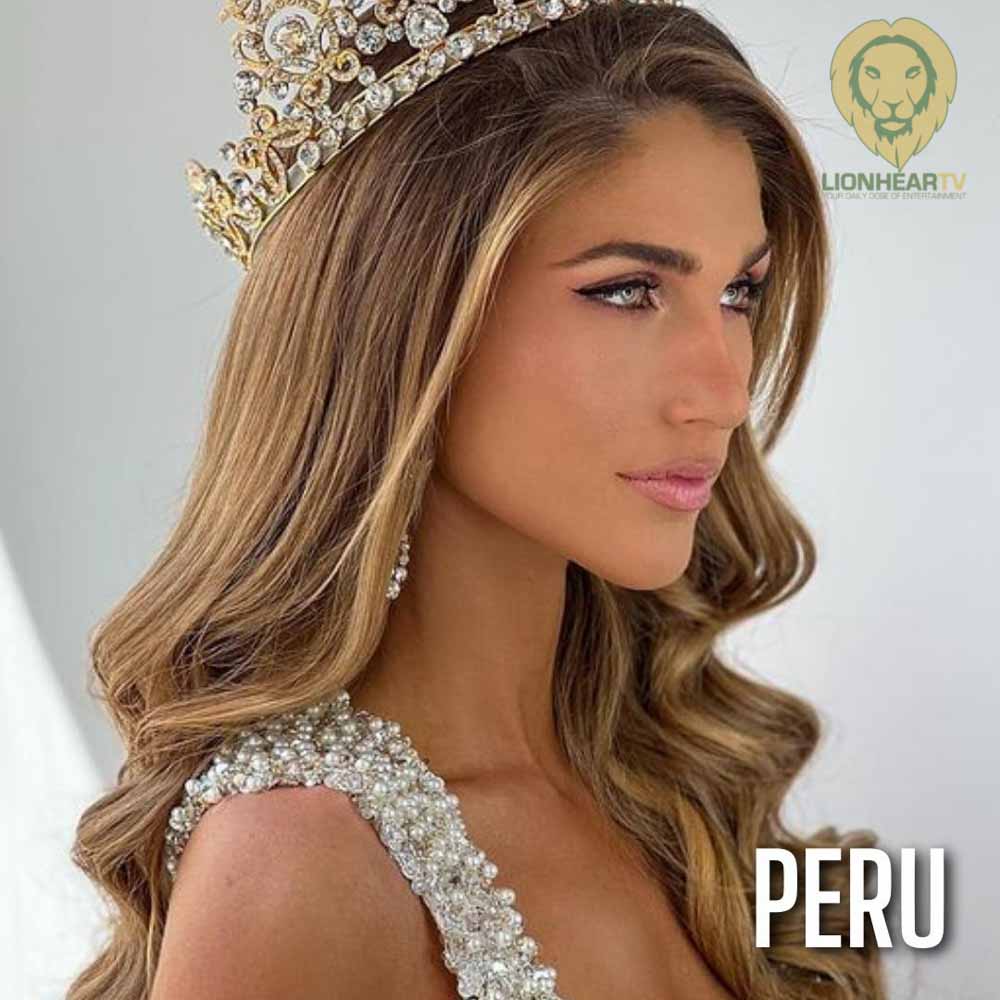 The 24-year-old Rovegno believes that early childhood education is the ultimate key to a better world, she even originally dreamed of opening a school. She is part of many nonprofit organizations including Bridges, Help Perú, and Estee Lauder's Breast Cancer Campaign.
She has made it her mission to lead by example and to inspire and uplift others to conquer their doubts.
Philippines' Celeste Cortesi.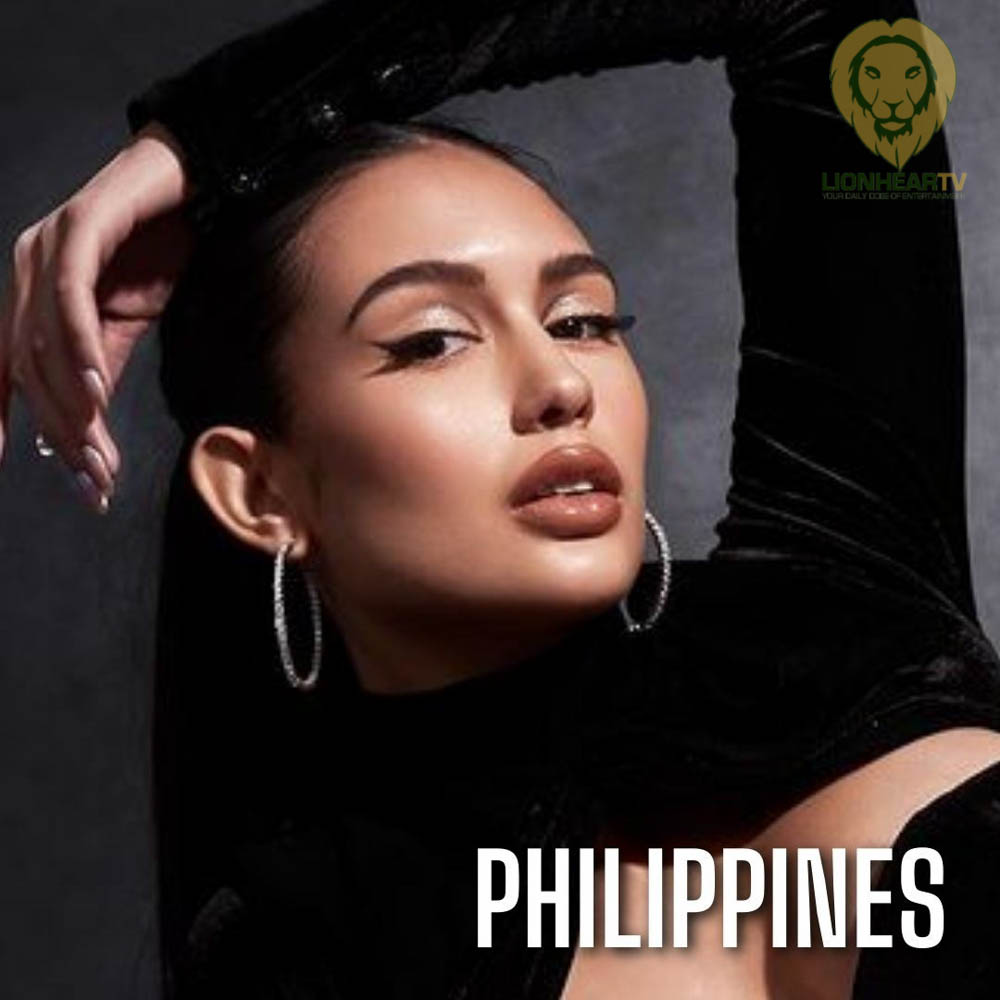 The 25-year-old Cortesi embarked on a transformational journey of self-discovery that led to more than just discovering her roots, it gained her the love of an entire nation and a purpose beyond herself. Cortesi works with Save the Children Philippines focused especially on curbing hunger and the malnutrition crisis.
She also supports MindNation, a mental health, and well-being organization, that provides talks, training, and therapy to those that need it.
South Africa's Ndavi Nokeri.
At 23, Nokeri is passionate about advocating for equal educational opportunities for all and is devoting her reign to increasing this awareness.
Before earning her title she had already partnered with various organizations to work towards lessening the educational inequality in South Africa through increasing computer literacy in undeveloped schools. As Miss Universe South Africa, she will continue this work with a campaign called Ed-Unite.
Spain's Alicia Faubel.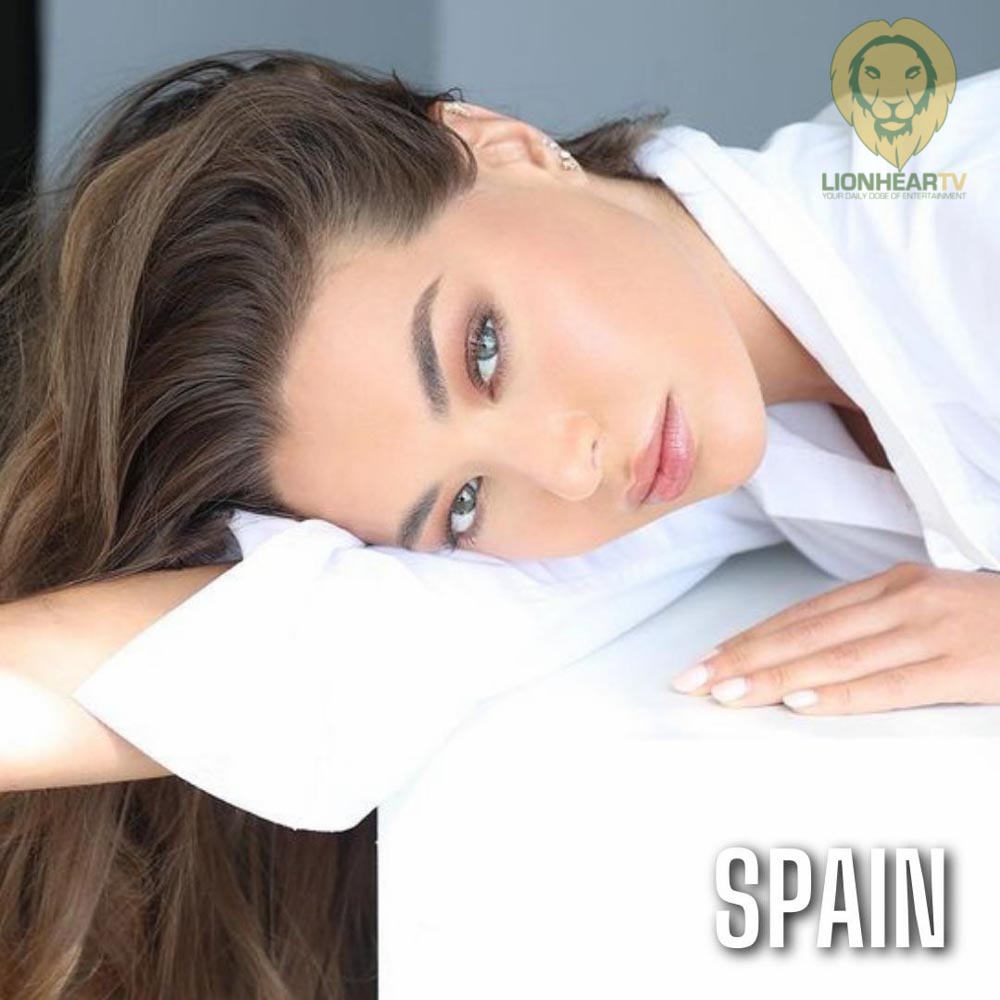 At 26, Faubel supports the raising of awareness about eating disorders in Spain and worldwide. Motivated by her own experiences with an eating disorder, body dysmorphia, and bullying, she is currently working with different organizations in Spain to elevate and amplify the voices of women suffering from various eating disorders.
Faubel speaks fluent English, Spanish, Valenciano, and is proficient in Tagalog. She is currently studying to become a psychology assistant with expertise in eating disorders. Soon, Faubel aspires to open her chain of superfood restaurants in Spain to promote, uplift, and normalize healthy eating habits.
Thailand's Anna Sueangam-iam.
She was born and raised in a slum in Bangkok with her father. To protect her from an unsafe environment, her family sent her to a temple where she grew up among Buddhist nuns.
Having overcome this challenge, the 24-year-old Sueangam-iam would like to represent all the children from less privileged backgrounds and amplify their voices. She has conducted the "Do it, Earn it" campaign, supports the project No Mixed Waste, participates in a Saturday school project, and works with Smile Train Thailand.
USA's R'Bonney Gabriel.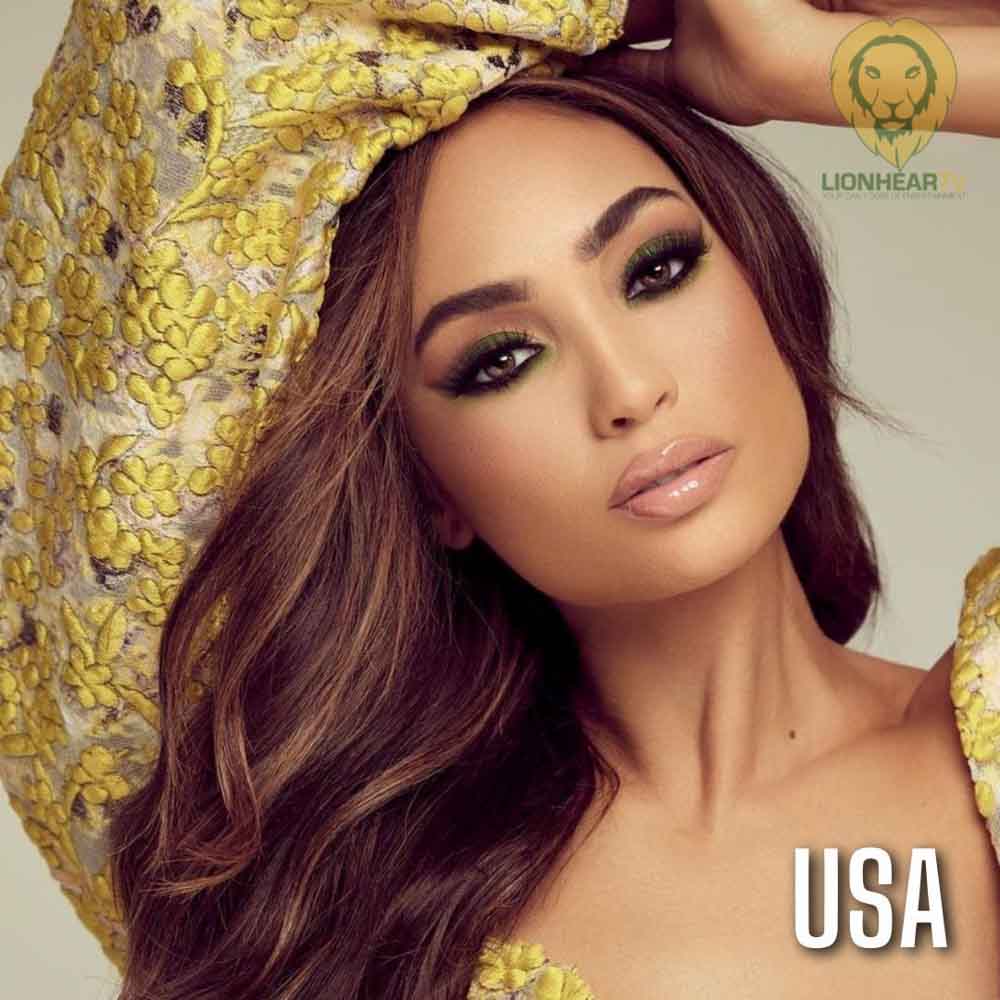 The 28-year-old Miss USA is an eco-friendly fashion designer, model, and sewing instructor with an excitement for life. She earned a Bachelor's degree in Fashion Design with a Minor in Fibers in 2018 from the University of North Texas. She is currently the CEO of her sustainable clothing line, R'Bonney Nola.
R'Bonney is the lead sewing instructor at Magpies & Peacocks, a Houston-based non-profit design house that is dedicated to using "Fashion As A Force For Good" through sustainability and community impact. As "Gucci Changemakers" recipients, they were honored for their work of diverting unwanted textiles and fabrics from landfills and turning them into fashion collections. Within the "MAKR" program, she teaches sewing classes to women that have survived human trafficking and domestic violence.
Venezuela's Amanda Dudamel.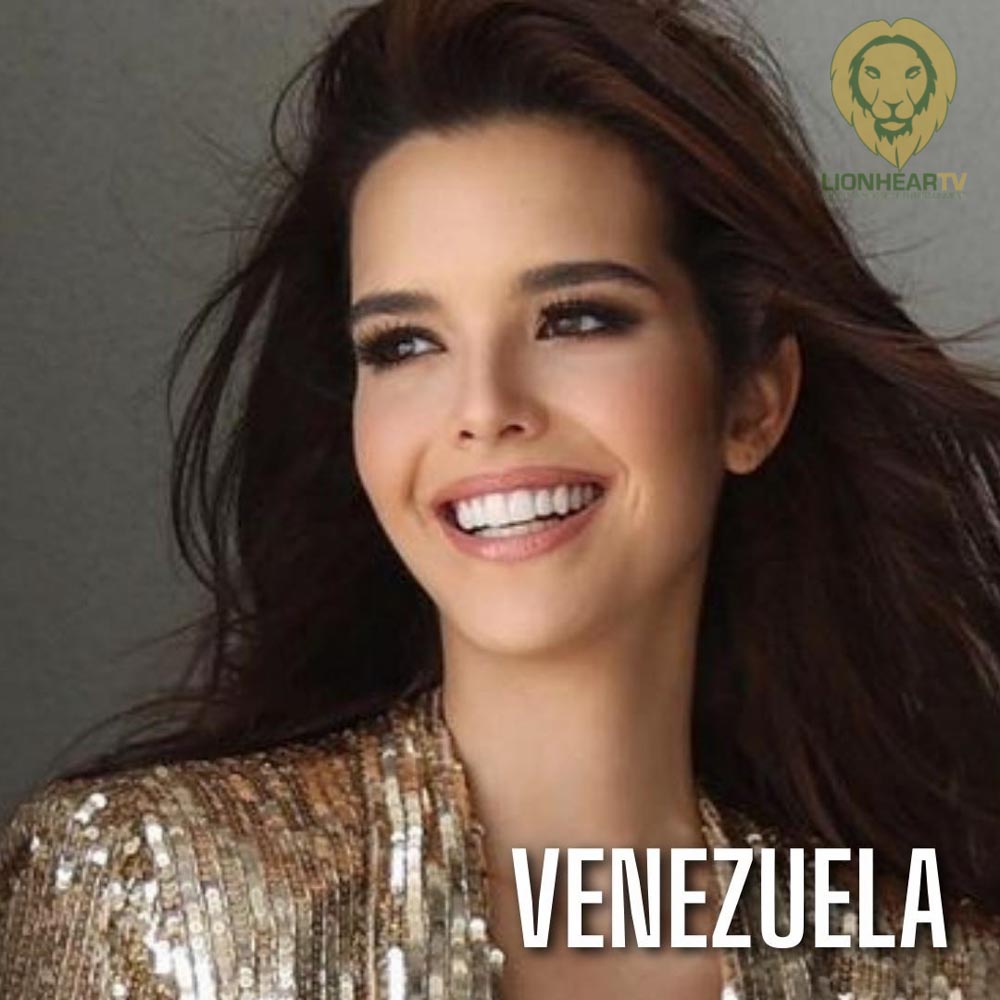 She is a 23-year-old successful fashion designer who received her degree from Rome's European Institute of Design and also specialized in fashion sustainability at the London College of Fashion.
Her work focuses on creating an impact for women's right to work and as Miss Universe Venezuela, her workshop "Press Play on Success" has brought communities together through job creation and imaginative education. Her project Voices Across the Universe has opened a dialogue with her fellow Miss Universe sisters making it a great success among contestants and fans alike.
There were some candidates that were also initially included in the list but had to drop representatives from Angola, Bolivia, Cambodia, Chile, Ghana, India, Poland, Puerto Rico, and Vietnam.
Apart from possessing beauty, having brains is also a plus. Over the years, the ability to articulate oneself and show the universe their purpose through their respective advocacies play a vital factor in getting a shot at winning the title.
The new Miss Universe owner Anne Jakrajutatip is said to be looking for a Queen who can become a transformational leader.
Transformational leadership is a leadership style that can inspire positive changes in those who follow. Such leaders are generally energetic, enthusiastic, and passionate. Not only are these leaders concerned and involved in the process, but they are focused on helping each group member to succeed.
The Miss Universe 2022 coronation night will be on January 14 and will be live from New Orleans, Louisiana, USA.
Comments