Kapuso newscast 24 Oras and the historical-fantasy series Maria Clara at Ibarra (MCAI) remained unshaken in their leaderboard standings despite the debuts of new TV programs.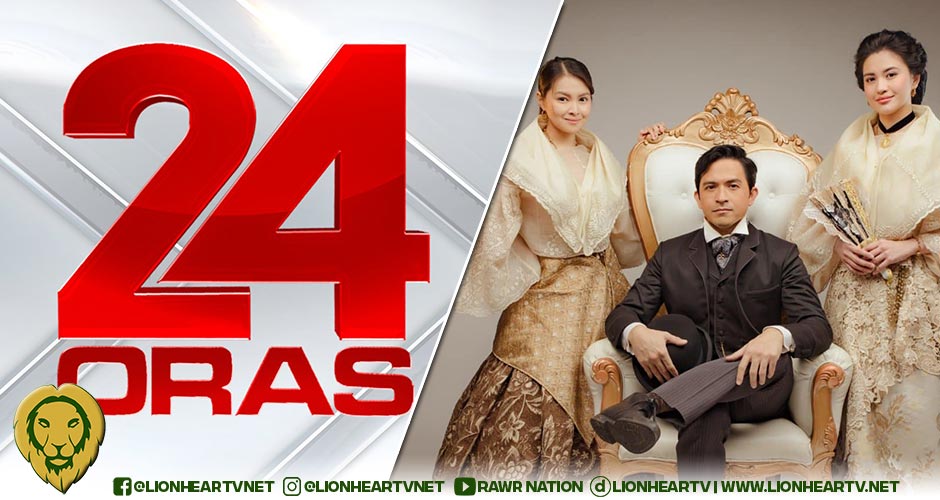 Based on the latest rating reports from the Nielsen NUTAM People Survey, 24 Oras continues to be the leader in news programs and the overall number-one TV program in the country.
On Monday, January 23, 24 Oras registered a rating of 18.4 percent, followed by 17.3 percent on Tuesday, January 24.
On Wednesday, January 25, the Kapuso flagship primetime newscast further eroded by 0.1 percent to 17.2 percent but was able to bounce back on Thursday, January 26, with a 0.5 percent boost to 17.7 percent rating.
Meanwhile, Kapuso primetime drama MCAI also maintained its lead among entertainment programs and its number 2 position in the overall rating chart.
On Monday, January 23, MCAI scored a rating of 13.8 percent. On the following day, Tuesday, January 24, the series moved up by 0.4 percent to 14.2 percent.
However, it fell by 0.7 percent in the succeeding days, on Wednesday, January 25, and Thursday, January 24, to 13.5 percent.
Comments