If you think you've seen it all, think again. It's the year 2023 and it's hardly ever surprising when new tech arises, but GoTyme Bank went all out for their "Rewards Boosted" launch event held at Palacio de Memoria in Paranaque on February 9, 2023. Let's just say they went big—which is the right word to describe GoTyme Bank's exciting partnership with Cebu Pacific and Go Rewards.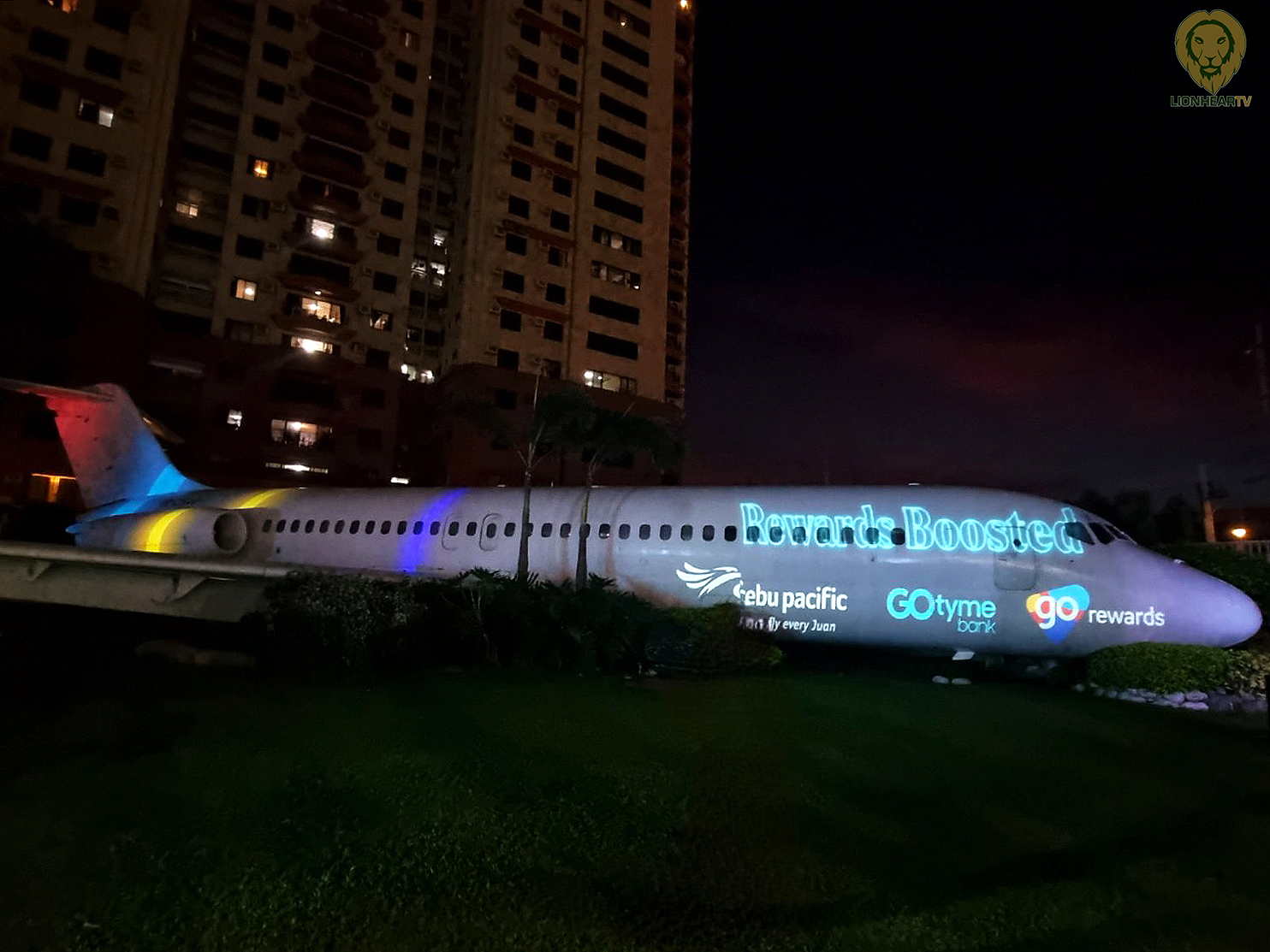 GoTyme Bank used an experimental technology called 3D mapping video, which maps video footage onto surfaces like buildings, runways, water, and airplanes, turning them into astonishing displays. For this launch, they used an actual airplane! The result: 80 seconds of pure entertainment—a showstopping display like we've never seen before!
Here's what some of the guests have to say about the stunning display. "I was in awe seeing the 3D mapping technology done in a plane. As it was creative and well-thought, this signifies where we are headed—more innovations ahead. With GoTyme, Cebu Pacific, and Go Rewards making travel more accessible and fun, especially coming after the 2-year pause because of the pandemic, I am excited to experience the world again," shared Mela Habijan, Miss Trans Global 2020.
Video creator Miss Nate shared, "Definitely something I haven't seen before! We've seen the plane at Palacio before but this totally caught us off guard. Such a fun and refreshing way to spice up the atmosphere of the place and the event. I look forward to seeing more of it."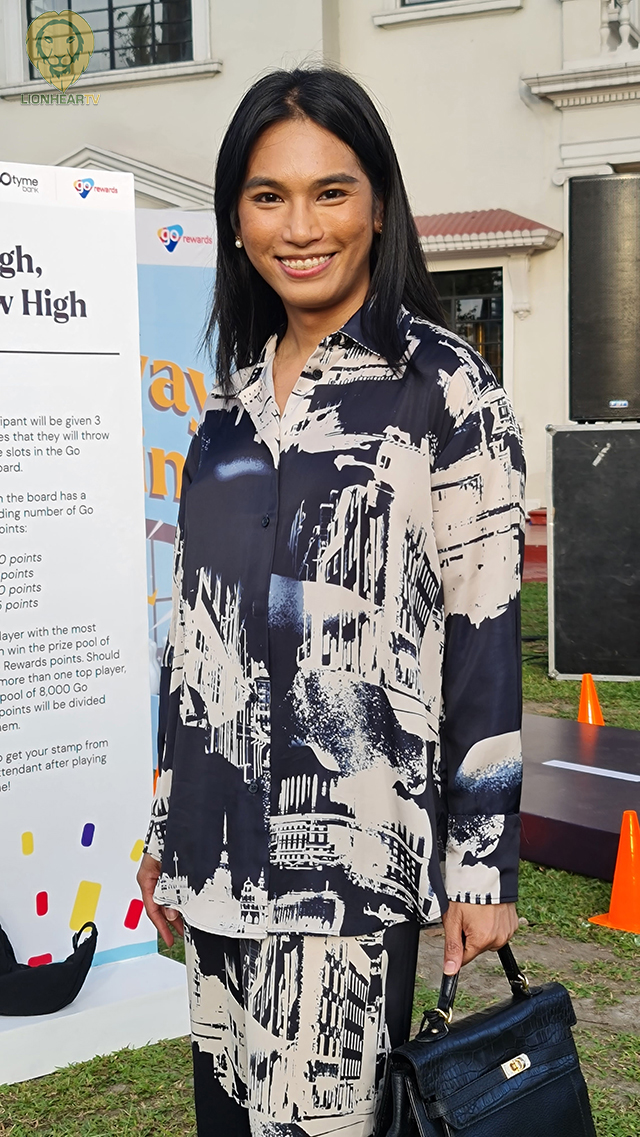 Feast your eyes on GoTyme Bank's jaw-dropping 3D Mapping video launch:
https://fb.watch/iBTa2efioq/
Rewards Boosted with GoTyme Bank, Go Rewards, and Cebu Pacific
So what does GoTyme Bank's, Go Rewards', and Cebu Pacific's team-up mean for you? Go Rewards members earn points each time they book Cebu Pacific flights—but when you use your GoTyme Bank Visa Debit Card or Virtual Card to book your flight, you get to earn even more Go Rewards points which you can use to book future flights. If you stack enough points, you can actually book flights for free and even purchase flight add-ons. Talk about a rewards boost!
Now, a flight booked with Cebu Pacific and GoTyme Bank means more travels, more rewards, and more bang for your buck. But most importantly, you get to experience a rich and colorful life by exploring different cultures, provinces, and countries.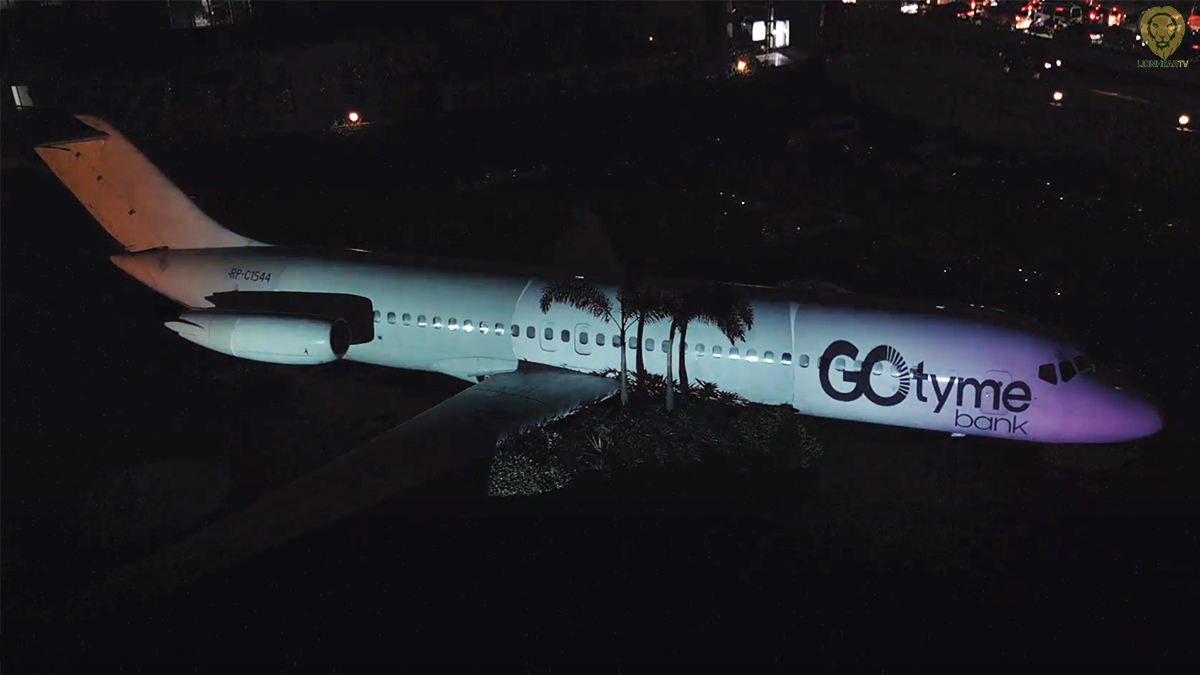 Boost your rewards for a rewarding travel experience each time you fly
This new rewards program is a permanent feature and not just a promo so every Juan has all the time in the world to take advantage of this boosted rewards system from GoTyme Bank. In case you don't have a GoTyme Bank account or a Go Rewards account yet, take this as a sign to open one so you don't miss out on this rewarding points system!
This year, start creating travel memories with your favorite people once again! Download the GoTyme Bank app now on iOS or Android, or open an account at any of its kiosks nationwide, and use it to pay for your Cebu Pacific flights. #GoTymeBank #RewardsBooster #PreferredMOPforGG #GokongweiGroup
Follow GoTyme's official website, Facebook, and Instagram for more information.
Comments