Leading digital banking products and services provider CIMB Bank Philippines opens the year with a new high-interest deposit offering to help all Filipinos save in the new year.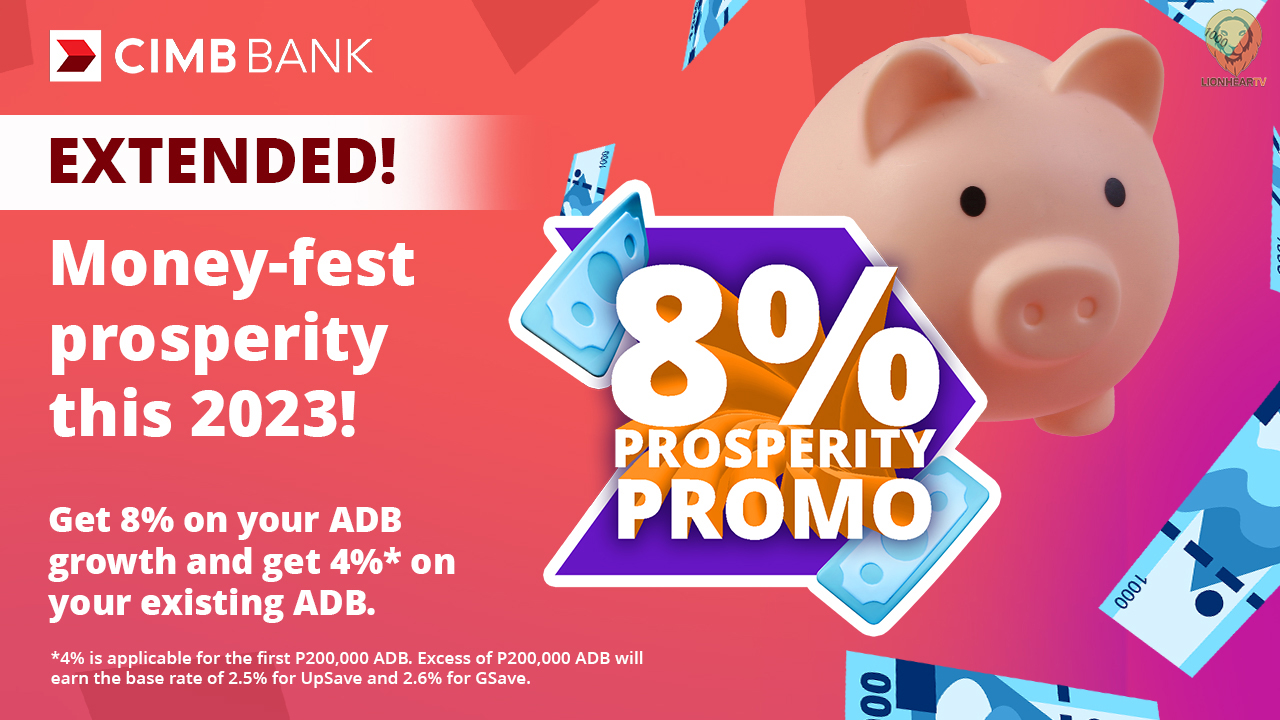 Until March 31, 2023, CIMB GSave and UpSave users can get an interest rate of up to 8% per annum (p.a.) on their incremental Average Daily Balance (ADB) growth for the month. The 8% rate is inclusive of other applicable promo or base rates on the incremental ADB growth.
Meanwhile, an interest rate of 4% p.a. will apply on ADBs of up to PHP 200,000. In excess of this amount, base interest rates of 2.6% and 2.5% p.a. apply for CIMB GSave and UpSave accounts respectively.
"Coming from our extremely well received 12% anniversary promo last December, we want to continue the momentum and offer higher value products to all our customers, making it easier for them to save and for their hard-earned money to enjoy greater returns," said CIMB Chief Executive Officer Vijay Manoharan. "We hope that in 2023, we inspire our customers to start the year right and guide them to work towards their life's purpose."
Comments