Broadcast giant GMA Network opens 2023 on a digital high as it continues its solid presence on various online platforms, edging out competitors in viewership and search ranking for the first two weeks of the year.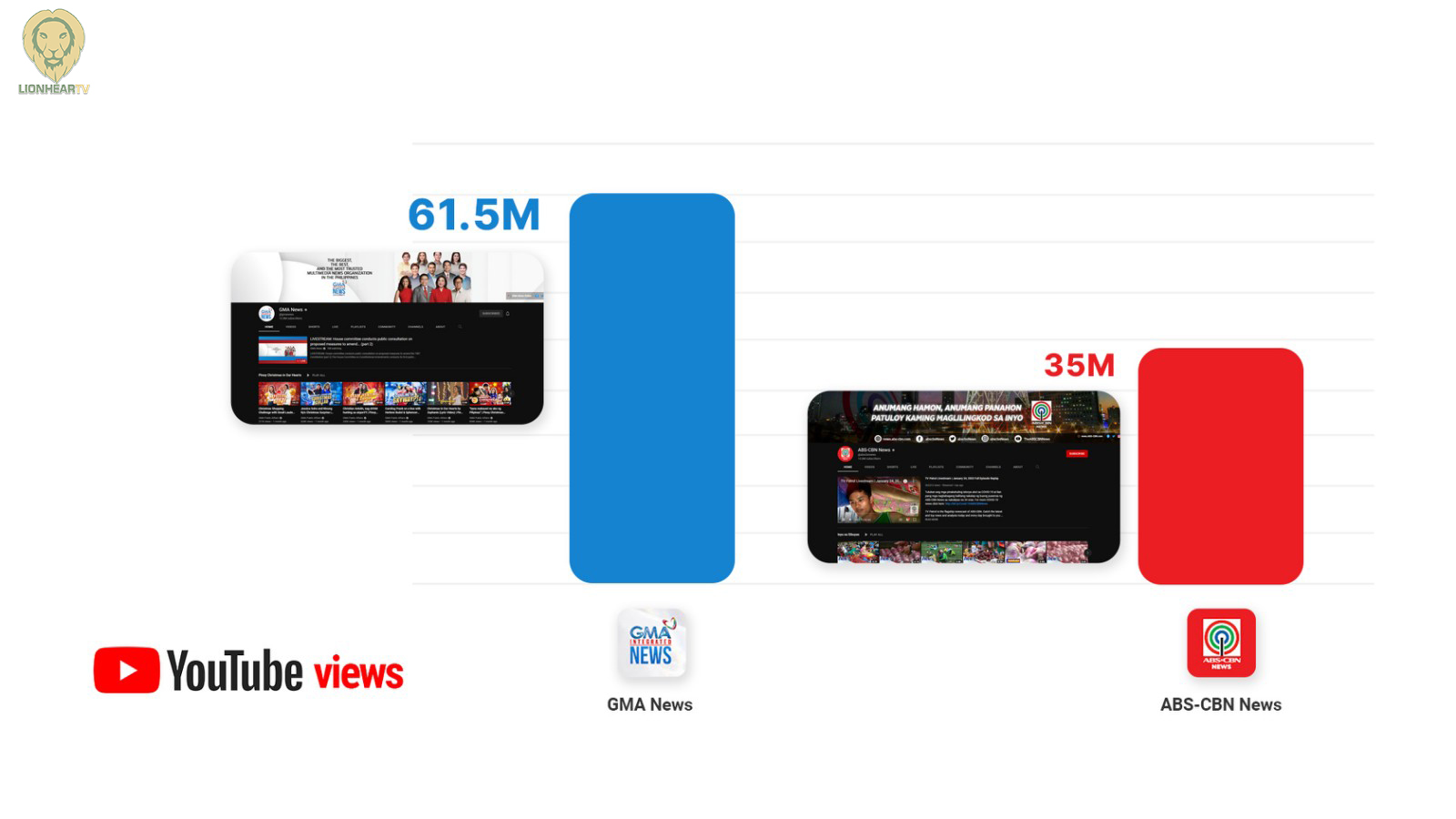 Data from global video measurement and analytics platform Tubular Labs show that from January 1 to 15, the Network's official YouTube channel (GMANetwork) has outperformed ABS-CBN's in terms of views.
GMA Network tallied a total of 167 million views, leading over ABS-CBN Entertainment's 158 million views.
In terms of local news, GMA Integrated News on YouTube further widened its lead by logging in 61.5 million views – way ahead of ABS-CBN News' 35 million. Even GMA Public Affairs' YouTube channel recorded higher views against the latter with 59.3 million.
GMA has likewise surpassed other local websites on Search, consistently ranking higher versus competition on SEO tool Semrush.
The Network's official website, GMANetwork.com, has generated an average of 3.7 million organic traffic for the first 15 days of the year.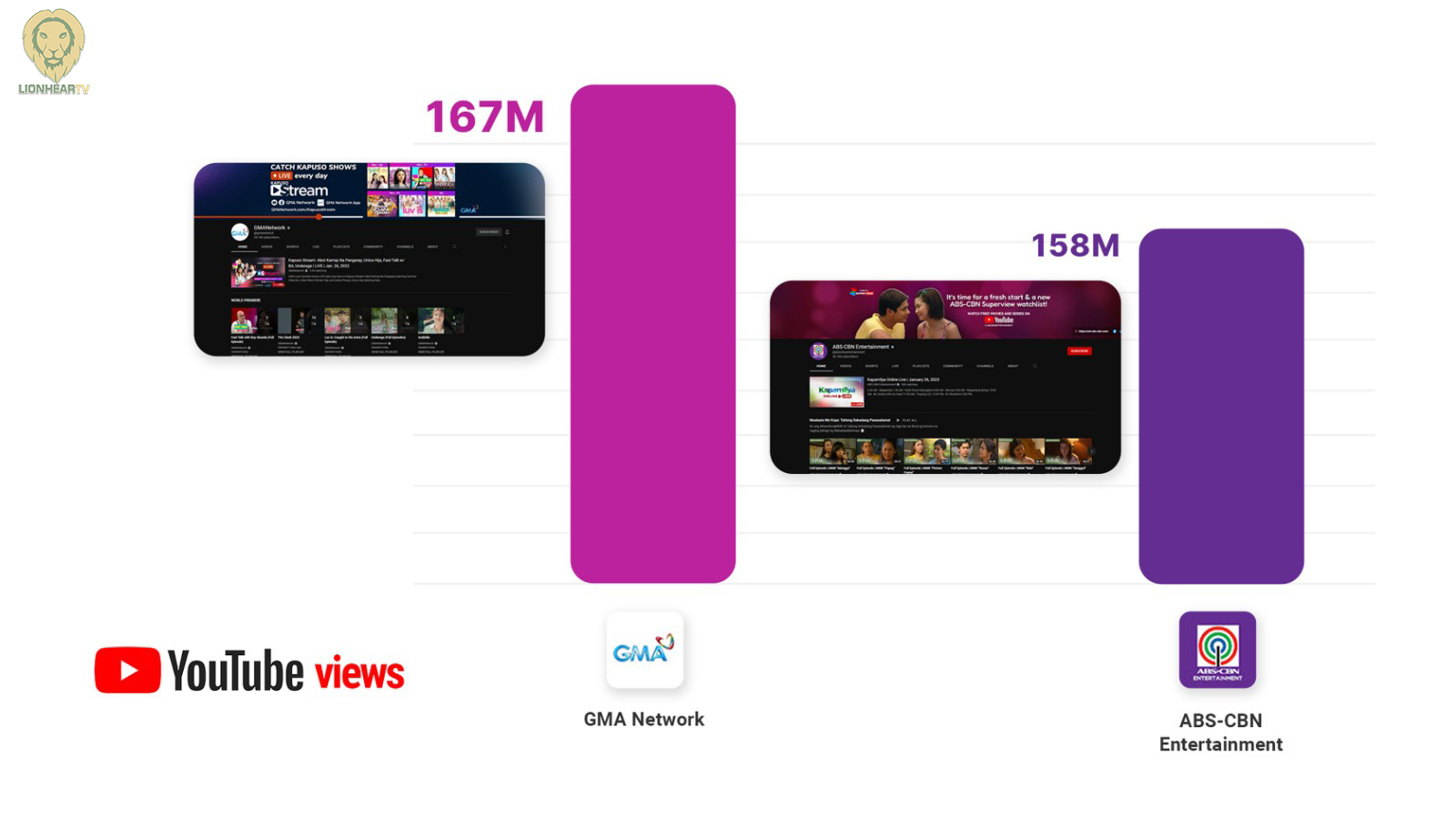 GMA's online upward trajectory is driven by its original and buzz-worthy content that consumers can easily access. With Kapuso shows being livestreamed exclusively on GMA Network's official website, netizens are able to catch these anytime and anywhere via the Kapuso Stream on GMANetwork.com (www.gmanetwork.com/entertainment/tv/kapuso_stream/videos/). The Kapuso Stream is powered by the Network's forerunner in technology, GMA New Media, Inc. (GMA NMI).
With its strong online presence, GMA Network further gears up this 2023 to reach more Filipinos beyond on-air platforms.
Earlier this month, GMA partnered with the Alliance for Creativity & Entertainment (ACE) to further strengthen its effort against digital piracy. ACE is widely regarded as the world's largest and most effective anti-piracy coalition with over 50 current global members and GMA is its first member from the Philippines.
The Network likewise launched its own anti-piracy advocacy campaign dubbed "Stream Responsibly. Fight Piracy" which aims to raise awareness among the public, especially the younger generation, on the value of creative works. The campaign also seeks to protect and educate the public about the potential harms of clicking pirated websites and apps. For more stories about the Kapuso Network, visit www.GMANetwork.com.
Comments