At the media conference of Drag Den, which LionhearTV covered on January 24, Drag Den queen Pura Luka Vega attested to how Drag is political.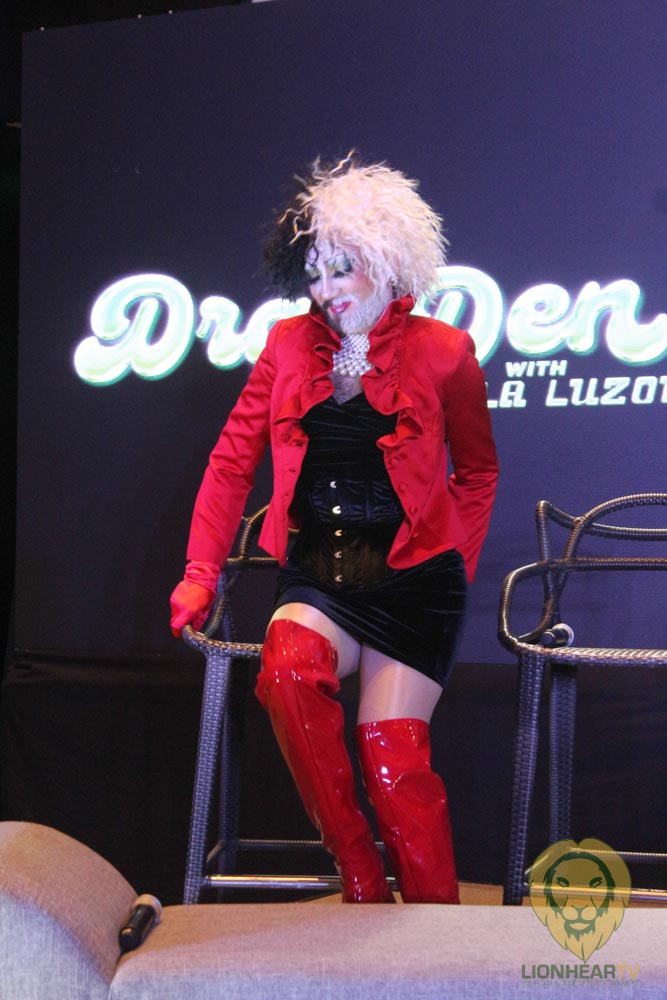 Pura Luka Vega noted that people should not feel shocked as expressing themselves through Drag is already taking a political stand.
"Well, actually, in essence naman, when we're doing [Drag]–Drag in itself is political. So that in it self, 'yun na 'yun. 
"It's not something to be shocked about when Drag Queens become political because the act of putting on make up, being loud and proud, and out there is already political."
She also cited what their series offered from other Drag reality competitions.
"I think Drag Den offered something [very] unique in that it's a reflection of how Filipinos are as a society– and how Drag [is] done–not influenced by any Western influence. So we're able to capture as much as we [could,] and I believe in the [vision of the] show."
During the Drag Den season run, Pura Luka Vega performed with the other queens, including Naia, O-A, Maria Cristina, Aries Night, Barbie-Q, Shewarma, Pura Luka Vega, and Lady Gagita.
By the finale, only three queens remained, with Shewarma, Maria Christina, and Naia taking on the runway with their national costumes and evening gowns. 
The three also battled it out with their final lipsync performance of Sarah Geronimo's Kilometro. 
They also answered their final question determining the qualities needed to become the first Drag Supreme in front of the show's host Manila Luzon, with Nicole Cordoves and the other queens.
By the end of the competition, Naia won the title of Drag Supreme and took home P1,000,000 worth of prizes. 
Comments