It is that time of the year when everyone wants to fall in love and show affection for their lovers. This Valentine's, Binance, the world's leading blockchain ecosystem and cryptocurrency infrastructure provider, looks at crypto's role in romance thanks to a global survey of 2,600 people.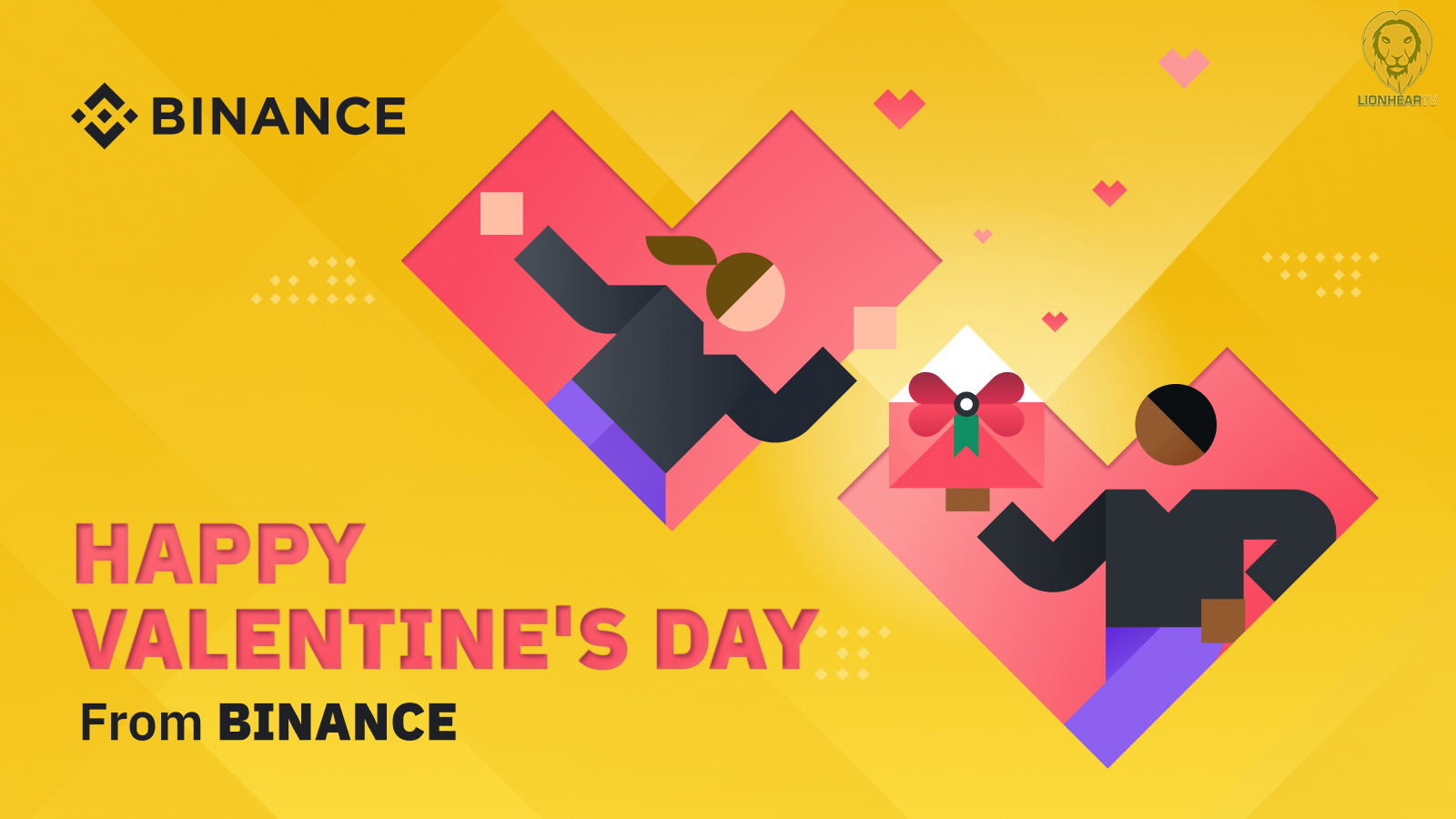 The survey findings are compelling and show that having an avid interest in crypto could be one of the keys to a romantic relationship with like-minded enthusiasts this Valentine's. Therefore, Binance has put together a fun dating guide for our crypto lovers out there!
Getting to know them well
An active interest in crypto can be a significant plus in a romantic relationship: 83% of the survey respondents shared that having a liking for crypto was seen as an attractive feature in a relationship. To add on, almost 60% said that they found people who are interested in crypto appealing because they are seen as tech-savvy.
Before you embark on your Valentine's date, dedicate some time to educate yourself on the topics of blockchain and crypto. Similar to how different people have unique characteristics and personalities, there are also many nuances to the crypto and blockchain industry. As digital assets continue to rise in popularity, online resources make it easier to jump into the world of crypto and Web3. Binance Academy offers many online courses and other free learning resources to either begin or grow your crypto knowledge.
In fact, Binance Academy also collaborated with more than 75 universities across 20 countries to boost educational outreach and improve crypto literacy in 2022. Some of these collaborations include the partnership with Enderun Colleges in the Philippines, as well as the signing of a Memorandum of Understanding (MoU) with National Chengchi University (NCCU) in Taiwan.
In addition to impressing your date, Binance believes that education is one of the best forms of user protection and the main driver of crypto adoption.
Adding a dash of fun
Keeping the conversation ongoing is an integral part of the dating experience. Furthermore, almost 70% of respondents expressed excitement about going on a date with someone whom they know is interested in crypto. If you need inspiration for crypto trivia date nights, Binance Academy covers a wide array of crypto and Web3 topics, as well as answers to icebreaker questions such as: "Do you know which novel mentioned the term 'metaverse' for the first time?"
Evidently, the rate of mainstream crypto adoption continues to heighten as more companies and industry leaders look to increase crypto awareness and foster greater inclusivity. Without a doubt, the technology behind blockchain and the utility functions of crypto have immense potential to improve one's quality of life across multiple aspects.
Other than offering products and solutions that serve as a bridge between crypto and fiat, Binance has also been collaborating with mainstream companies and extending blockchain inclusivity to the entertainment sectors. Collaborations with familiar industry names such as Bolt+, YG Entertainment and Khaby Lame not only boost the outreach of Web3 innovations and increase awareness to the mainstream, they also add a dash of fun into the world of crypto.
Comments