"Fly, Human, Fly," HOKA's catchphrase, has flown over elite runners, athletes, and even casual joggers in the Philippines.
The opening of the first concept shop of the worldwide sportswear company on February 15 has given the country's fitness community a much-needed adrenaline rush with the availability of high-end running shoes and accessories.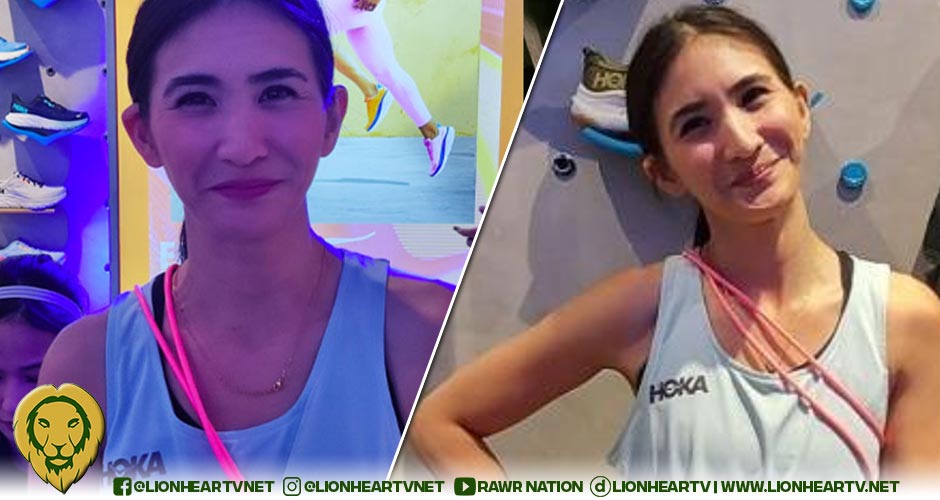 Former showbiz actress and current online personality Rica Peralejo, one of the attendees, shared her excitement over the opening of HOKA's concept store and what she loved most about the brand.
While Peralejo confessed that she is not a runner, she nonetheless dabbles in jumping rope and is a proud member of the Philippines' jump rope community which has since grown during the pandemic—Peralejo stated that this was actually how she got wind of HOKA.
"The backstory there is that every time somebody would ask 'what brand can I use for jumping?', jumpers would always say 'HOKA,' because it [jumping] is very similar to running in that you need something lightweight and also [at] the same time, high-performing," she shared.
Peralejo even revealed that her first HOKA pair was given as a present: "Somebody gave [them to] me, and it was only available in some stores before…wala talagang HOKA store."
She then giddily exclaimed, "So thank you, you're [HOKA] finally here [in the Philippines]! Kasi it was so hard for me to go like online, kasi I need[ed] to have those shoes."
Peralejo then eagerly acknowledged that the brand likewise has a line for trail and hiking which, she admitted, were also her "thing."
She was joined, among others, by other noted lifestyle and fitness driven guests: Thailand Open Track and Field PH delegate and FEU alum Jelly Paragile, as well as Steve Near, head coach and founder of Do What You Can Fitness.
HOKA has been pursuing its goals of worldwide expansion by opening stores in Asia— Singapore, South Korea, Indonesia, and now the Philippines. With its reputation as one of the top manufacturers of running shoes, HOKA has truly upended the fitness footwear industry; hence, if you're looking for a new pair to log those kilometers, go no further than HOKA on the second Floor, Bldg B Ayala Malls, Manila Bay.
HOKA ONE ONE, simply, HOKA is a shoe company of French origin founded in 2009 and well-known for its outdoor footwear. A favorite of both recreational and competitive runners.
Comments