Since celebrity couple actor Sam Milby and the beauty queen-singer-turned-host Catriona Gray have been an item for quite some time now, intrigues always follow them.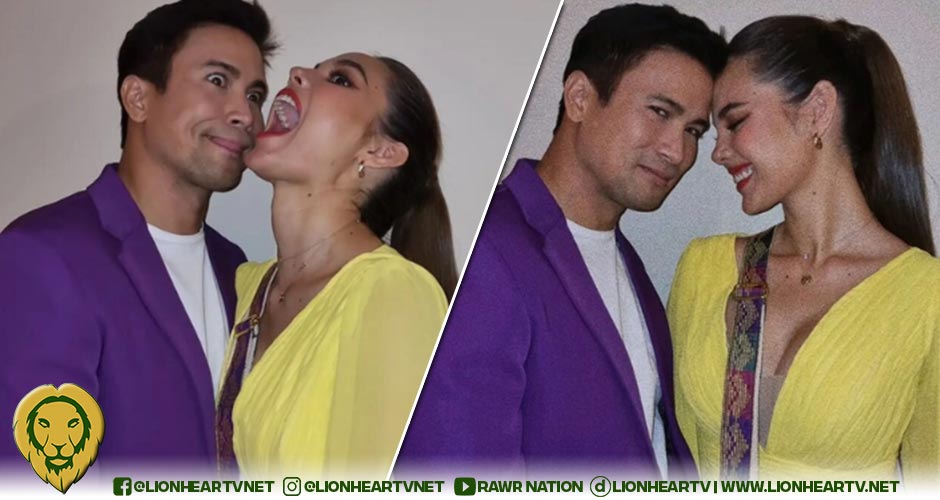 On Tuesday, February 7, Milby answered some of these during the press conference of his upcoming movie with multi-awarded actress Judy Ann Santos-Agoncillo–The Diary of Mrs. Winters.
On whether the couple has a concert together; he said they will have a tour together this July, as spearheaded by Cornerstone.
The two have been in a relationship for years, and queries on wedding plans are always a topic that resurfaces again and again.
Milby said there are some plans, but he refused to give details. However, he said they are planning where to raise their future kids.
"We've been together for a while now, I am 39 years old. I like that we are on the same page on how to raise kids, where, safety, and educational system."
He added they are thinking of living either in Australia, Canada, or anywhere in the state besides Los Angeles.
Regarding the rumors that he and Gray are already married, he said these are all assumptions rooted in a social media post with the tag "best day ever."
He also denies the rumor that Gray will host the Ms. Universe pageant, "Assumption lang yung ng (mga) tao."
When pushed about their dream wedding, he politely said: "Siguro sa amin muna yan, when that day comes you will see a few pictures."
He added that they talked about releasing only photos of the wedding when it happened.
"We want to document it, but the video we want to keep it," Milby said.
UPDATE: On February 16, both Sam Milby and Catriona Gray announce their engagement on social media after almost three years of being together.
Comments