Sam Milby and Judy Ann Santos-Agoncillo's new film has a "fear factor" element for both of them.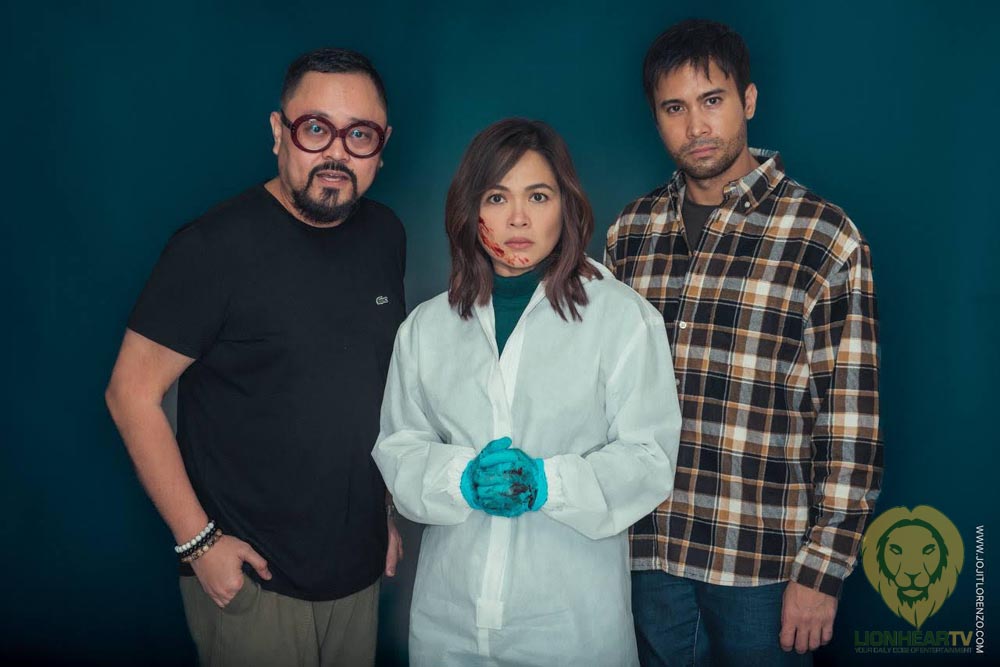 First, The Diary of Mrs. Winters is a horror movie project. Its director Ryan Carlos stressed that the overarching theme of the story is conquering one's fear. And the multi-awarded actress Santos-Agoncillo has fear of cold and snow, which she said stemmed from her time in Toronto, Canada when she was 14 years old.
She was spending time with her mother who worked there during wintertime. Santos-Agoncillo said she can feel her ears because of the cold, which has made her fear the cold and snow since then.
"Ay, feeling ko talaga wala na kong tenga. I was 14 years old since then ayaw ko na maka-experience ng snow," she revealed.
But why is she doing a project during winter in Canada?
"(Our) children gusto nila maka-experience ng snow, gusto ko ma-surpass yung takot na yun para ma-enjoy namin as family para pagka magka-chance namakakita kami ng snow with them para ma enjoy namin pareho," she explained.
Santos-Agoncillo also said it was to conquer her fear. She got inspired by her husband Ryan who faced his fear.
"Si Ryan pag me fear siya of something, first tatalunin niya talaga. Takot siya sa deep water nag-diving siya. Takot siya sa trail biking nag mountain bike siya. So na-inspire ako doon," the Teleserye Queen shared.
If Santos-Agoncillo's fear is winter-related, Milby said his fear is somewhat related to the tropics, like being afraid of sharks and crocodiles. However, he said he wanted to conquer that fear, too.
Comments