Everyone loves a good song, more so when they inspire and move listeners toward self-discovery and betterment.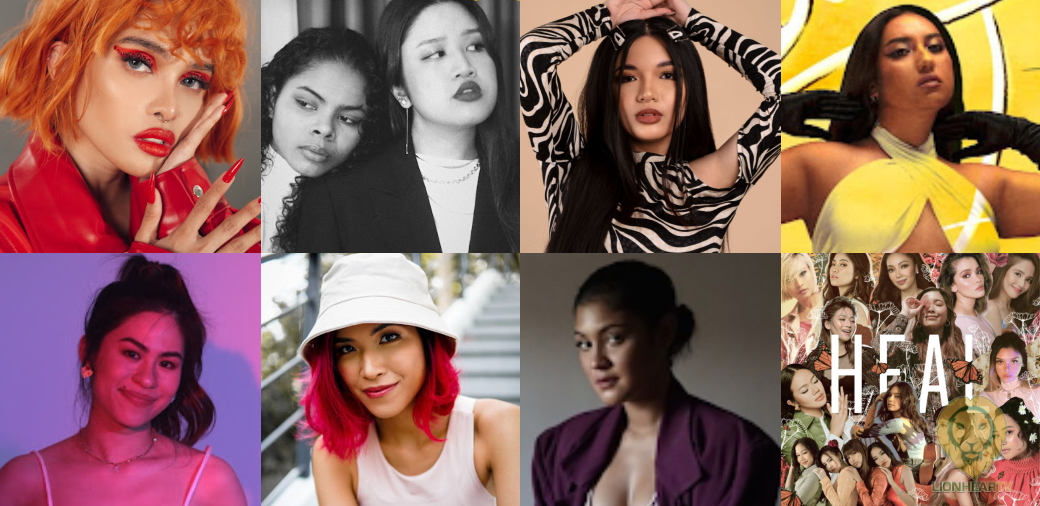 In celebration of Women's Month, check out these eight tracks that champion the strength, vulnerability, and individuality of Filipinas and embolden them to shine in their own ways:
1. Prioritizing Self-love and confidence in KZ Tandingan's "Winning"
KZ Tandigan's second international single "Winning" empowers listeners to 'take the high road' and push themselves to strive and succeed by themselves. Its music video also bears out-of-this world visuals highlighting how KZ rules her 'queendom' with her individuality.
2. Knowing when to seek help in allen&elle's "Call You"
Filipina duo allen&elle talk about the importance of seeking help when in need in their dancey gospel-soul track "Call You." The track emphasizes the value of prayer as "our way to call for help from God" in the midst of day-to-day struggles.
3. Learning to express one's authentic self in RELDEN's "couldn't speak"
The song "couldn't speak" is RELDEN's message to the people who tried so hard to bring her down. She wrote it at a time when she felt like she couldn't stand up for herself so she would turn to dance to release her emotions.
4. Embracing one's femininity in daze's "Magic"
Pampanga-born daze celebrates and embraces her femininity in the 80s-inspired "Magic." a familiar yet fresh-sounding R&B song. The modern soul, upbeat track conveys the exciting feeling of pursuing intimacy and warmth with someone you deeply love.
5. Celebrating the beauty of friendships in SAB's "Happy You Stayed"
SAB dedicated her song "Happy You Stayed" to her close friends who stayed with her. The indie-pop track is all about thankfulness for the people who are still present in her life regardless of the different journeys they have to take.
6. Enjoying new passions in YUZON's "Oh My Days"
YUZON's "Oh My Days" is a dream-pop soundtrack to thinking of better days. Written at the height of the quarantine, it brings hope and stirs enjoyment in new passions and self-discovery. The artist dedicates "Oh My Days" music video to female skaters all over the world.
7. Being confident in one's vulnerability in Kiana V's "5:30"
Kiana V's song "5:30" captures the initial stages of love where there is a desire to get to know someone a little bit better. The soulful summer track evokes vulnerability and, at the same time, willpower to pursue love.
8. Giving oneself time to "Heal" (various artists)
"Heal," a collaboration among Filipina artists Jayda, Jona, Kyla, KZ, Lesha, Moira Dela Torre, and Xela, Indonesian singers Rinni Wulandari and Yura Yunita, Malaysian artists DOLLA and Shalma Eliana, Singaporean talents Haneri and Haven, and Thai artist Valentina Ploy, is a track that encourages healing during difficult times.
Listen to these empowering tracks through the Women of Tarsier Records playlist on Spotify. For more details, follow Tarsier Records on Facebook, Twitter, Instagram, Tiktok, and YouTube.
Comments