Nothing compares to water – the elixir of life. Whether it's the soothing sounds, or the feel on the skin, through our experiences with water we can switch off from the noise of the outside world – to find peace for body, mind, and soul. Whether in people's homes or hotel rooms, it is usually the bathroom that serves as a personal space of retreat. It's the place for precious me-moments of indulgent bliss where we find hidden strength and new energy. The renaissance of the bathroom and its increasing significance as a zone of regeneration has been accompanied by heightened client expectations with regard to bathroom planning – for private houses as well as hospitality projects.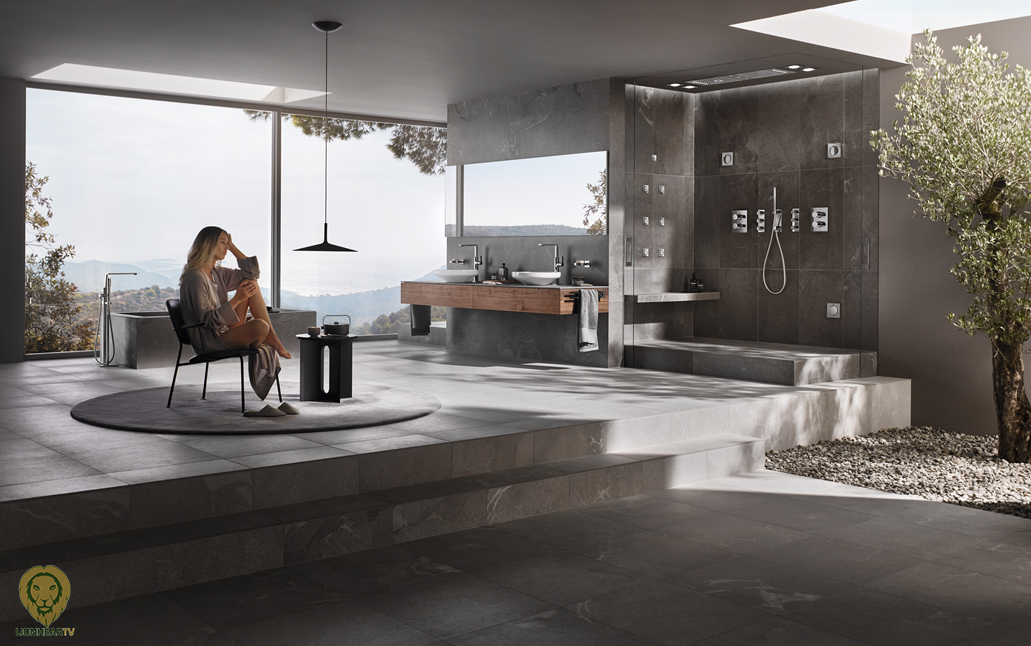 From products to experiences
Guided by the underlying belief that water is the source of vital energy, GROHE, a leading global brand for complete bathroom solutions and kitchen fittings, has revitalized its GROHE SPA portfolio. The word SPA originates from the first letters of 'Salus Per Aquam', Latin for 'Health Through Water'. This is the founding concept behind GROHE SPA. Transforming the bathroom into a home spa is not just about using individual products, but about creating holistic experiences that embrace the positive effects of water on the body and mind. GROHE SPA curates exclusive products to create unique luxurious wellbeing areas that allow the user to become immersed in soothing water rituals.
The broad GROHE SPA portfolio ranges from elaborate faucet collections, customizable ceiling showers and intricate ceramics to complementary accessories. GROHE SPA redefines what is possible in terms of design, technology, and precision. Customers who wish to bring a new, bespoke kind of luxury to their private home spa will feel GROHE's passion for water in every detail.
Exclusivity: Customizable masterpieces for outstanding projects
With GROHE SPA, architects, designers and planners now have the freedom to select from a carefully curated bathroom portfolio which offers customization options to match customers' personal needs and their individuality: The GROHE Atrio and Allure Brilliant Private Collections allow a choice of different color, material, finish, and handle options to help design one-of-a-kind bathroom pieces. In order to enable end-consumers to enjoy an authentic marble style with a high-quality finish, GROHE is partnering with Caesarstone, the global pioneer of premium countertop surfaces, to craft faucet handles in the brand's timeless and durable quartz designs. Caesarstone has a long-standing reputation for designing and producing high-end engineered surfaces, used in some of the most exclusive residential and commercial buildings around the world. Caesarstone surfaces can also be combined with GROHE SPA Private Collections.
Thanks to the GROHE SPA Aqua Rainshower Ceiling Shower Modules, the shower experience can also be tailored to the user's personal preferences. In this way, unique spaces are created that stand out and bear the signature of the designer.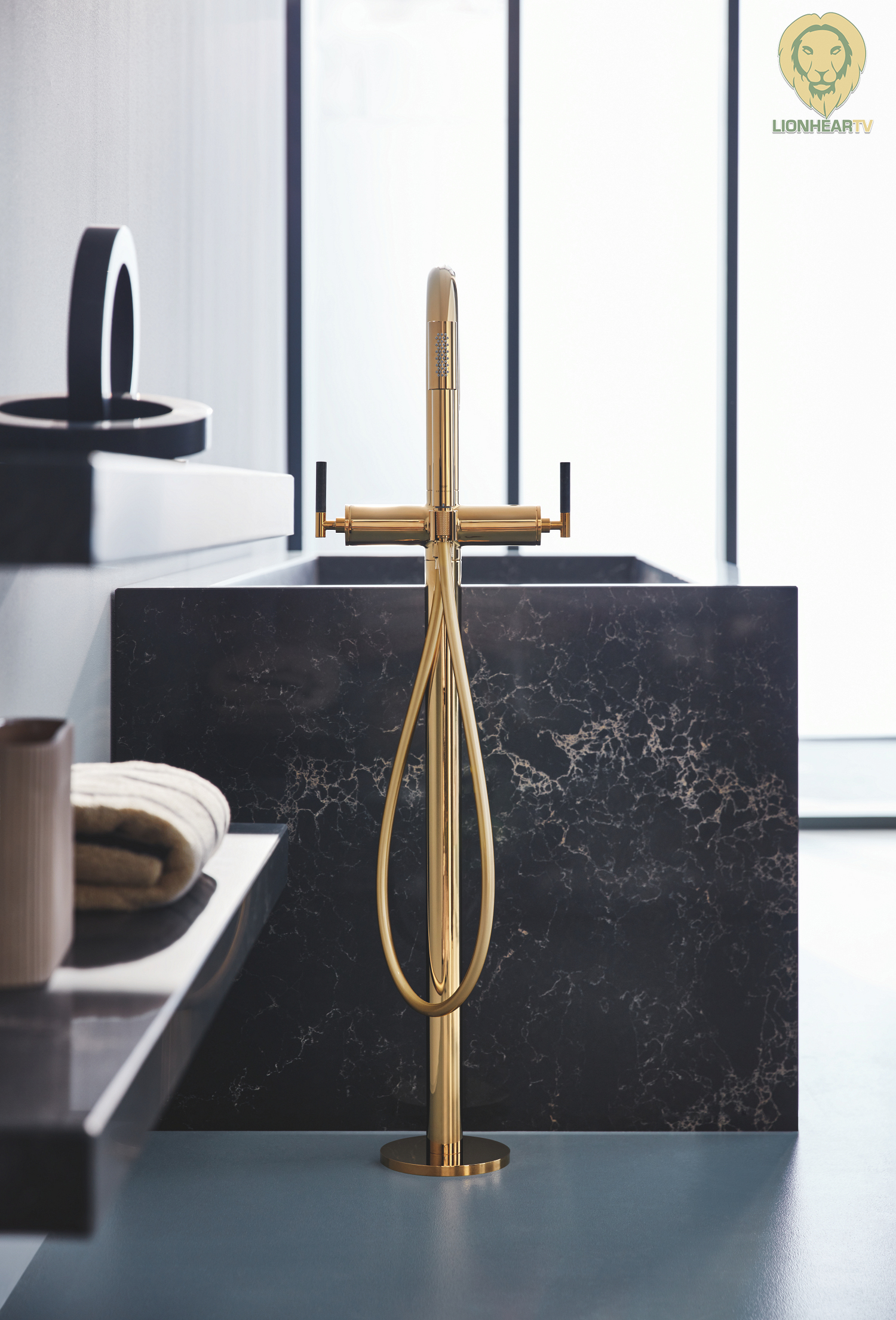 "The products sit at the intersection of premium quality, cutting-edge technology, unrivalled precision, and progressive design. We are driven by a spirit of redefining what is possible, leveraging industry-leading production techniques like 3D metal-printing, to create exclusive designs.
Addressing the rising macro trend for Health & Wellbeing, GROHE SPA is designed to enable architects, designers, and planners to create the ultimate water experience for their bathrooms and spas", explains Patrick Speck, Leader LIXIL Global Design, EMENA.
In addition to this versatile but coordinated product portfolio, GROHE offers expert consultation to guide architects, designers and specifiers, as well as project developers, through the whole process.
Unique GROHE SPA experience at Milan Design Week
Architects and designers can experience GROHE SPA first-hand at Milan Design Week, taking place from April 18-23, 2023. Located in the Brera district, GROHE SPA will be showcased by way of a water surface installation – designed by the in-house design & brand identity team LIXIL Global Design – which will reflect the stunning architecture of one of the world's most prestigious art museums, the Pinacoteca di Brera, while expressing the overall GROHE SPA Health Through Water concept. The exhibition will be complemented by outstanding bathroom designs occupying four immersive cubes nestled within the space, each expressing one of our four tiers: exclusive 3D metal-printed products, bespoke Atrio and Allure Brilliant Private Collections, trend-leading GROHE Colors, and a multi-sensory experience for the brand's modular shower solutions.
Comments