The much-talked-about scene stirred conversations online, with many applauding the bravery pulled off by the showrunners to showcase such a controversial and disturbing yet timely scene.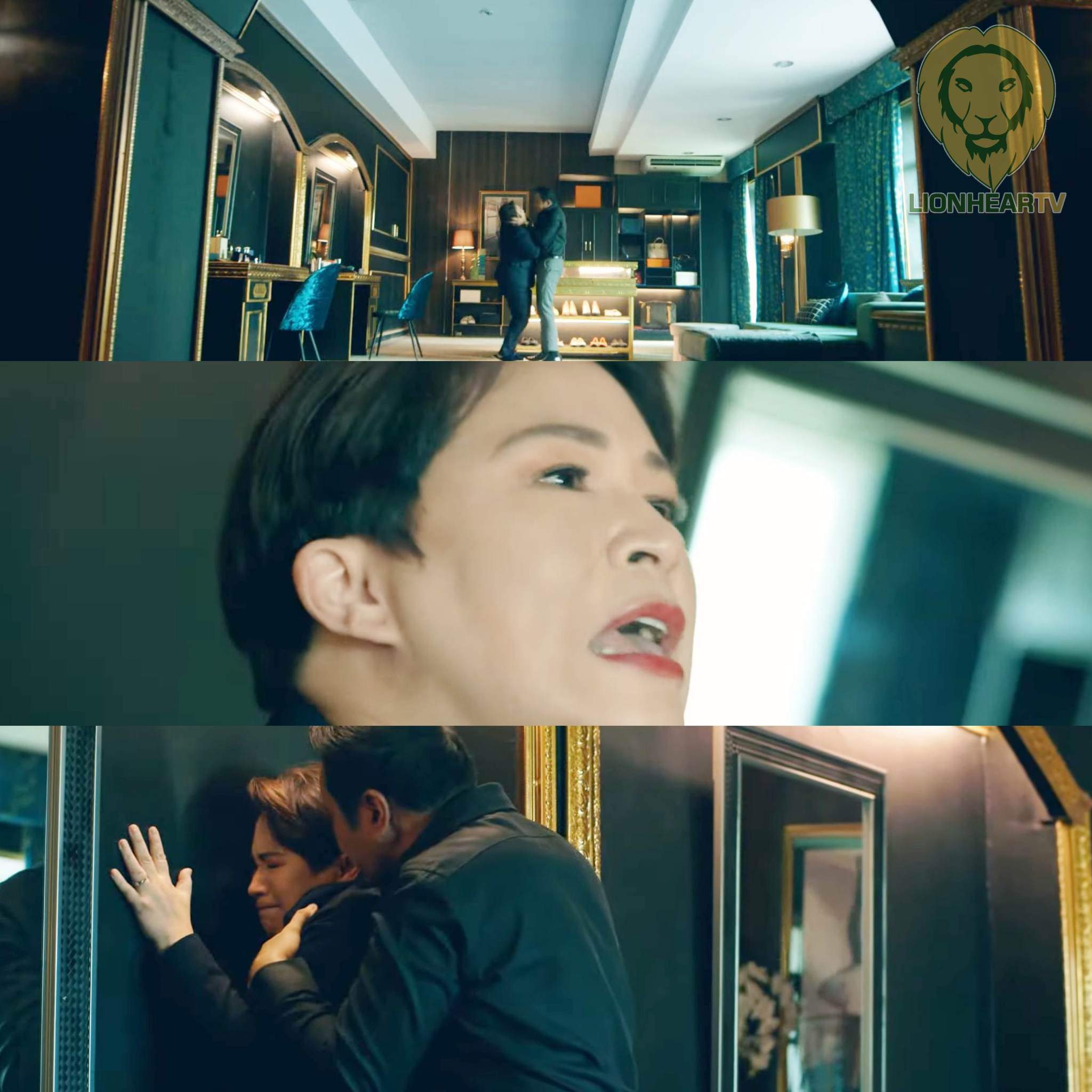 Netizens and critics have been having serious discussions over the recent shocking scene, seen on the Kapamilya primetime series, 'Dirty Linen'. The episode that aired last March 17 featured an abuse scene, which caused social media to go wild. The players in that particular scene are award-winning dramatic stars, John Arcilla and Janice de Belen.
In the said scene, De Belen and Arcilla's respective characters, Leona and Carlos, were having an intense argument over the former's alleged cheating in their marriage. Their intense bickering led to Carlos forcing Leona to engage in sexual activity, which the latter vehemently refused.
For such a scene, acclaim and high praise came aplenty for both Arcilla and De Belen for pulling off the scene exceptionally well.
Hashtagged "Rage', the said episode unsurprisingly invited criticisms as well, with some commenting on how strong and controversial was to air on national and prime-time television. It was, however, a reputation that has always been with Dirty Linen from the start. The show has been known for its dark and strong themes, as well as its socio-political commentary.
With 'Rage', Dirty Linen has seemingly a new long overdue discussion, but this time, on the taboo subject of 'marital rape'. According to Oxford Dictionaries, "A 'marital rape' is a rape committed by the person to whom the victim is married."
TW / / rape

yes, it's marital rape. if there is no consent, even if he is your husband, it's still rape. https://t.co/Ae1hxkATBB

— JANINE ❤️‍🔥 (@janinegutierrez) March 20, 2023
The lines, the emotions, the physical contact, grabe superb acting! Dazurb ng 2 to ang acting awards for this series 👏👏👏#DLRage https://t.co/b1goz3obe9

— Pookie Pie 🍥 (@pookiepay) March 17, 2023
https://twitter.com/yansibree/status/1636756761356173313
Giordano's Pizza, meanwhile, focused on a technical aspect of the scene, rewarding it with deep appreciation.
"…For my self-worth!"
A masterclass at creating an uncomfortable, intense scene. Amazingly acted by John Arcilla and Janice de Belen. The camera angles felt so claustrophobic and the music added to the demented tone of the scene. Applause all around! #DirtyLinen #DLRage pic.twitter.com/xt19ceengT

— giordano's pizza (@deepdish1216) March 17, 2023
NAPAKATAPANG!
THIS IS TRULY A MASTERPIECE!
👏👏👏#DLRage@DreamscapePH @JohnArcilla @Super_Janice pic.twitter.com/CnHFN5Kkjw

— KPEx Official (@OfficialKpex) March 17, 2023
'Dirty Linen' airs from Mondays to Fridays, on A2Z, TV5, and the Kapamilya Channel. It is also available to stream via iWantTFC.
Comments