Hope Elizabeth 'Liza' Soberano opens up on Jane De Leon's portrayal of the Filipino iconic superhero Darna.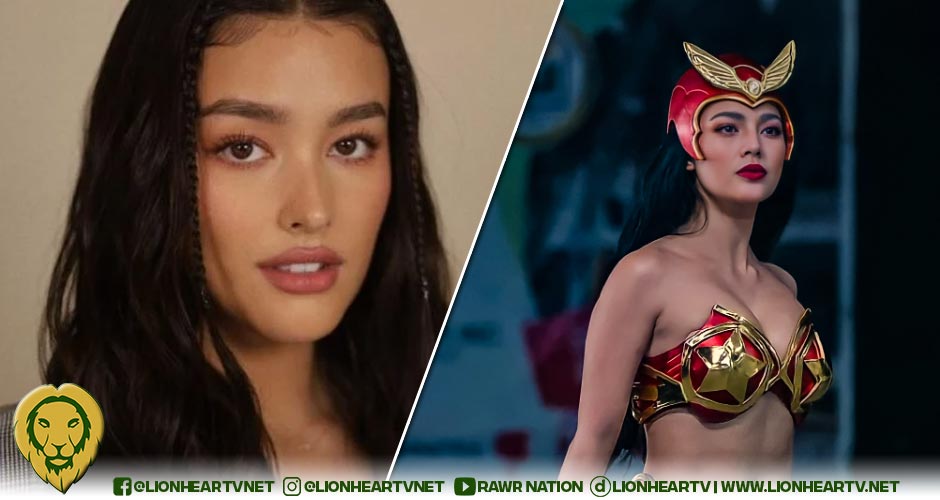 In Bea Alonzo's YouTube vlog on March 5, she underwent a lie detector test to answer questions.
Alonzo then talked about ABS-CBN's Darna series which Soberano was supposedly going to star.
"Do you think you would've been a better Darna?" Alonzo inquired.
Soberano was surprised by the question but she acknowledged De Leon's portrayal of the role.
"Oh sh*t! Ha-hahaha!
"Honestly, I don't know! I don't wanna say my athletic capability are the best, so, hindi ko talaga alam. I think Jane (de Leon) did a good job. I saw her in some of the episodes," she replied.
Soberano was given the titular role of Darna in May 2017, but she withdrew in August 2018 when she fractured her right index finger while on the set of the now-defunct series Bagani.
The role was then given to newbie Star Magic star De Leon in 2019.
Soberano then shared that she watched some of the episodes of the series to show her support to De Leon and Janella Salvador, who played Valentina.
"Pinanood ko because I wanna see actually how it ends up and also Jane became a good friend not super close but I talked to her when it was passed onto her.
"And Janella was a very, very good friend of mine, so I wanna support them," she said.
The Darna series struggled in the ratings game it did fairly well online. Its live concurrent views can reach from 150 thousand to 300 thousand.
The series premiered on August 15, 2022, and aired its last episode on February 10, 2023.
Comments