Staying on top of one's cardiovascular health is crucial, especially in view of findings by the Philippine Heart Association pointing to a progressive rise in hypertension among Filipinos at a record-high 37 percent prevalence in 2021.[1]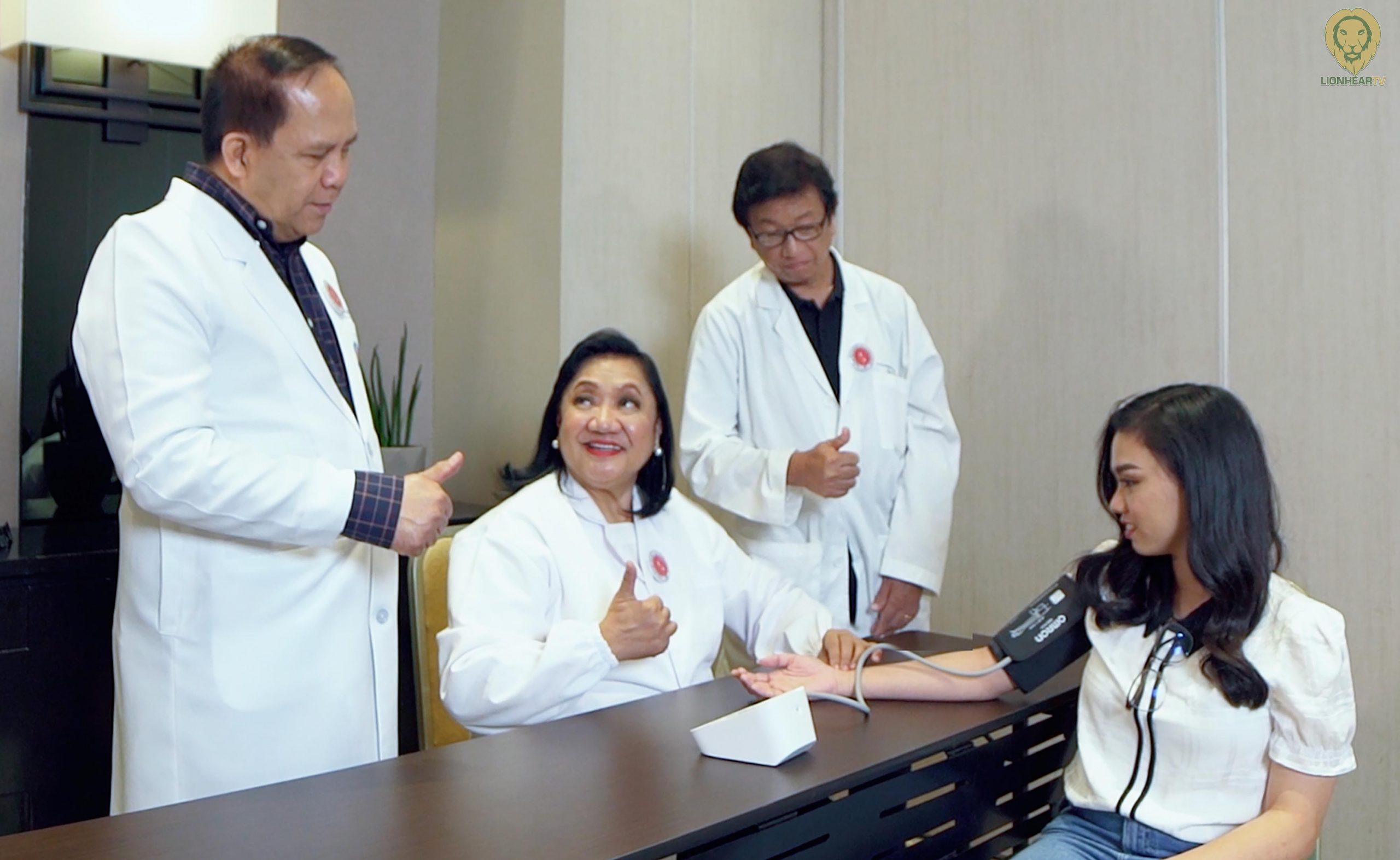 Key to maintaining a healthy heart is consistent and accurate blood pressure monitoring. OMRON Healthcare, a global leader in trusted and innovative medical equipment and a staunch advocate of better heart health for Filipinos, has announced the clinical validation of two of its automatic blood pressure monitors: the HEM-7120 and HEM-7121. The validation, which is conferred by the Philippine Society of Hypertension (PSH), confirms the quality and accuracy of OMRON Healthcare devices.
The significance of PSH validation
When looking for a home blood pressure monitoring device, it is important to choose one that is validated by hypertension experts to guarantee accurate and reliable measurements at home. A clinical validation is also a hallmark of a trusted brand preferred by doctors.
Getting validated is no small feat, however. The validation of automated blood pressure devices follows a standard procedure and criteria and requires a blood pressure study involving more than 200 participants.
OMRON Healthcare is the only brand in the country with PSH-validated devices that are proven capable of providing accurate and precise blood pressure readings.
"It is important that experts and health organizations such as the Philippine Society of Hypertension guide consumers to only use blood pressure monitoring devices that have been validated under an internationally accepted standard. At the end of the day, the goal is not just to make our jobs as healthcare providers easier but to accurately give proper care to patients and thus save more lives," said former PSH President Dr. Leilani B. Mercado-Asis.
Dr. Dolores Bonzon, the current president of PSH, also highlighted the importance of a reliable BPM for health monitoring. "Our hope is that every Filipino will make it a practice to monitor their blood pressure and heart health, not only in a medical setting but even in their own homes. For at-home blood pressure monitoring to be effective, we recommend to our patients to use validated devices such as OMRON's automated blood pressure monitors."
"We are honored that OMRON devices can serve as a partner for healthcare professionals in uplifting Filipinos' health. In addition to being a trusted provider of quality medical equipment, OMRON has strong advocacy for improving lives," said OMRON Asia Pacific Pte Ltd Philippine Branch (Healthcare Division) General Manager Yusuke Kato.
Delivering quality and reliable health monitoring devices
Aside from being clinically validated, the HEM-7120 and HEM-7121 are equipped with state-of-the-art features designed to make at-home blood pressure monitoring as easy as possible for Filipinos.
Both models have a Cuff Wrapping Guide to help the user fit the arm cuff correctly to ensure an accurate and reliable blood pressure measurement. The built-in Hypertension Indicator gives off a signal if the measured systolic or diastolic pressure is outside the standard range. The products are designed with OMRON's intuitive IntelliSense Technology, which automatically inflates the cuff to the ideal level to deliver accurate measurements with comfort and ease. This feature is especially useful in obtaining accurate readings in cases of fluctuations in blood pressure.
The HEM-7120 and HEM-7121 are the latest OMRON blood pressure monitoring devices to join the brand's list of clinically validated and trusted devices, which includes trusted models such as the HEM-7130 and JPN1. To guarantee the accuracy of its monitoring devices, OMRON undergoes a validation process with PSH every two years.
"Our commitment has always been to provide the Filipino people with accessible and reliable health monitoring devices and to support initiatives that advocate improved healthcare and quality of life. The clinical validation of our devices is an invaluable process for us in ensuring our products serve our mission of cultivating a healthy heart for every Filipino," added Yusuke Kato.
OMRON Healthcare likewise supports the annual May Measurement Month, which aims to raise awareness of the prevalence of hypertension across the world and is also a partner of the International Society of Hypertension since 2017.
OMRON Healthcare devices are available in Mercury Drug, Watsons, Southstar Drug, Rose Pharmacy and other leading pharmacies nationwide and in OMRON's flagship Shopee and Lazada stores.
Comments