At its media event on February 17 at the Marco Polo Ortigas Manila, Blue Water Day Spa—one of the nation's pioneers in pampering and rejuvenation—introduced its newest brand ambassadors just in time for the summer season.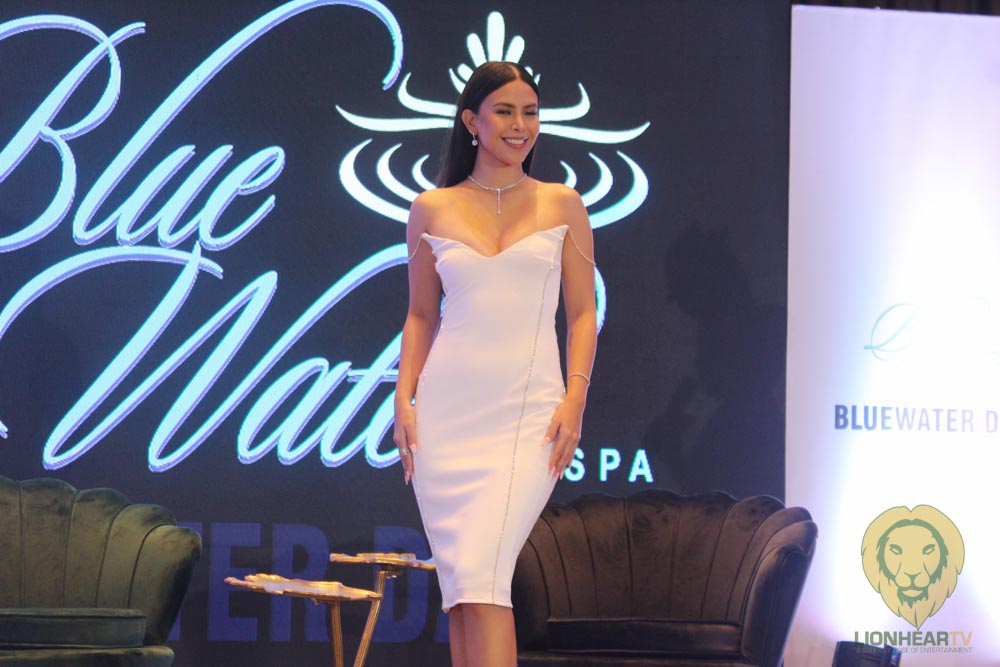 "Miss World PHILIPPINES" 2021, Tracy Maureen Perez was one of the noted ambassadors snagged by Blue Water Day Spa. A beauty queen in her own right, it may be recalled that Perez ended her "Miss World" journey back in 2022 with a Top 13 placement as she vied for the ultimate crown in San Juan, Puerto Rico.
Perez reflected on how she found more time for herself as well as for her friends and family after the cutthroat competition brought about by the pageant industry.
"After my Miss World competition, life has just been really amazing for me. I've had the time to get back and really spend time with my family in the province. I've had some more time to do some traveling—I've been to Japan recently, and to Siargao with my family," she shared with delight.
Beaming, she thanked the people behind her brand endorsement.
The beauty queen shared how she gets about her day; that much of her day revolves around prioritizing her well-being. Her day starts with a prayer, thinking about how the day will unfold, setting her intentions, and confirming to herself "it's going to be a great day."
Perez also believes in balancing "putting in the work," and making time for one's self.
She emphasized, "It's always very important that you do at least a few hours of solid work every single day…really take the time to invest in me, my well-being, and mental health."
She also hoped that people would not only view relaxation as a "luxury."
Perez explained, "It [relaxation] is definitely a necessity. It is important that we take care of ourselves. So if we can start [it] with Blue Water Day Spa, we have to start now."
Perez shared that aside from the amazing massages she has been getting from Blue Water Day Spa, some of her favorite treats include IPL hair removal treatments.
As a brand ambassador, Perez was joined by "Pambansang Ginoo," David Licauco. In addition to these two prominent personalities, Blue Water Day Spa also unveiled Miss Eco Teen International 2022 1st runner-up Beatriz McLeland, Reina Hispanoamericana Filipinas 2022 Ingrid Santamaria, Miss Eco Philippines 2022 Ashley Subijano Montenegro, and Miss World Philippines 2022 Gwendolyne Fourniol as co-endorsers.
Blue Water Day Spa has been catering to the public since 2005, with over five (5) branches nationwide.
Comments