Cathay Pacific will be planting 20,000 mangrove trees in Southeast Asia this year, to honour its commitment to plant a tree for every flight ticket purchased in the region during the 1 Ticket, 1 Tree campaign held in 2022. This was announced at a tree planting event in Manila, Philippines, yesterday, 13 April.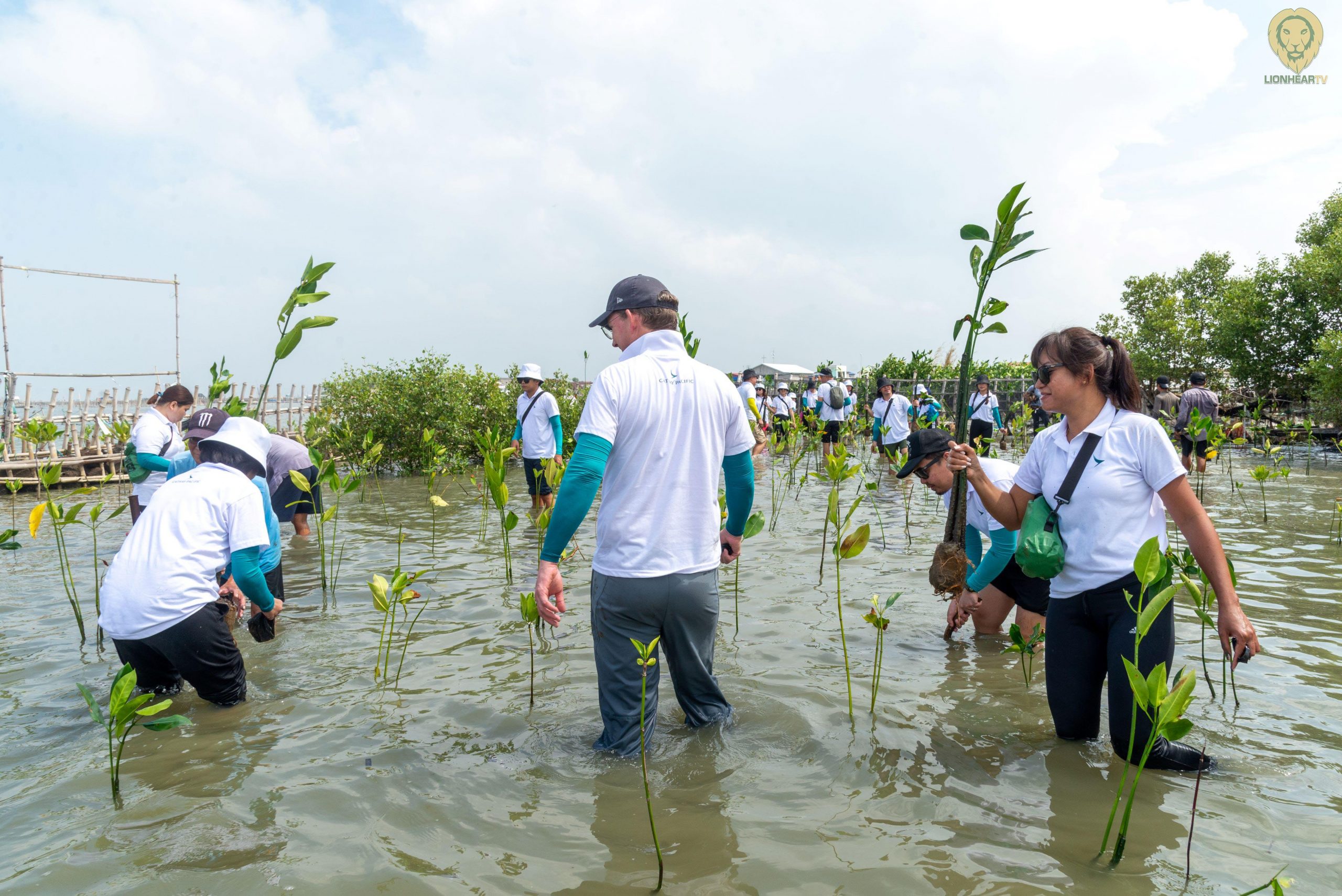 To commemorate Earth Day, which falls on 22 April 2023, volunteers comprising Cathay Pacific employees, trade agents and other partners will be gathering at various mangrove forests across Southeast Asia in April and May to kickstart the planting of mangrove trees in their respective countries. One of the first planting sites is in Hagonoy, Bulacan in the Philippines, where 8,000 mangrove trees will be planted. The remaining 12,000 trees will be planted in Thailand, Indonesia, Malaysia and Vietnam.
Fostering stronger partnerships to go "Greener Together" and leading the way towards a more sustainable future is a central theme of Cathay Pacific's sustainability efforts. Aligned with this, 1 Ticket, 1 Tree was launched in Thailand in 2021, with the aim of supporting local communities, restoring local habitats and driving climate resilience. The campaign was rolled out to the whole of Southeast Asia in 2022, with the airline committing to plant a tree for every ticket purchased from the Philippines, Thailand, Indonesia, Malaysia, Vietnam, Cambodia and Singapore. The airline is working with local environment and community partners for the tree-planting effort.
"We are excited to continue contributing to projects that make a difference to the communities we serve," said Dominic Perret, Regional General Manager of Cathay Pacific in Southeast Asia and Southwest Pacific. "Since our pilot in 2021, interest in the 1 Ticket, 1 Tree initiative has been very high amongst our employees, trade agents and business partners, many of whom have been helping to spread the word, enquiring about future campaigns, and volunteering their time to plant trees with us as well. We are happy to see conversations about sustainability being sparked and hope more in the community will be inspired to come together to make a sustainable impact."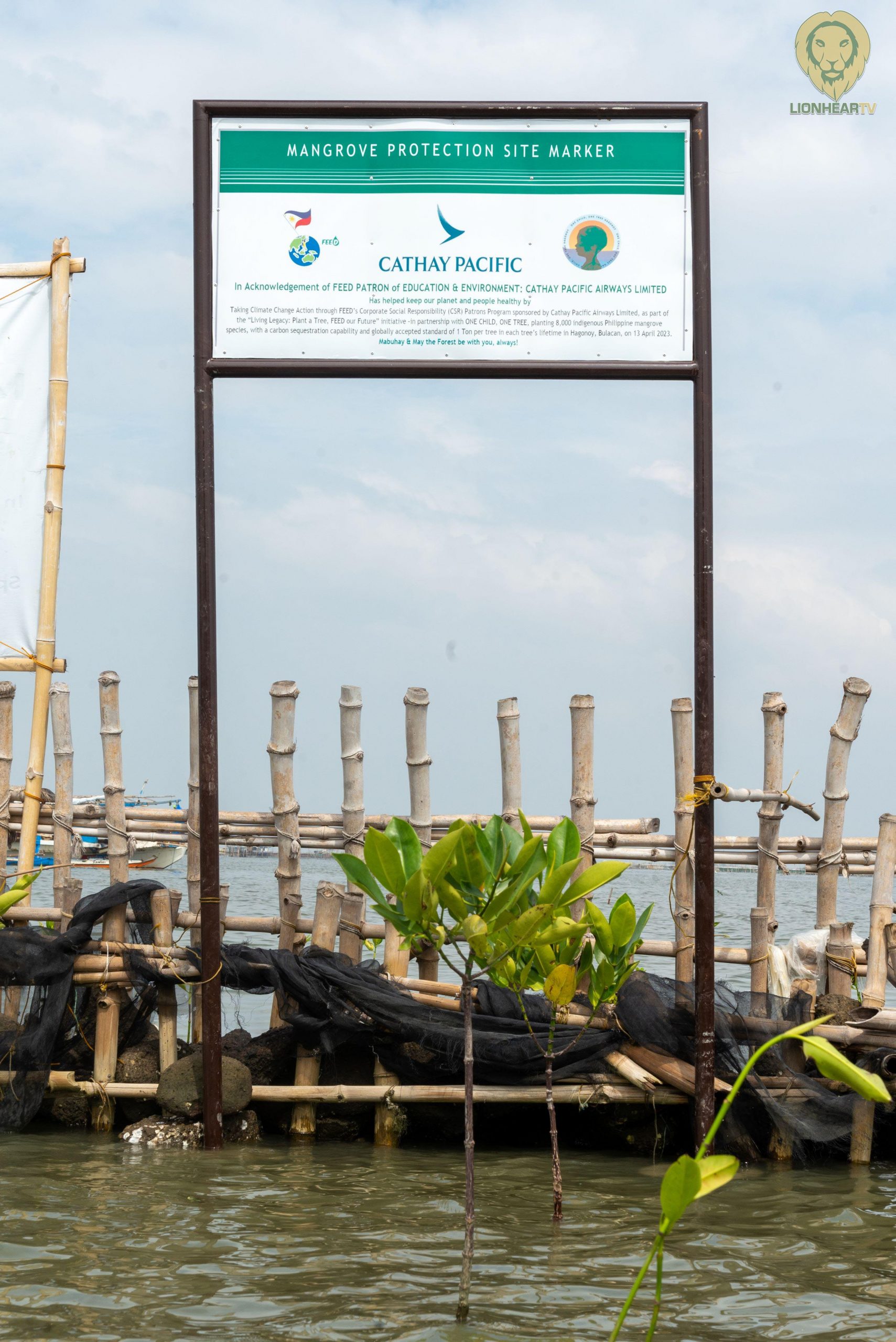 In the Philippines, Cathay Pacific is working with FEED, Inc (Fostering Education & Environment for Development) and One Child, One Tree. Anne-Marie Mananquil Bakker, Director of Partnerships, FEED, said, "Preserving our mangrove forests is vital as it has a lasting positive impact on our local community's livelihoods and food security, as well as the Philippine's carbon mitigation and biodiversity targets. Such an endeavour requires a whole-of-community effort, and we are very happy to work with like-minded corporate partners such as Cathay Pacific to further this cause."
For more information on 1 Ticket, 1 Tree, please visit: Singapore | Malaysia | Indonesia | Philippines | Cambodia | Thailand | Vietnam
Greener Together: Cathay Pacific's commitment to sustainability leadership
Cathay Pacific strives for leadership and embraces collaboration as it takes major steps towards its sustainability goals, as highlighted in its 2022 Sustainable Development Report, titled "Greener Together". "Greener Together" will also be the theme of the upcoming communications platform for Cathay Pacific's sustainability initiatives.
The airline's 2022 Sustainable Development Report outlines its determination to cooperate and innovate with partners to lead change. Key initiatives include efforts to achieve net-zero carbon emissions by 2050, and using Sustainable Aviation Fuel for 10% of its total fuel consumption by 2030; extending its carbon-offset programme, Fly Greener, to its cargo operations; and
Comments