Acerpure Inc. today announced the Acerpure Pro Vero Air Purifier, the first of its kind to incorporate post-consumer recycled (PCR) materials in the chassis, echoing its parent company Acer's eco-conscious Vero line. Acerpure Inc. focuses on developing lifestyle and consumer products that utilize smart features to enhance the quality of life while also benefiting users' environmental surroundings.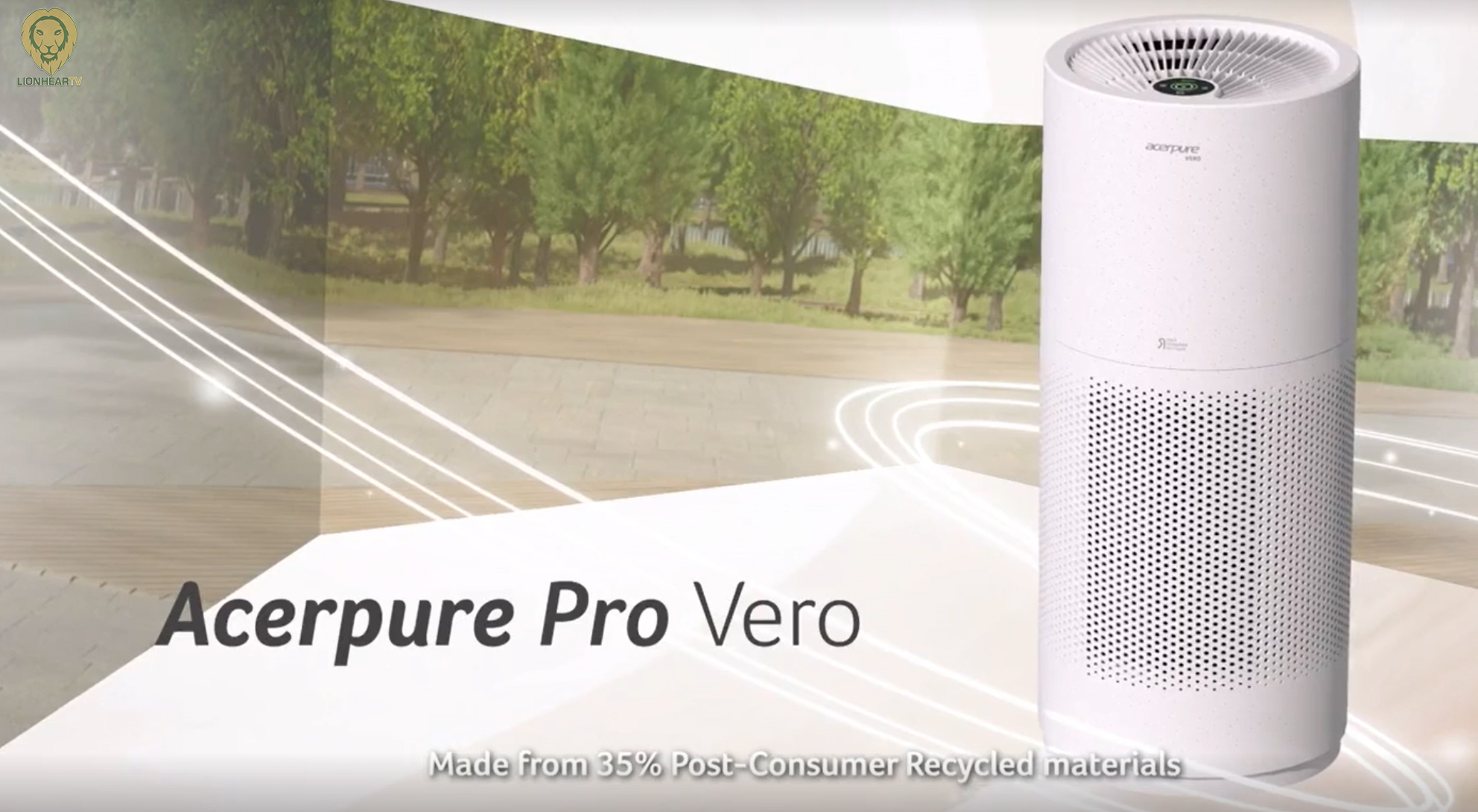 "Acerpure has always been committed to sustainability and innovation, and the launch of our Acerpure Pro Vero Air Purifier is a testament to that," said Andrew Hou, Chairman of Acerpure Inc. "We're proud to offer a product that not only keeps the air clean but also reduces waste and environmental impact with the use of recyclable materials such as PCR plastic and an energy-saving green mode. We believe that the Acerpure Pro Vero air purifier is a game-changer in the air quality industry, and we're excited to share it with our customers."
Eco-minded and Modern Design
The Acerpure Pro Vero air purifier is made with 100% recyclable materials and uses 35% PCR plastic in the chassis, which helps decrease 20% CO2 emissions during its production compared to using virgin plastic[1]. It also uses water-based ink and recyclable packaging to further minimize its carbon footprint. Featuring a space-saving exterior, a clean, matte white finish, and an intuitive LED touch panel, the Acerpure Pro Vero's simple yet modern design language makes it a standout within any home or office setup.
A Power-saving Green Mode with Air Quality Sensor
The newest air purifier is equipped with a PM2.5 air quality sensor to detect suspended particles indoors and is capable of automatically switching to the appropriate operating mode in real time. The device also notifies users of the current air quality through three different light indicators (green/yellow/red) and the "Green Mode" could efficiently self-adjust its purification power based on the surrounding conditions. Its DC motor allows for high performance with low energy consumption when in use and even on "Quiet Mode", which operates with reduced noise and no lighting, allowing for improved sleeping conditions and air quality all together.
Advanced Filtration System: 3-in-1+ HEPA Filter with Activated Carbon Cotton
The Acerpure Pro Vero comes with an advanced 3-in-1+ HEPA Filter, capable of isolating bacteria and 99.9% of suspended PM2.5 particles[2] in the air. It also effectively filters out harmful gases and allergens through its 4-layer protection system. Tested by third-party laboratories, the activated carbon cotton-infused filter is further strengthened with an anti-formaldehyde coating to remove 99%[3] of formaldehyde and other harmful substances in the surrounding, keeping homes and indoor spaces always fresh and clean.
The Acerpure Pro Vero Air Purifier is currently available for purchase online and will be available in select retail stores.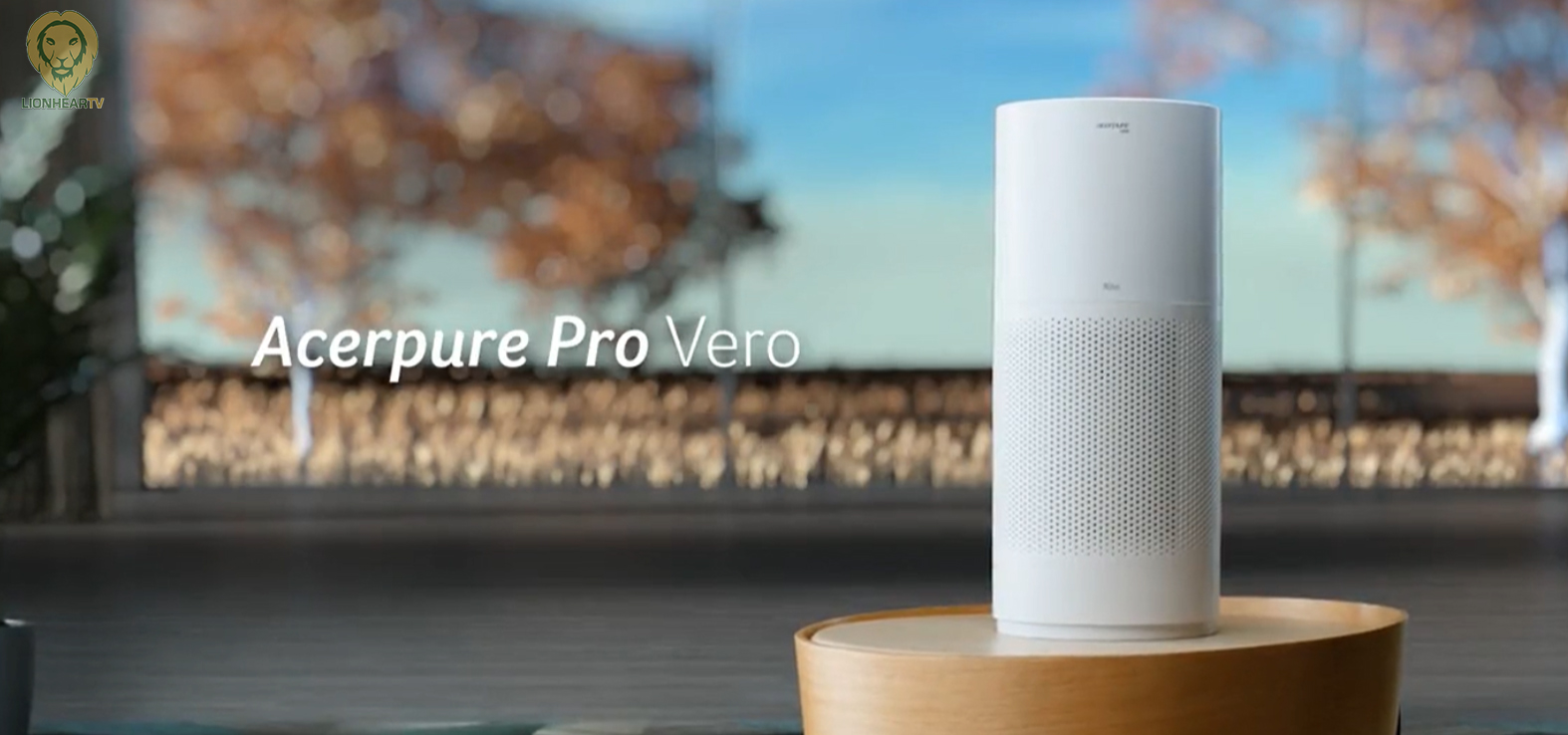 Pricing and Availability
The Acerpure Pro Vero (AP353-10W) will be available in Taiwan starting in May and in other select markets in the Pan Asia Pacific and EMEA regions.
Exact specifications, prices, and availability will vary by region. To learn more about availability, product specifications and prices in specific markets, please contact your nearest Acer office via www.acer.com.
Visit Acer's press kit for product images and specifications, or visit the next@acer press room to see all announcements.
Comments