It's Showtime host Vice Ganda responded calmly to a couple who allegedly pulled his hair during his concert in Canada.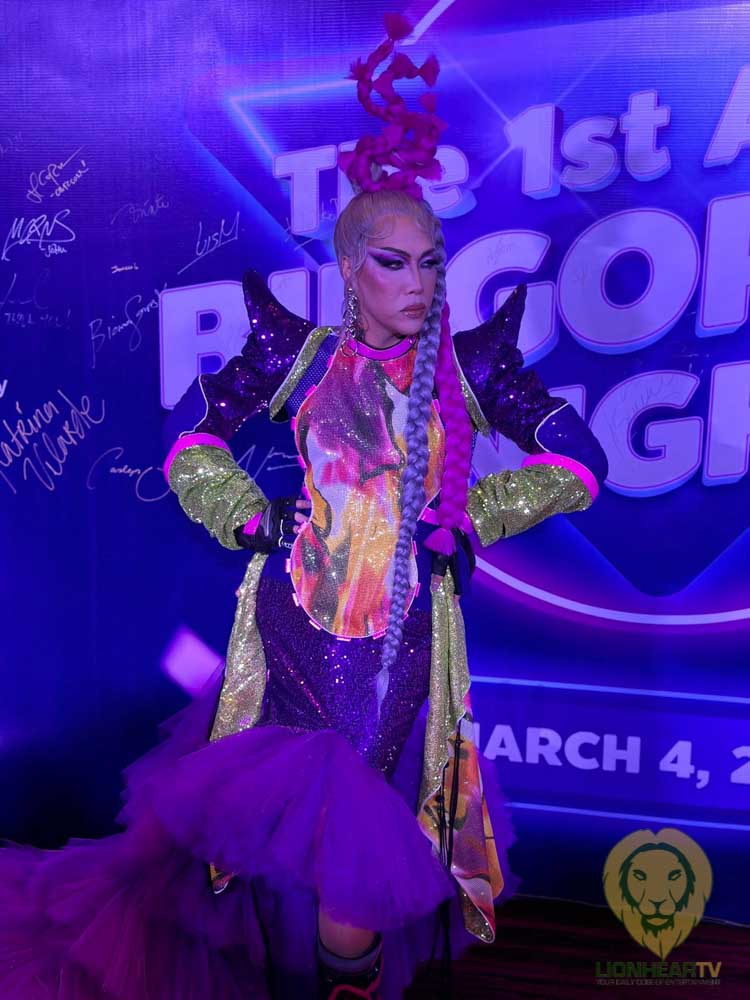 On April 16, the TV host was in Edmonton Expo Center, Canada, for his Gful Canada and USA concert series.
In the said concert, Vice Ganda was walking along the Expo Center with his fans crowding in on him. A couple then tried to catch the comedian's attention by pulling his wig.
Vice Ganda stand up aganst the rude behavior and immediately lectured the couple.
THAT'S VERY DISRESPECTFUL❗️

Magjowa, natalakan ni Vice Ganda matapos hilahin ang wig niya sa katatapos lamang na VGful concert sa Edmonton, Canada.

Kita sa Tiktok clip ni yeg_oilers ang pagkadismaya ng Unkabogable Phenomenal Box Office Superstar sa nasabing insidente. Aniya,… pic.twitter.com/3nKPHypDyt

— KPEx Official (@OfficialKpex) April 17, 2023
"Don't do that, don't do that. That's very disrespectful. You don't do that. You have to say sorry to me. Don't do that, that's very rude. Yah, I'm trying to give you a wonderful time, but you don't hurt me. That's not right. We want to be friends here. Don't hurt me, di ba," he said.
The fans' dsimay around the Expo Center got heard instantly as they condemned the couple's rude action too.
On Twitter, netizens praised Vice Ganda for his calm demeanor amid the situation.
https://twitter.com/pripri_gosakto/status/1648149075622256640?s=20
https://twitter.com/anndan__/status/1648626490354044928
I must say, tama lang ginawa ni Vice, she still said it with patience and kindness. She was embarrassed in public, they must be called out in public too.
If you don't like her why are you there in the first place? Disrespectful. https://t.co/f4WPfmkbEO

— Dani in Pursuit (@danimszmc) April 19, 2023
@vicegandako still maintains to be classy despite what happened. She is still the bigger person. https://t.co/4molAhBzqu

— Jericho M. Fernandez (@iJerichoTweets) April 19, 2023
huy this is so not nice ☹️ gets ko yung gusto natin magpakasaya lang pero the least people can do in this situation is to atleast be respectful https://t.co/U81SPJ8Grj

— kath⁷ | military wife (@PRMSJIMIN) April 19, 2023
Very classy ang pag call out ni Vice… Celebrity man o hindi, you don't pull someone's hair. https://t.co/gd0rPT2OZy

— Wheneshday (@itsmemikoreyes) April 19, 2023
I'd probably go off on them as well; probably harder. If you've been a Vice Ganda fan for quite some time, you'd know that his wigs are his "safety blanket" and for y'all to mess with it is just one big red flag. But regardless, DO NOT PULL PEOPLE'S HAIR. https://t.co/D1KZ6WKm05

— Kai Lawrence (@xx_kai04) April 18, 2023
https://twitter.com/xxv_faith/status/1648373236672102401
https://twitter.com/Huuuwali/status/1648343621777883139
the ability to stay calm despite being mistreated is hella hard.. love u jud Vice!! https://t.co/mfJYsl5zWL

— Reihey (@rynnmgl18) April 18, 2023
If ako si meme vice baka nasabunutan ko na both magjowa but she handled that with so much poise and addressed the issue on the spot! Much respect to meme vice 🤧💕 https://t.co/5GOOOvK4Wp

— Baby Blue 🌺🐍🌬️🍆🥚🌶️🧚‍♀️🖕🪷🦋 (@InshangBabyBlue) April 18, 2023
being gay and entertainer at the same time is so hard cause once you voice out your discomforts, you will be labeled as rude. please this is just basic etiquette to respect the performer!!! https://t.co/P28glKxouj

— ❔ (@hee2ber) April 18, 2023
Vice Ganda has always been preaching positivity on social media and on the noontime show It's Showtime. He recently talked about how people should not be two-faced, especially with their friends.
Comments