Following a routine can help us keep our days organized, but sometimes doing the same tasks can make our days feel repetitive. This is something actor Donny Pangilinan is familiar with, but he makes sure to keep his days "magical."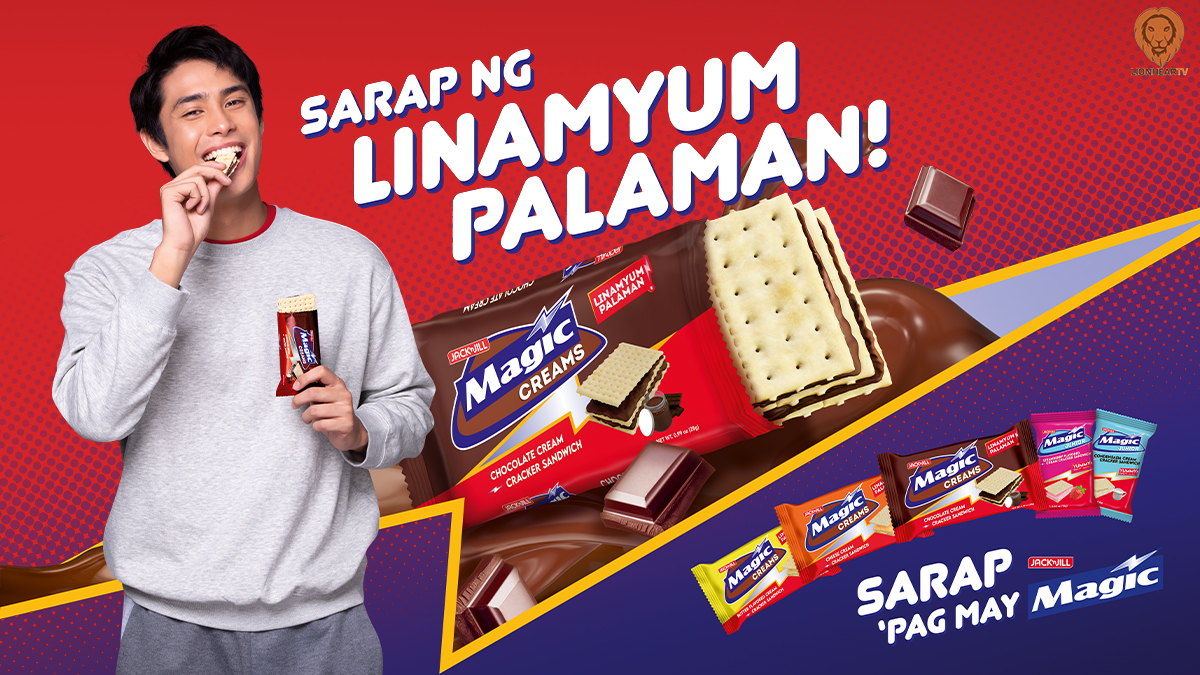 "When you're doing things over and over again, it's going to feel like a cycle. So the most important thing is to be around people who won't let you get sucked into showbiz and to make sure that you don't lose yourself. Do things that remind you of who you are. At the same time, you shouldn't forget to prepare for work," he says.
The actor shared how he finds ways to turn even the simplest moments into magical ones, such as munching on his favorite Magic Creams snack when he's at work.
Just like Donny, you can make your repetitive days more exciting. You can get inspiration from the magic man himself:
Relax and stay away from loudness
It's important to relax your mind and body when taking a break, so it's best to stay away from loud places first. What Donny does to relax is go on food trips or have game nights with his friends.
Spend more time around nature
Donny is an outdoorsy person, and spending more time around nature helps him wind down. One of his favorite hobbies right now is golfing. "It's the best way to get away from the city and be in nature. My siblings got me into golf, so it's a great bonding activity as well," he says. He also likes going to the beach and scuba diving (fun fact: he's building a beach house near the best diving spots in Anilao, Batangas!), hiking, and camping.
Try something for the first time
The best way to break out of a routine is to step out of your comfort zone and do something you've never done before. For Donny, he felt "magic" when he went skydiving for the first time in Dubai. "It was a magical moment for me because it gave me a feeling I've never felt before. I'd definitely try it again," he says.
Get out and travel
A change of scenery is always a great idea when you want to want to add excitement to your repetitive days. If you haven't gone on a trip abroad yet, this year might be the perfect time to do it for the first time. This is also what Donny wants to do once he's done shooting his teleserye. "I want to travel more and be able to go to countries for the first time," he says. Make sure to have a pack of Magic Creams in your carry-on as well so you can snack while waiting to board your flight. Donny's personal favorite Magic Creams flavor is Chocolate because it energizes him.
Comments