Photographs and videos are special not only because they remind us of our precious memories but because they take us back to a time when we were with the people we love most. They are special because they remind us to be in the moment, to let life happen, and to just be.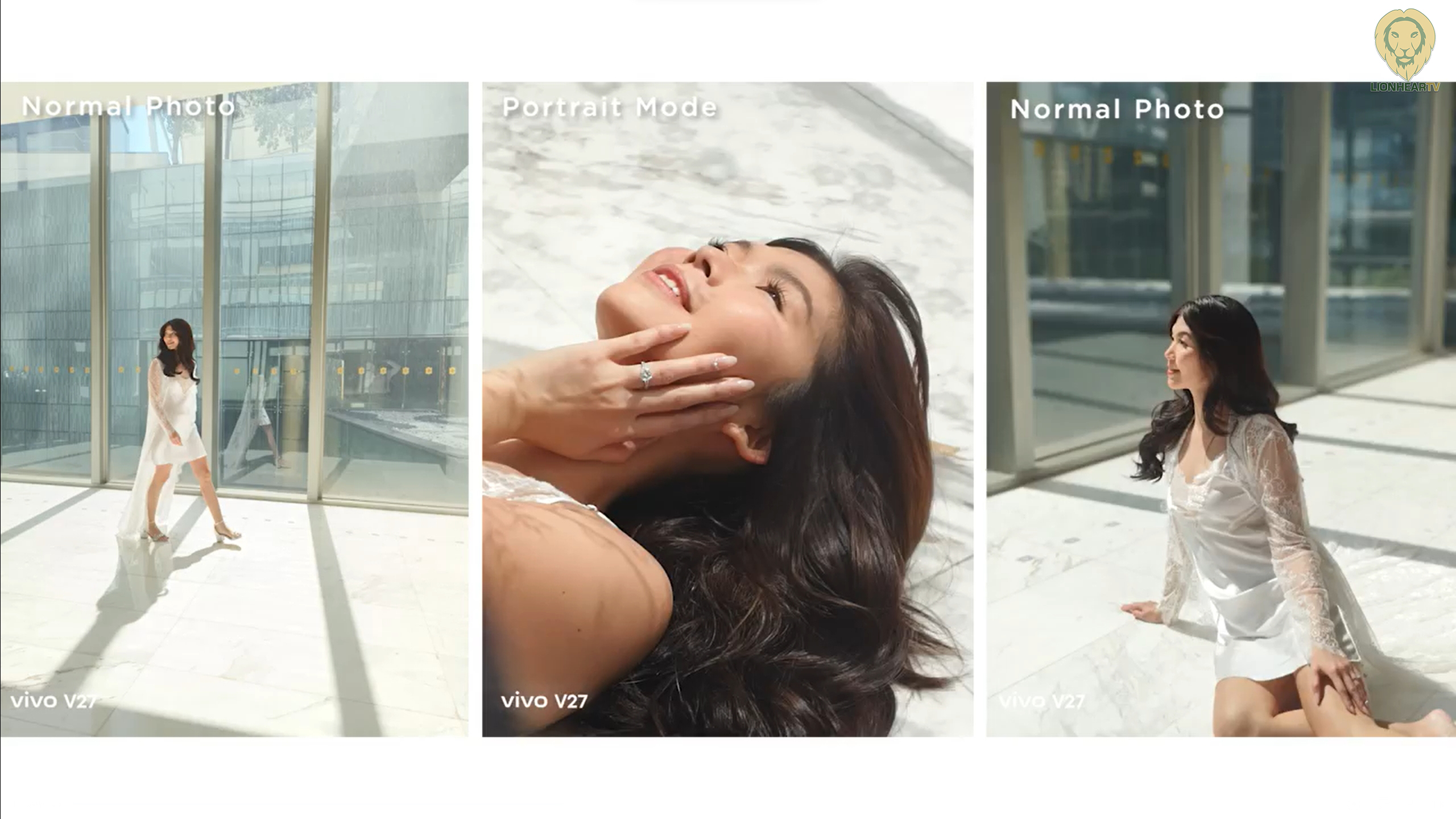 For one of the most special moments of your adult life, such as your wedding, you would surely want to take as many memories as possible, and for your photographs and videos to be as close to reality and vibrant as your most special day.
Chapters PH, a team of creative visual storytellers that offers creative direction, production and post-production services, collaborated with vivo to capture your dream wedding and document your journey onto the next chapter of your life using #TheAuraPortraitMaster vivo V27 Series.
Enter the blushing bride
Have the magical moment captured as you enter the room and dazzle the groom and the rest of the guests. Preserve that blushing bride ephemeral beauty with the innovative Aura Portrait Algorithm exclusive to vivo. The ring light gives off a soft light effect, commonly used in professional studios, that highlights delicate features without compromising vivid and clear image quality. As you walk down the aisle, make sure you have saved memories not only of the details of your gown but also the thousand emotions running across the faces of your parents and other important people in the couple's lives.
Powered by the Sony IMX 766V Ultra Sensing sensor, another exclusive innovation for vivo, as well as its 50MP AF front vlogging camera, 8MP super wide-angle camera and 2MP macro camera, no moment goes undocumented and no happy tears are forgotten.
 A montage to remember
Whether you're the bride or the groom, have the power to tell the story of how your love started, how you prepared for your special day or record a message to your future self when you celebrate your 10th or 20th wedding anniversary. Let Chapters PH and vivo V27 Series help you produce a wedding video to remember and cherish with the help of their creative and passionate team. No more compromising the thrill of the moment just to shoot a steady video – you can be jumping and dancing around and the vivo V27 will capture your fun, lively movement, sans the shake and blur, thanks to vivo V27 Series' EIS+OIS Dual Ultra Stabilization capability. Explore the wide range of video enhancements from filters and effects, and create a cinematic presentation that the wedding guests will talk about long after the wedding is done.
Onto the next lifetime with you
Capture the energy and vibrance of the night as you dance and laugh the night away with the vivo V27 Series' real-time extreme night vision feature that detects light and automatically adjusts to make sure all footage remains vivid. Take beautiful night shots with the whole fam and your life partner and let your intelligent phone adjust the colors, highlights and brightness to take a picturesque shot. Turn on the XDR Photo feature to capture the beauty of the sunset or fireworks display as well the vibrance of your smiles. This feature efficiently captures high light contrast images and adjusts the tone to make photos much more vibrant – with peak brightness reflecting what the human eye sees.
Happily ever after
Have a studio in your pocket and effortlessly document life's best moments with the vivo V27 Series. The capabilities of a professional camera without the complexity of buttons, dials and bulky build are beautifully wrapped in an ultra-thin 7.36mm smartphone. Watch the full wedding video documentary of Chapters PH using the vivo V27 5G here.
Keep making great moments and let the vivo V27 Series capture you in your best light. Visit any of vivo's offline stores or vivo's official website, Shopee, Lazada and TikTok shops and capture beautiful memories to cherish.
Comments