As a result of lessened pandemic restrictions, people were more mobile in 2022, which led to a drop in TV viewing.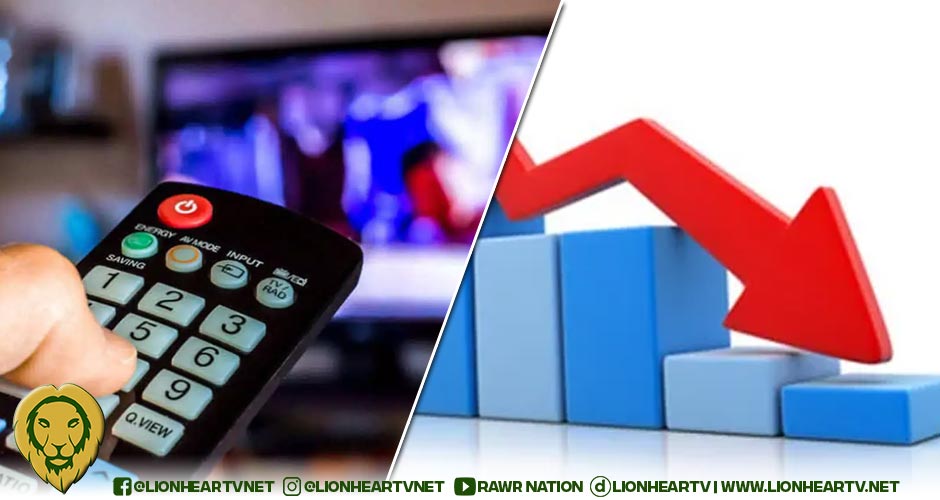 According to the 2022 Philippine Media Landscape Report by Nielsen, tweeted by netizen @missmsuperstar on April 18, TV viewership has significantly declined from previous years.
In 2022, NUTAM TV ratings registered an average of 13.08 percent, 1.17 percent lower than 2021's 14.25 percent and 3.74 percent lower than 2020's 16.92 percent.
1. TV viewership declines as mobility increases.

Ratings in 2022 dropped as restrictions loosened, allowing for more mobility. pic.twitter.com/oDa6Nzl27u

— Majasty Slayvador 💙 (@missmsuperstar) April 18, 2023
For MEGATAM, TV ratings in 2022 averaged 13.28 percent, 1 percent lower than 2021's 14.28 percent and 4.25 percent lower than 15.53 percent in 2020.
Aside from increased mobility, another factor that led to the TV viewing decline is the ABS-CBN shutdown.
According to a Kantar Media Survey report in November 2022, TV viewing in the country declined by 15% from 94 percent in 2019 to 89 percent in 2022. Part of the reason is people's shift to online media, as evidenced by a 17% increase in online viewing from 59% to 79%.
And cited in the report is also the ABS-CBN shutdown, which showed a much lower TV viewing percentage than the years when ABS-CBN was still broadcasting free TV.
Comments