Multi-awarded news magazine program Kapuso Mo, Jessica Soho (KMJS) proudly raised the Philippine flag anew after bringing home the World Gold Medal at the prestigious 2023 New York Festivals TV & Film (NYF) Awards – its third NYF win since 2019.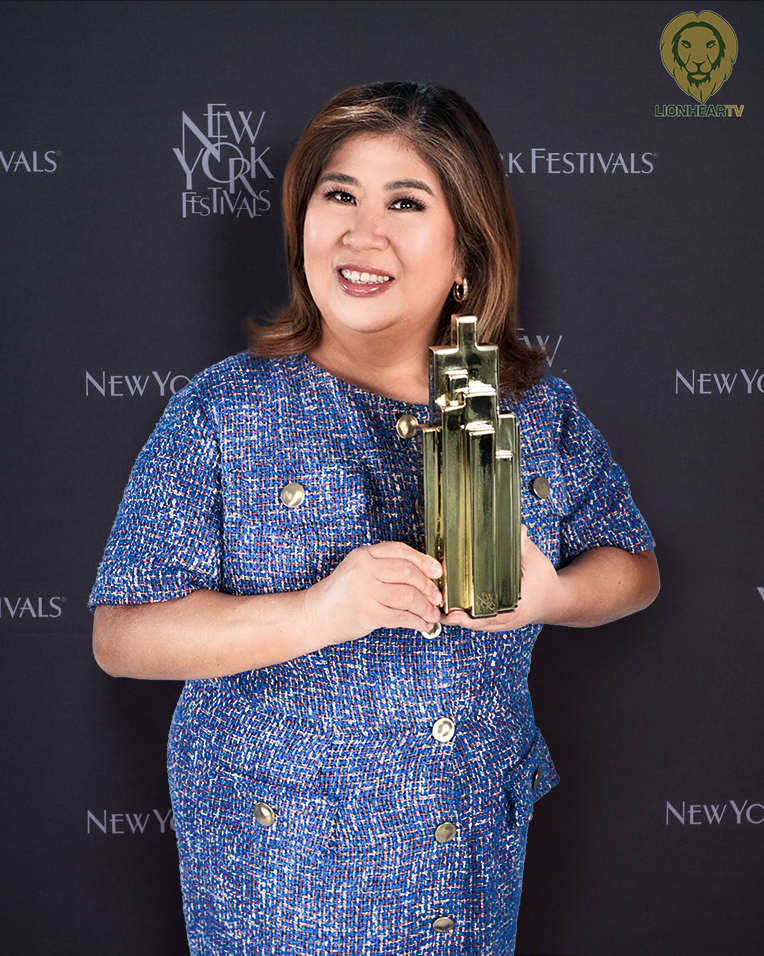 Hosted by GMA Public Affairs pillar Jessica Soho, KMJS bested other entries in the Documentary: Health/Medical Information category for its story "Sugat ng Pangungulila (Wounds of Woes)." The winning documentary discussed the concern of Daylyn, an OFW mother in Singapore, for her son Daxen who was left behind in Antique with an undiagnosed skin disease. With the help of KMJS, the heroism of neighbors, the assistance of the local government units and the hospital, Daxen was rescued and miraculously, he gradually recovered.
In her acceptance speech, Soho expressed her hope that stories like these can further inspire the public and ignite positive changes.
"We are humbled to have 'Sugat ng Pangungulila' receive a Gold Medal from the New York Festivals under the category Documentary: Health/Medical Information. More than the award, we hope that this story serves as a testament to the power of storytelling— in giving hope and changing lives," Soho said.
Apart from featuring viral and trending topics every week, KMJS is also known for its public service stories. Many lives have been saved and changed after their story was featured in KMJS.
This is the third World Medal that KMJS has won at the NYF in just the past five years after it won the Bronze Medal in 2019 and 2022.
Soho, meanwhile, holds the distinction of being the first Filipino to win at the New York Festivals when she received the Bronze Medal for her coverage of the hostage crisis in Cagayan Valley in the nineties. In recent years, her other former programs such as "State of the Nation Address with Jessica Soho" and "Brigada" have also brought home Silver and Bronze Medals.
These recognitions further strengthened Soho stature as the most awarded Filipino broadcast journalist and KMJS as the Philippines' most awarded news magazine program.
"We want to express our sincere appreciation to everyone who continues to support #KMJS and lend a hand to the people whose stories we've told. You can count on us to stay true to our commitment to provide #SerbisyongTotoo," concluded Soho.
KMJS continues to capture the interest of the viewers on air and online. It is still the leading weekend program on Philippine TV and remains a social media giant. KMJS is also the most followed Philippine TV Program on Facebook with 29 million followers. It has amassed 20 billion views across social media platforms.
Catch KMJS every Sunday night on GMA, GTV, and Pinoy Hits channels. For more stories about the Kapuso Network, visit www.GMANetwork.com.
Comments