KonsultaMD is kicking off a new era in healthcare as it launches its SuperApp, which brings together the country's top health brands to deliver a full suite of medical services to Filipinos in one easy-to-use platform.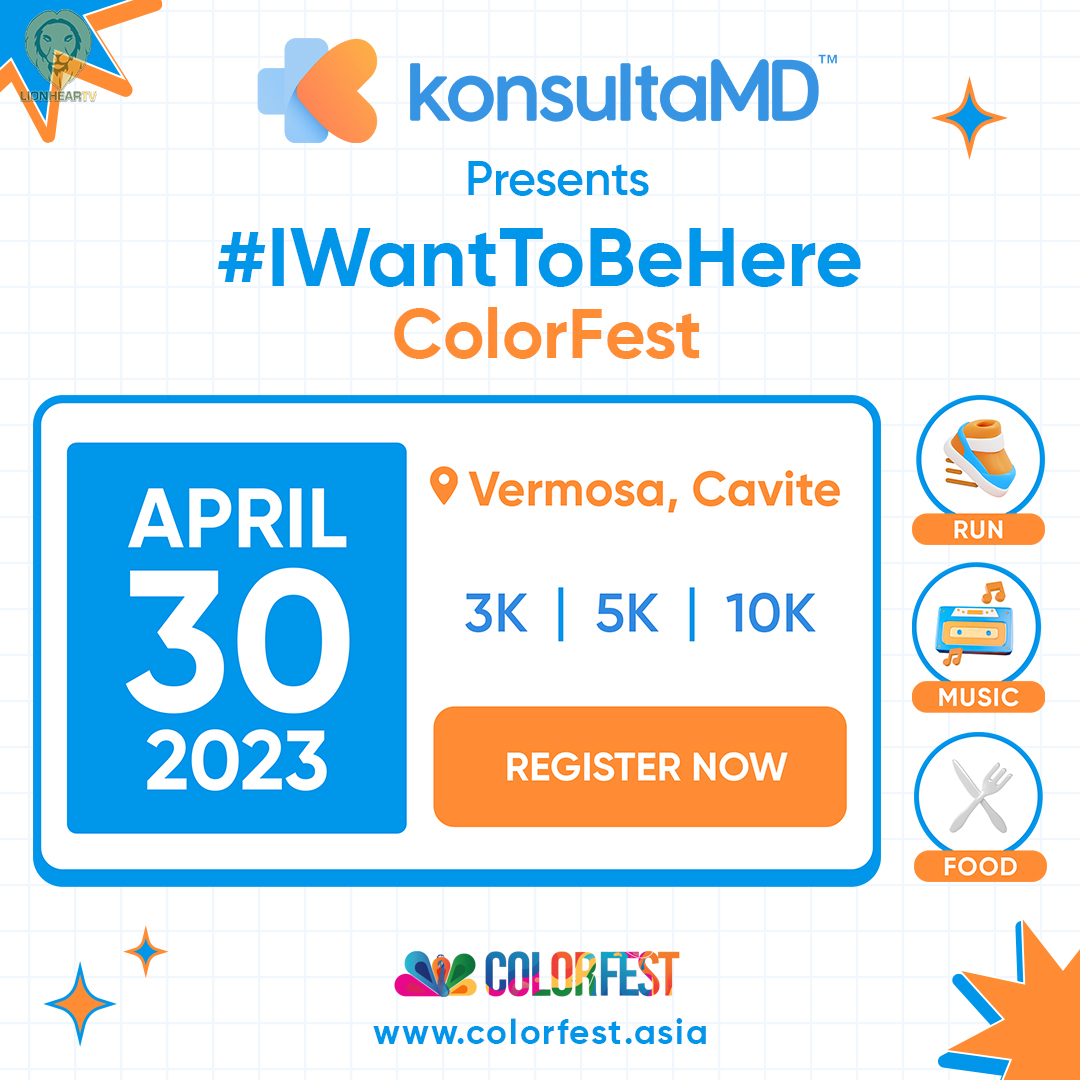 The KonsultaMD Superapp, which consolidates services of KonsultaMD, HealthNow, and AIDE, will be launched on April 30 fittingly in a fun run, in partnership with ColorFest Manila. The launch promises to be a vibrant and exhilarating summer event you won't want to miss!
Get your running shoes and dance moves ready for the #IWantToBeHere ColorFest Run to be held in Vermosa, Bacoor, Cavite. Color the streets, dance to the hottest DJs, and win tons of exciting prizes in celebration of the game-changing features of the KonsultaMD SuperApp.
The KonsultaMD SuperApp is a milestone for healthcare in the Philippines, bringing together the country's top health brands to offer a wide range of healthcare services, including doctor consultations, medicine delivery, and at-home labs and diagnostics.
"We are thrilled to celebrate the launch of the KonsultaMD SuperApp with the #IWantToBeHere ColorFest run. This is not just an ordinary fun run, but an opportunity for us to engage with our community and showcase the exciting updates we have to offer," said Cholo Tagaysay, KonsultaMD CEO.
Comments