The Buds Pro 2 is the latest wireless earbuds from OnePlus. These earbuds are designed to provide high-quality audio and useful features for a better listening experience.
It has active noise cancellation (ANC) technology, which cancels out external noise using advanced algorithms, and adaptive noise cancellation, which adjusts the level of noise cancellation based on the environment.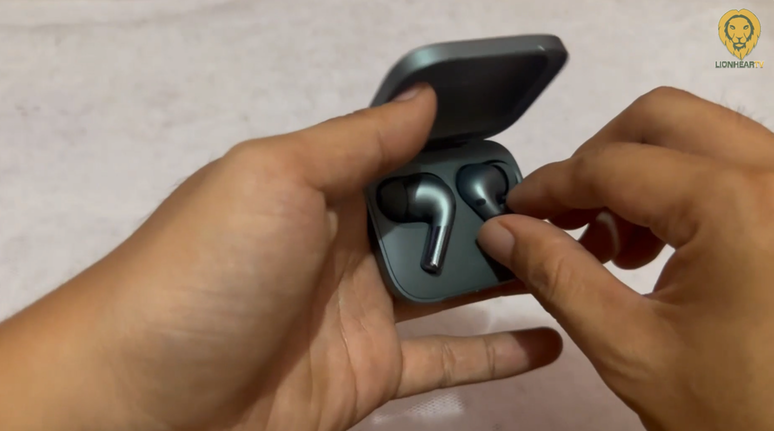 UNBOXING. Let's start with the box. The OnePlus Buds 2 Pro comes in a sleek, compact package with the OnePlus logo in front.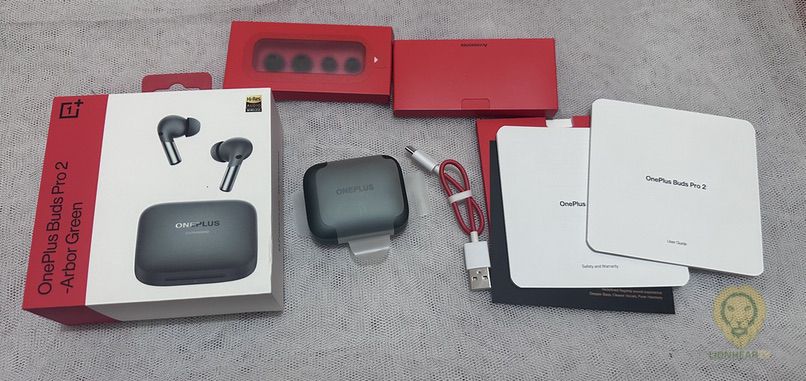 On the back, you'll find some technical specifications and a list of features. Opening the box, you'll notice is the charging case for the OnePlus Buds Pro 2, which contains the earbuds. Underneath are the user manual, a USB-C charging cable, and sizeable ear tips. The user manual is simple and should cover everything you need to know about setting up and using the earbuds.
DESIGN. The charging case is the first thing you'll notice. It comes in the color Arbor Green. It has a smooth matte finish that feels great on hand. The OnePlus logo appears on the front of the case, and there is a USB-C charging port on the back.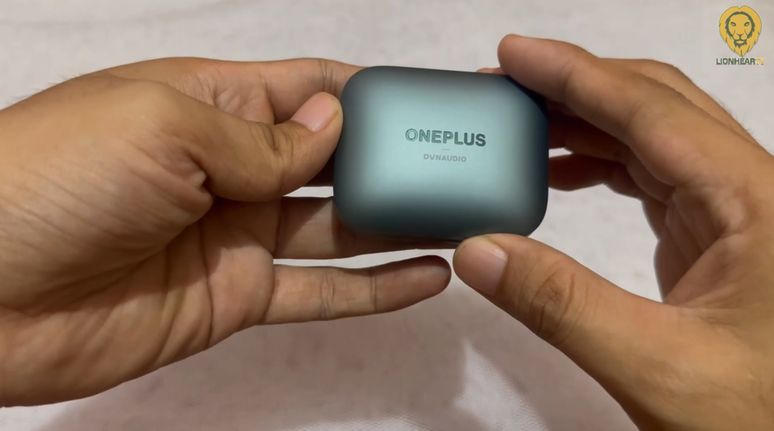 The OnePlus Buds Pro 2 are compact and lightweight. The earbuds crouched inside the case, with their charging pins exposed. These earbuds are only 4.35 grams each, making them very comfortable to wear for long periods of time. The earbuds also have an ergonomic shape and are designed to fit securely in your ears, preventing them from falling out.
The OnePlus Buds 2 Pro earbuds have a distinct appearance, with a gleaming metal ring around the outside. They come in three different sizes of silicone ear tips to ensure a comfortable and secure fit.
With a tap or a swipe, you can pause or play your music, skip tracks, or activate your voice assistant on the earbuds. They also have active noise cancellation, which should help to reduce background noise and improve the quality of your music. The touch controls are simple and intuitive, allowing you to control your audio playback without pulling your phone out of your pocket.
The OnePlus Buds Pro 2 is available in two colors–Matte Black and Arbor Green.
AUDIO AND SOUND. The OnePlus Buds Pro 2 has a large and immersive soundstage that makes the music seem to come from all around you. It sounds especially good when listening to live recordings or music with a lot of instrumentation.
Moving on, the OnePlus Buds Pro 2 jas a nice, punchy bass response that doesn't overpower the rest of the sound. The bass is tight and controlled, giving your music a sense of depth and impact.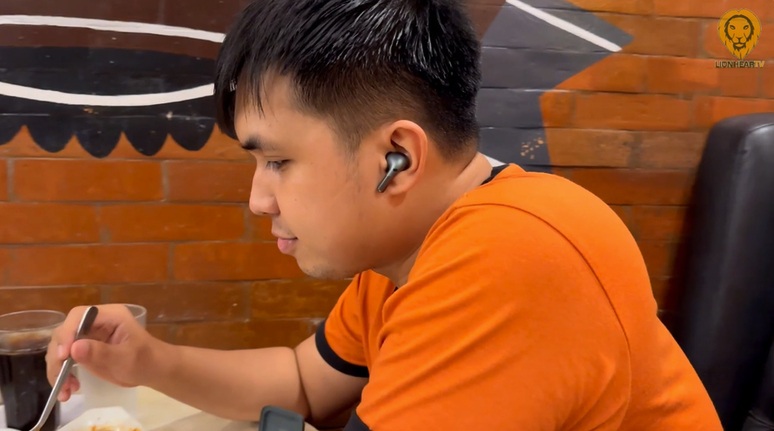 The mids are also well-balanced and distinct. Vocals and instruments come through with great detail and clarity, making it easy to pick out individual parts of the music. The OnePlus Buds Pro 2 high frequencies have a crisp and clear high.
We were very impressed with the OnePlus Buds Pro 2's audio quality. They have a balanced and dynamic sound that should appeal to the majority of listeners, whether they like rock, hip-hop, or classical music.
One thing to keep in mind is that the audio quality can be improved even further by enabling the Dolby Atmos feature in the settings.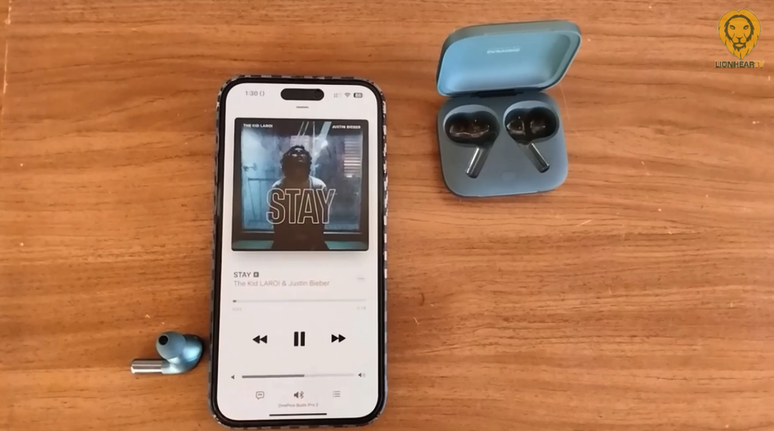 The OnePlus Buds Pro 2's microphone is impressive, providing clear and crisp audio for phone calls and voice commands. The earbuds filter out background noise using advanced noise-canceling technology, making it easy to hear and be heard even in noisy environments. The microphone quality is consistent and dependable, allowing you to communicate effectively without interruptions or distortion.
It also has a transparency mode, allowing ambient noise to filter through without overpowering your music. The earbuds have a dedicated transparency mode button for switching between normal and transparent modes. It works well in a variety of situations, including crowded places and outdoor activities.
The OnePlus Buds Pro 2 has a nice feature called Zen mode. This mode is intended to assist you in relaxing sound and focusing by blocking out distractions. Allowing you to focus on your work or other tasks. The zen mode can be accessed by briefly pressing and holding the touchpad on the earbuds. I praise the zen mode for its effectiveness and ease of use.
MOBILE APP. If you have a pair of OnePlus Buds Pro 2, you should check out the HeyMelody mobile app. It is available both on android and ios. This app allows you to customize your earbuds and access a variety of features that can improve your listening experience.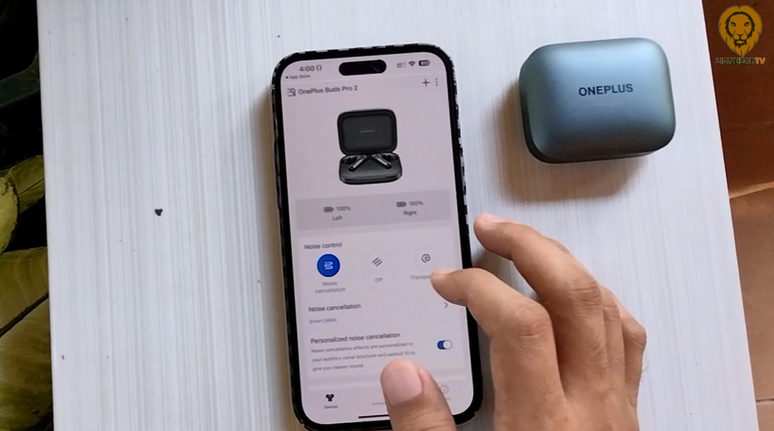 The app allows you to update the firmware on your OnePlus Buds Pro 2. This is significant because firmware updates can fix bugs and improve the performance of your earbuds. It also allows you to customize the earbuds' touch controls. You can program various touch gestures to do things like skip tracks, adjust the volume, or activate your voice assistant. This is very useful if you want to customize your listening experience.
The ability to customize the EQ settings on your earbuds is another feature of the HeyMelody app. This allows you to adjust the bass, midrange, and treble to your preferences. You can select from several presets or design your own custom EQ settings.
Finally, the app has a user-friendly interface that is simple to use. It's an excellent tool for managing your OnePlus Buds Pro 2 and ensuring that they're always up to date and working properly.
BATTERY. When it comes to wireless earbuds, battery life is an important consideration, and the OnePlus Buds Pro 2 does not disappoint in this regard. These earbuds come with a charging case that allows you to extend the battery life even further, making them an excellent choice for people who are on-the-go.
To begin, consider the battery life of the earbuds themselves. The OnePlus Buds Pro 2 can play music for up to 7 hours on a single charge. This is particularly impressive given that many other earbuds on the market offer only 4-5 hours of battery life at best.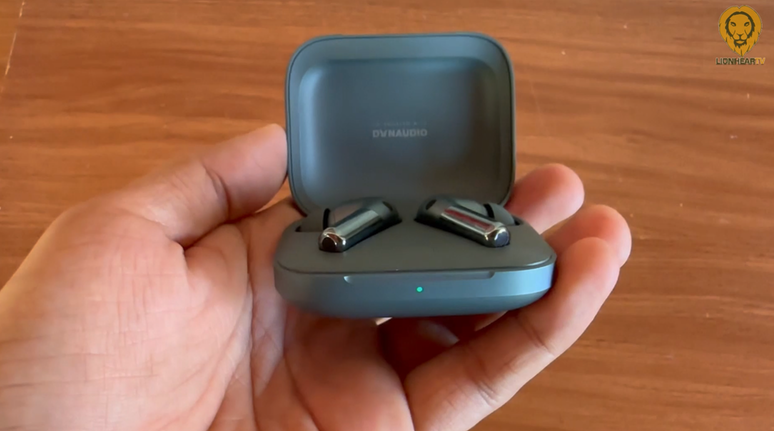 The charging case extends the battery life even further. The case can add up to 31 hours of battery life, giving you up to 38 hours of total playback time before you recharge everything.
The OnePlus Buds Pro 2 also supports fast charging and wireless charging. You can get up to 10 hours of playback time with just 10 minutes of charging. This is a fantastic feature to quickly recharge your earbuds before heading out.
One thing to keep in mind is that the battery life of the OnePlus Buds Pro 2 may vary depending on usage and environmental factors. However, we found that the battery life was consistently impressive in our testing, and we believe that most users will be very satisfied with the battery performance of these earbuds.
VERDICT. Finally, the OnePlus Buds Pro 2 is an impressive pair of earbuds with lots of features to enhance your listening experience. The sound quality is excellent, with powerful bass and clear treble notes, and the earbuds fit comfortably in your ears for extended use.
The HeyMelody mobile app is an excellent addition to the OnePlus Buds Pro 2, offering customization options for touch controls and EQ settings, so as firmware updates. The app is simple to use and navigate, making it simple to manage your earbuds.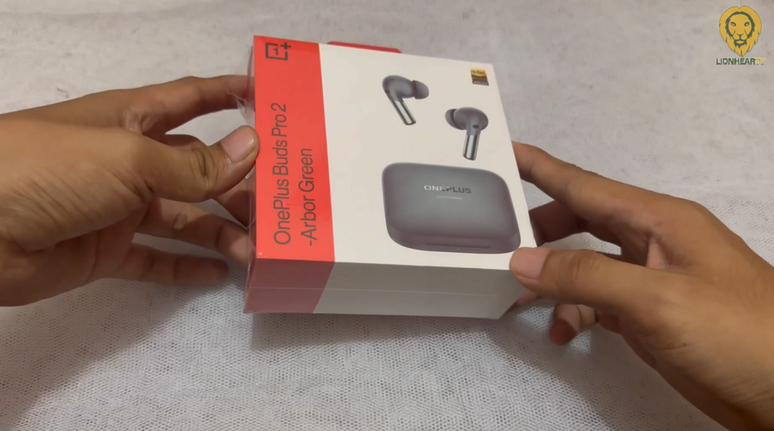 While the OnePlus Buds Pro 2 is pricey at around PHP 8,990, the features and performance more than makeup for it. The OnePlus Buds Pro 2 is a premium pair of earbuds with great sound quality and customization options. The OnePlus Buds Pro 2 is available on their online e-commerce stores here in the Philippines through Lazada and Shopee.
Comments