Since its launch in January 2022, BingoPlus, the first live-streaming bingo in the Philippines, has made its mission to boost Pinoy leisure and entertainment initiatives.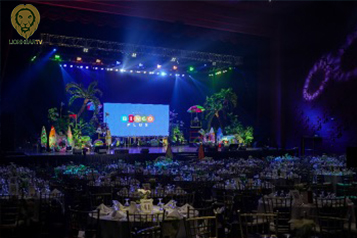 From being a major sponsor of cultural festivals like the Sinulog, Masskara, and Kadalag-an festivals and beauty pageants like Miss Philippines Earth to season partner of sports leagues like the Philippine Basketball Association (PBA) and major supporter of golf tournaments at the Manila Golf and Wack-Wack Golf and Country Clubs, BingoPlus has also supported local musical artists and performers in their concerts and theatrical presentations.
This April, BingoPlus added the 1st Summer Metro Manila Film Festival (MMFF) to its growing list of partners. The event organized by the Metropolitan Manila Development Authority (MMDA) in partnership with the Cinema Exhibitors Association of the Philippines has BingoPlus as the Major Sponsor of the first-ever summer film festival of Filipino-produced films.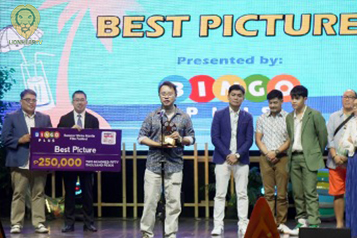 During its Gabi ng Parangal held April 11 at New Frontier Theater, BingoPlus presented awards and cash prizes to the winners of Best Actor, Best Actress and Best Picture. Romnick Sarmentna, lead actor of About Us But Not About Us, a psychological drama that explores the gamut of life through a single conversation, received P100,000 for his cherished performance as a gay literature professor.
Gladys Reyes, lead actress of Apag, a Brillante Mendoza film about a hit-and-run accident with long-term consequences, also received P100,000 for her role as Nita, the house help-widow of a tricycle driver. Best Picture About Us But Not About Us, directed by Jun Lana, was awarded P250,000 by BingoPlus.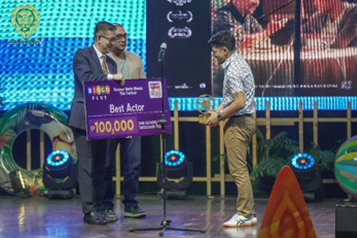 For over a year now, BingoPlus has been recognized for its generous support to projects, causes and groups that reflect its own vision and mission, which is to provide quality entertainment to Filipinos.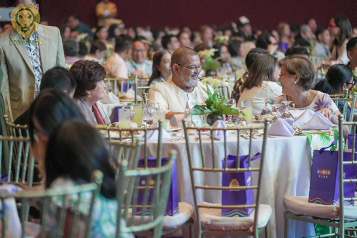 The star-studded Gabi ng Parangal that had Gerald Anderson, Kylie Padilla, Enchong Dee, and others in the audience was also attended by DigiPlus President Andy Tsui, BingoPlus President Jasper Vicencio, and BingoPlus Branding Vice President Felbin Soto. For more information, visit www.bingoplus.com.
Comments